A victim of the infected blood scandal has said the Government must "get their heads out of the sand" and "do what's right" after Rishi Sunak confirmed that parents and children of those involved would not immediately receive compensation.
Infected Blood Inquiry chairman Sir Brian Langstaff recommended in his interim report on Wednesday that reparations should be extended to bereaved parents and children, rather than victims and widowers only.
While the move was welcomed by survivors, the Prime Minister later said that any extension of compensation would have to wait until after the full report is published.
She told the PA news agency she had "expected" the reaction from the Government, saying it "just shows their disregard for us as people who have been infected and affected".
The 57-year-old mother of four was infected during a blood transfusion after giving birth to her son when she was 22.
She urged the Government to "put your money where your mouth is, do it now".
"Every week at least two people are passing away, we haven't got time on our side," she said.
"At least 400 people have died already, I think that figure is probably closer to 500 in reality.
"You have it in the back of your mind, is it me next? We have to live with that, it's a terrible thing.
"Westminster has still got blood on their hands," she added.
"I would rather be a pauper and be able to make my own life decisions than have any sum of money and have this happen to me."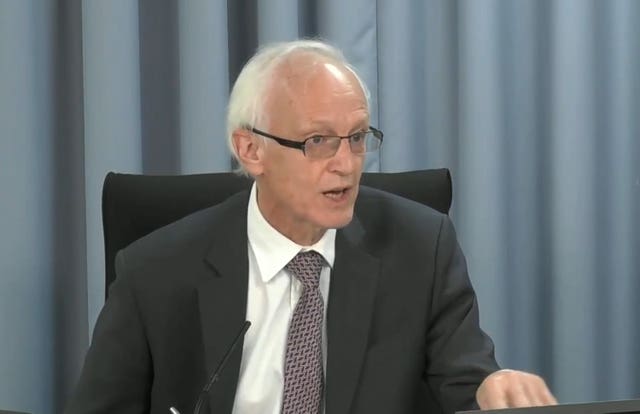 Victims or their bereaved partners are currently able to receive an interim payment under an initial compensation scheme.
Asked by broadcasters in Peterborough whether he would extend the scheme as Sir Brian had recommended, Rishi Sunak said: "I am grateful to the work of the independent committee for their interim recommendations – not just to the Government – that will help us and the devolved administrations ensure that we can respond appropriately to the full report when it comes."
"In the interim, we have made available payments of about £100,000 for those who have been infected or bereaved.
"We will of course wait to find the full report when it comes, and then take forward recommendations as we can and will consider them then."