A pile of "human bones" reported to police by a concerned member of the public turned out to be a toy plastic pirate skeleton – complete with parrot and a hook for a hand.
Derbyshire Police officers from Long Eaton safer neighbourhood team (SNT) posted an image of the find on their Facebook page on Wednesday, describing it as a "toy model".
Explaining the circumstances, the police said: "Officers from Long Eaton SNT were called to a suspicious incident today following a report that human bones had been found.
"It's always better to be safe than sorry and report any suspicious incident."
Derbyshire Police, in a further statement, said: "The force was called by a concerned member of the public who reported they had found what appeared to be a human skeleton in a bush in their garden.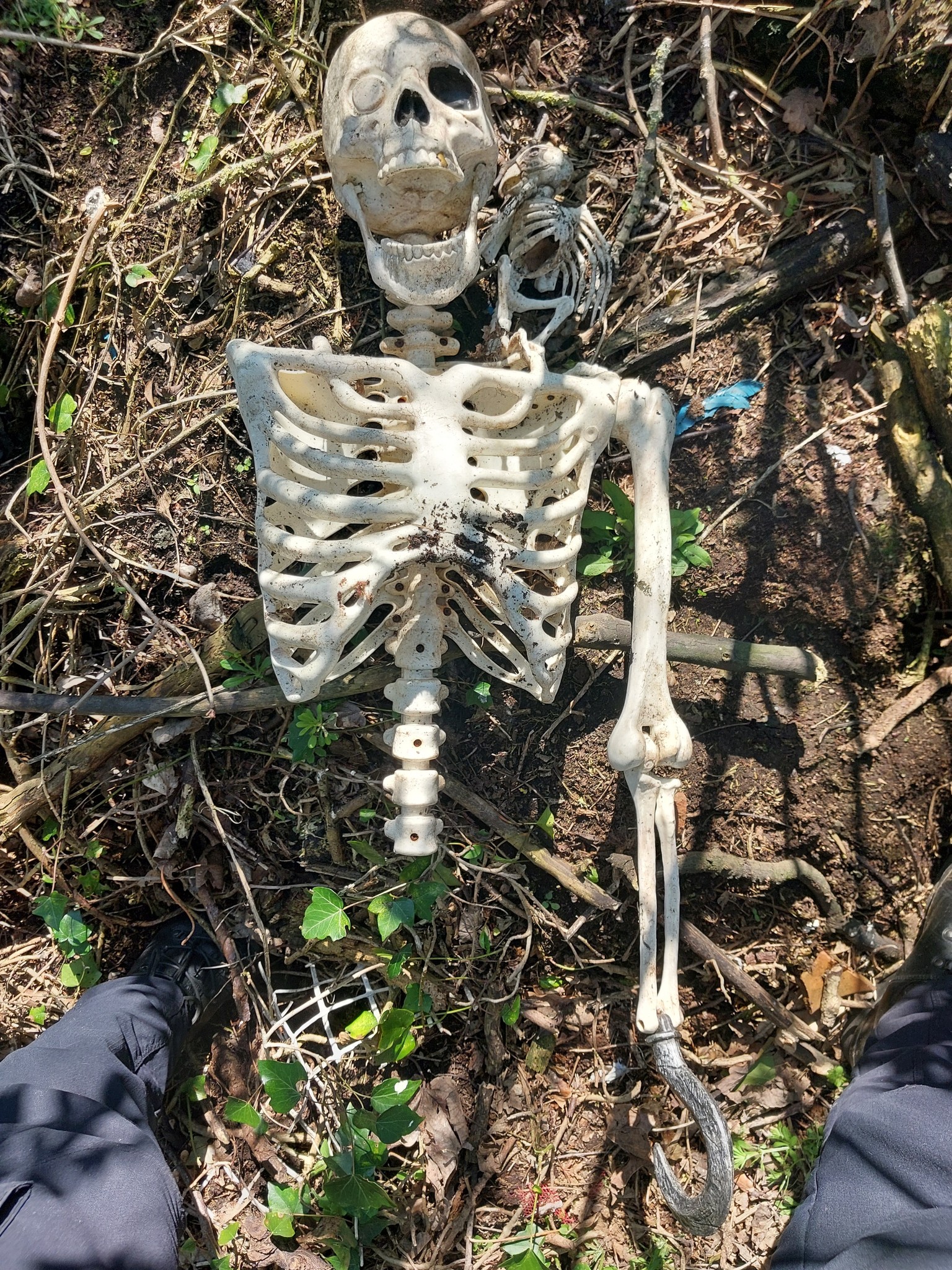 "The call was made in good faith and officers left the toy to be disposed of by the homeowner."