School leaders should refuse to work as Ofsted inspectors until a full assessment of the inspection system is carried out, a union has said.
A campaign calling for Ofsted to be abolished should be run by the National Education Union (NEU), delegates at the union's annual conference said.
An urgent motion on Ofsted's impact on school staff's mental health was tabled at the conference after the death of headteacher Ruth Perry.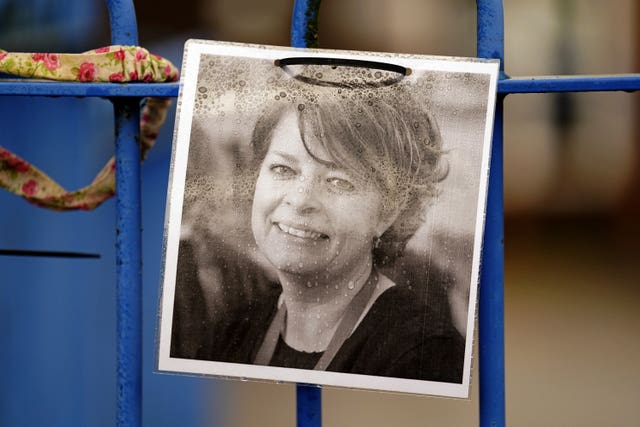 Robin Bevan, head of Southend High School for Boys, who spoke in favour of the motion which called for a campaign to abolish Ofsted, said: "Within the education world, Ofsted has no public credibility at all."
Speaking to the media at the conference, Mr Bevan, a former president of the NEU and grammar school headteacher, added that education leaders internationally look at the system in England "with pity and with ridicule".
The motion, which was passed unanimously at the conference in Harrogate, noted that hundreds of school leaders serve as Ofsted inspectors.
NEU delegates called on its school leader members to "refuse to participate as inspectors in any further inspections" until a full health and safety assessment of the system is carried out.
The motion said the union should work with the National Association of Head Teachers (NAHT) and the Association of School and College Leaders (ASCL) to encourage headteachers to refuse to serve as Ofsted inspectors.
The conference also called on the NEU's executive to demand that all work-related suicide data is collected and collated to assess the full extent of the risks to health created by "toxic" accountability pressures.
Last week, the NAHT indicated it may take legal action against Ofsted following its failure to pause inspections after Ms Perry's death.
Speaking at the NEU conference on Wednesday, Paul Whiteman, general secretary of the NAHT, told the media: "The feeling amongst school leaders is that this needs to be a watershed moment."
Asked if NAHT members are resigning as Ofsted inspectors in light of Ms Perry's death, Mr Whiteman said: "We have had a couple who have said that. It's not something we've organised.
"We now know, not just through the tragic death of Ruth Perry but the others that have come to light since, that not only is it a creation of stress in the system, but it is a serious stress that is leading to harm and it has to be dealt with immediately."
She acknowledged that the debate about reforming inspections to remove grades "is a legitimate one", but said inspections aim to raise standards and should continue.
On Ofsted's response to Ms Perry's death, Mr Bevan, whose school has an "outstanding" rating from inspectors, said: "If I was being relatively frank, they don't seem to be taking it seriously.
"They don't seem to have clocked the degree to which the unintended consequences – of the methods and procedures – that may follow have devastating consequences."
When asked whether parents should take assurance from Ofsted, he said: "No. I don't think they understand how the judgments are reached."
Mary Bousted, joint general secretary of the NEU, said: "The levels of anxiety, sleeplessness and distrust that NEU's leaders report in anticipation of inspection, or during inspection, is overwhelming and shocking.
"Ofsted as an agency must take responsibility for the breakdown in trust. Ofsted is in the eye of a storm and seems incapable of responding to leaders' concerns. One head described Ofsted as 'arbitrary, ill-informed and brutalising'.
"For school leaders, the excessive high stakes and punitive nature of inspection can be intolerable and have a devastating impact on their professional and personal lives."