A "credible" pay offer aimed at resolving 15 years of wage erosion would be enough to stop a four-day strike by junior doctors in England, the Government has been told.
The British Medical Association (BMA) called on Health Secretary Steve Barclay to show he is serious about pay restoration for next week's walkout to be halted.
The co-chairs of the BMA's junior doctors committee expressed their "frustration" at the Government's response to the dispute.
They accused the minister of refusing to meet with them and then appearing to have laid down another pre-condition to the negotiations.
Committee co-chairs Dr Vivek Trivedi and Dr Robert Laurenson said: "Today we are making a serious and substantial offer to Steve Barclay, which means it is within his gift to see next week's strike action suspended.
"If he puts a credible offer on the table that shows he is serious about addressing doctors losing more than 26% of their pay in real terms and which we believe can form the basis of negotiation, we will suspend next week's action.
"This is the best way he can show he is serious about rapidly settling this dispute – something which he claimed in his letter to us was his aim.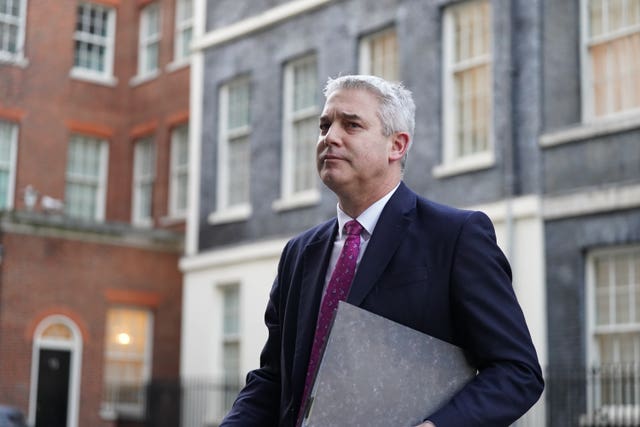 "There will be many details we can work out round the negotiating table but first of all we need to get into the room, with a credible offer on the table and that is where and when progress can be made.
"The ball is now very much in the Secretary of State's court. Is he willing to table a serious offer we can consider? Or does he want to sit in his office and continue to claim we have set preconditions which we have not.
"Four days of strike action begins next Tuesday but we remain committed to working with the Government to find a solution that recognises the scale of pay erosion for junior doctors in England and delivers a route towards full pay restoration. It is entirely within the Health Secretary's gift to avert the upcoming strikes."
A Department of Health and Social Care spokesperson said: "Four days of strikes by junior doctors will risk patient safety and cause further disruption and postponed treatments.
"The BMA's demand for a 35% pay rise is unreasonable and unaffordable. We urge them to come to the table with a realistic approach so we can find a way forward, as we have done with other health unions, which balances fairly rewarding junior doctors for their hard work with meeting the Government's ambition to halve inflation.
"We are working with NHS England to put in place contingency plans to protect patient safety. The NHS will prioritise resources to protect emergency treatment, critical care, neonatal care and trauma."