A woman who died after she was hit by a car in the Greenhill area of Sheffield on Wednesday has been identified as 60-year-old Marcia Grant.
The mother and grandmother was remembered as a "pillar of the community" as a 12-year-old boy remains in police custody on suspicion of murder.
Mrs Grant's family said: "Marcia was a warm, loving and dedicated wife, mother, grandmother, sister and friend and a pillar of her community.
"Her loss has already sent shockwaves through all who knew her or was lucky enough to be included in her orbit.
"We ask for privacy at this time while further investigations are under way and the family try to come to terms with this enormous loss."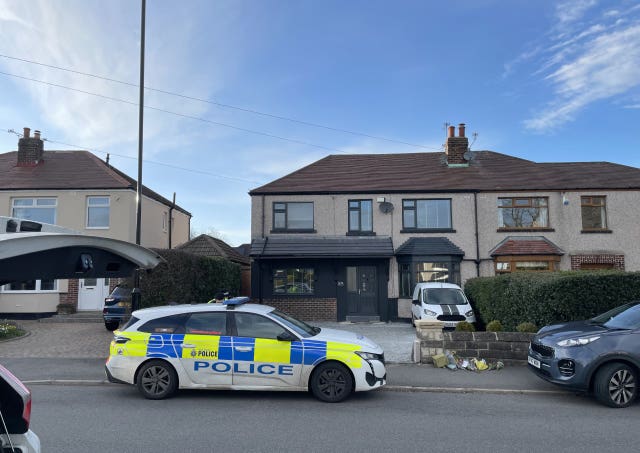 Mrs Grant was pronounced dead at the scene.
Formal identification and a post-mortem examination have not yet taken place.
The boy was found shortly afterwards and arrested on suspicion of murder as well as suspected possession of a knife.
Detective Chief Inspector Andrea Bowell, from South Yorkshire Police, said: "This will be a deeply distressing time for the families of those involved in this incident, and I would ask their privacy is respected as they seek to understand what has happened."
Witnesses or anyone with information should contact police via 101 or anonymously through Crimestoppers.
Police remained outside a semi-detached house on Hemper Lane, in Sheffield, on Thursday evening.
A number of floral tributes had been left outside the property which had police tape across the driveway.
One message read: "I'm so sorry for your loss.
"She was a beautiful soul."