Thousands of members of the Sikh community in Glasgow took part in the first celebration of Vaisakhi since the Covid-19 pandemic.
The traditional nagar kirtan procession, which celebrates the birth of the Sikh nation, began at the Gurdwara Granth Sahib on Albert Drive in the southside of the city around 9.30am on Sunday before making its way across the River Clyde to the Central Gurdwara on Berkeley Street in the west end.
It ended at the Guru Nanak Gurdwara on Otago Street.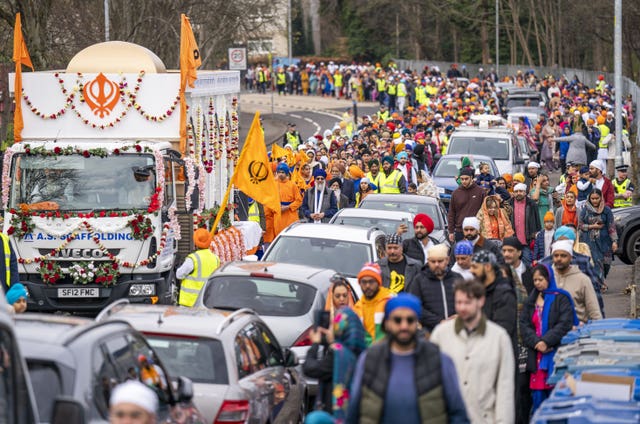 Vaisakhi also marks the birth of the Khalsa order by Guru Gobind Singh, the 10th Guru of Sikhism, on April 13, 1699.
There are estimated to be around 10,000 Sikhs living in Scotland, with Glasgow being the area with the most significant population.