Junior doctors have been accused of putting patients at "greater risk" during strikes as the bitter row over pay shows no sign of resolve.
Health Secretary Steve Barclay said the walkouts have "clearly been timed to have an impact on patients".
It comes as Professor Sir Stephen Powis, national medical director for the NHS in England, said the strike action – which began at 7am and will continue until Saturday morning – will cause "unparalleled" upheaval and will be the "most disruptive in NHS history".
A No 10 spokesman said: "It continues to be the case that we call on the BMA junior doctors to cease their strikes and revise their starting point for negotiations, which is 35%, which we continue to believe is unreasonable and is not affordable for the British taxpayer."
The 35% demand is "completely out of step with pay settlements in other parts of the public sector" and would cost £2 billion, the spokesman added.
Mr Barclay said: "I deeply regret these strikes and in particular the timing, which been timed deliberately coming straight after Easter, the fact that the BMA junior doctors have asked their members not to tell NHS managers whether they intended to go on strike or not – making contingency planning more difficult – and also their refusal to agree on any national exemptions.
"Other health unions like the Royal College of Nursing agreed national exemptions, particularly, for example, for cancer patients so that those patients weren't impacted.
"The junior doctors committee has refused any national exemptions and obviously that puts patients at greater risk, but we're working very hard to mitigate those impacts.
"A huge amount of effort has gone into the contingency planning, the measures in place, given the effects of the strikes, but clearly they have been timed to have an impact on patients and I think that's very regrettable.
"The Government has shown that it is willing to listen and to engage in meaningful and constructive talks.
"We are ready to have discussions with them but clearly a demand for 35% – over £20,000 for some junior doctors – is not fair or reasonable."
Dr Vivek Trivedi, co-chairman of the BMA's junior doctors committee, told the PA news agency: "Where we go forward is, of course, reserving the right for further industrial action if the Government doesn't negotiate with us, but that's all we want them to do.
"We just want them to come to the table in an honest and meaningful way.
"The Government has not even tried to meet us anywhere in the middle, it hasn't given us a counter-offer at all."
Doctors on picket lines across England described how they are struggling to afford groceries and borrowing money to pay rent.
But one patient voiced her frustration after she had a private operation cancelled because the medical team needed to cover for striking NHS doctors.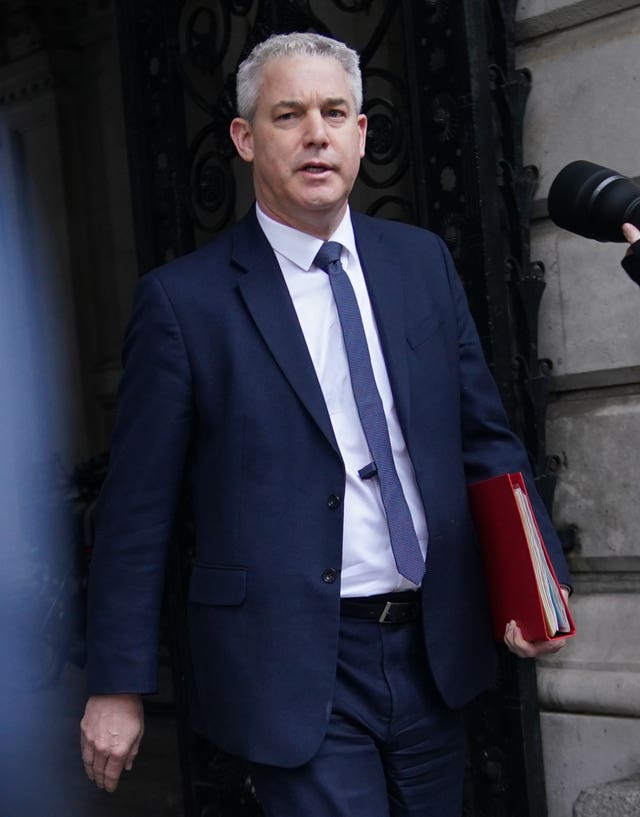 The former NHS dental nurse said: "It's frustrating because you think, we're paying for this to get away from the disruption of the NHS and we're still being impacted."
Sir Stephen told Times Radio: "This is going to be the most disruptive period of strike action that we've seen this winter, probably the most disruptive period of action in NHS history."
Asked about comments that the strike will cause disruption for at least a month, he said: "It will certainly last weeks.
"We've asked hospitals to reschedule appointments as quickly as possible but this is going to cause unparalleled disruption, so it will take some time."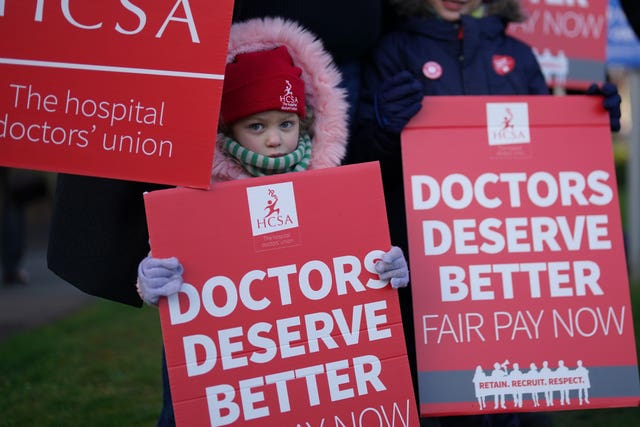 It has asked for a full pay restoration that the Government said would amount to a 35% pay rise – which ministers have said is unaffordable.
The union said junior doctors can earn as little as £14.09 per hour in their basic pay packet.