One in four teachers and leaders are considering leaving the state school sector in the next year for reasons other than retirement, according to a Government report.
The most commonly cited reasons for considering quitting were high workload (92%), Government initiatives or policy changes (76%), and other pressures relating to pupil outcomes or inspection (69%).
Nearly three in five (57%) teachers and leaders said "dissatisfaction with pay" was an important factor in them considering leaving, the survey found.
The research, carried out for the Department for Education (DfE), surveyed more than 11,000 school leaders and teachers in England in spring 2022.
It found more than two in five (43%) school leaders work 60 hours a week or more during term time – the equivalent of at least a 12-hour day – and on average, school leaders work 56.8 hours a week.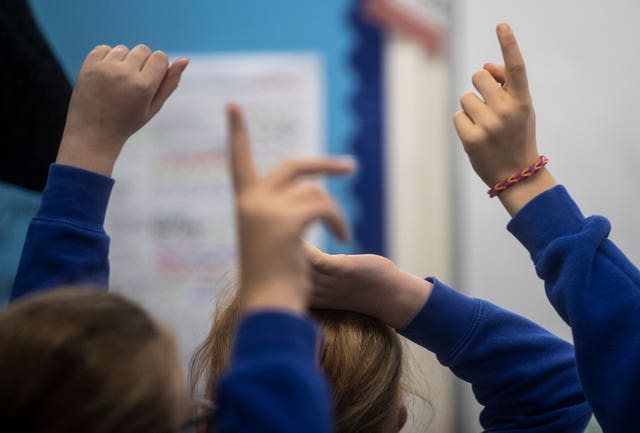 Two-thirds of teachers reported that they spent over half of their working time on tasks other than teaching.
The survey found 25% of teachers and leaders said they were considering leaving the state school sector in the next 12 months for reasons other than retirement – and 6% were considering retirement in this time.
The findings have been published after members of four education unions rejected the Government's pay offer for teachers.
The DfE offered teachers a £1,000 one-off payment for the current school year (2022/23) and an average 4.5% pay rise for staff next year (2023/24) – and it pledged to set up a taskforce to help reduce workload by an average of five hours a week for every teacher.
The National Education Union (NEU) is planning five more days of teacher walkouts across England in the summer term in the ongoing dispute over pay.
The National Association of Head Teachers (NAHT) could decide to hold a second formal ballot of its members in England on industrial action.
The survey, carried out in spring last year, found 61% of teachers and leaders were dissatisfied with the salary they received for the work they did.
It also suggests most teachers and leaders disagreed that their workload was acceptable (72%) and that they had sufficient control over it (62%).
It found 63% of teachers and school leaders disagreed that the school inspection regime provides "a fair assessment of school performance".
The inspectorate has come under the spotlight in recent weeks after the death of Ruth Perry, headteacher at Caversham Primary School in Reading, Berkshire, who killed herself in January while awaiting an Ofsted report which downgraded her school from the highest rating to the lowest possible.
Kevin Courtney, joint general secretary of the NEU, said: "It is disappointing but also telling that the Department for Education has kept the results of this survey under wraps for so long.
"It did not feature in their submission of evidence to the STRB [School Teachers' Review Body] as they consider pay for 2023/24. The inescapable conclusion for all who read it now is that teacher workload is not only out of control but driving talented people out of the profession.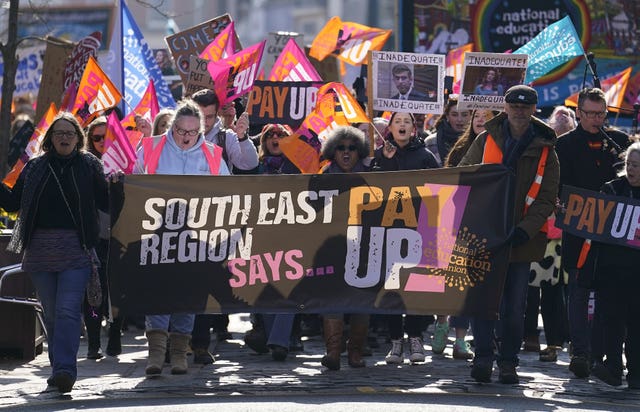 "It is only proper that this survey is now considered by the STRB, in addition to the wealth of evidence submitted by education unions."
Paul Whiteman, general secretary of the NAHT, said: "These findings are a damning indictment of Government policies which have neglected schools for over a decade, and with them the futures of our children.
"Anyone questioning why ourselves and other teaching unions are in dispute with the Government only has to look at these survey results.
"They lay bare the unacceptable hours worked by school leaders who have lost nearly a fifth of their real-terms pay since 2010 and overwhelmingly feel that their views are not valued by policy-makers including the Government.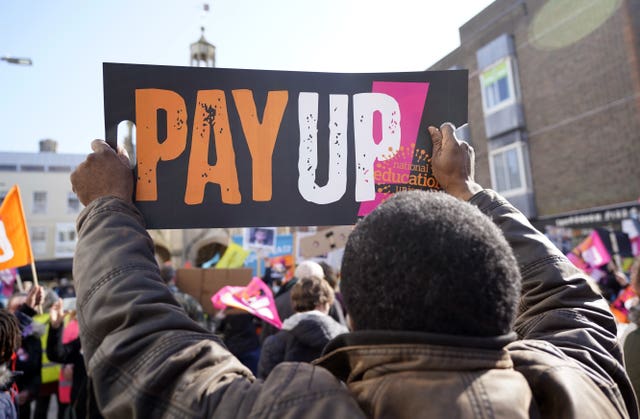 A DfE spokesperson said: "We are listening to teachers about the issues that affect them and we know that tackling workload is just as important as pay.
"Our discussions with the unions included many of the concerns raised in this report, and our teacher pay offer also put forward a commitment aiming to cut workload by five hours per week.
"The teacher pay offer was funded, including major new investment of over half a billion pounds, and helps tackle issues teachers are facing like workload.
"NEU, NAHT, ASCL and NASUWT's decisions to reject this offer will simply result in more disruption for children."