Sir Keir Starmer has said "nobody is targeting the Prime Minister's wife", as he continued to defend Labour's controversial attack adverts.
The Labour leader said the ads, the latest of which focuses on the non-dom tax status previously held by Rishi Sunak's wife Akshata Murty, were "highlighting the failures" of the Tory Government.
He has stood firmly behind the campaign despite criticism from senior figures in his party and accusations of "gutter politics".
Featuring a picture of Mr Sunak in the same style as the earlier ads, it said the Conservatives "have raised taxes 24 times since 2019" while refusing to "close the non-dom tax loophole" for foreign residents in the UK.
Ms Murty was revealed last year to hold the special tax status, reportedly saving her millions, but has since said she will pay UK taxes on all her worldwide income.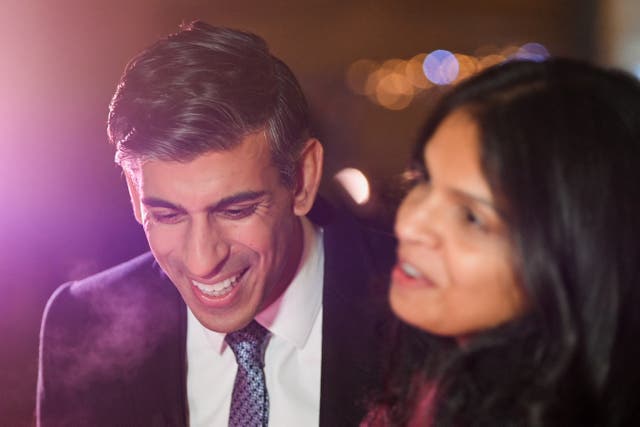 "They've broken our NHS, they've broken our economy. And this argument that because they've changed prime minister five times, that somehow the prime minister doesn't bear responsibility for 13 years of grief for many, many people, I just don't think stacks up."
Pressed on the latest ad, he said: "Nobody is targeting the Prime Minister's wife.
"Behind these adverts is a basic truth – that they have broken our criminal justice system, broken our NHS, and broken our economy."