Food container brand Tupperware is in danger of going bust after revealing it was seeking a funding lifeline, 77 years after the famous US company formed.
The historic business, whose containers were once used by the Queen, said there was "substantial doubt" about its ability to stay afloat amid potentially insufficient cash levels.
Tupperware Brands said it was speaking to financial advisers to help secure financing and was in discussions with potential investors.
The troubled brand has struggled with lower consumer spending which has helped chip away at its sales.
The brand was well known for its Tupperware Parties, first held in 1948, which encouraged women to host parties and sell the products to friends and neighbours in their home.
Brownie Wise, a saleswoman who helped lead the business's marketing strategy, popularised the parties, which helped develop the "party plan" marketing scheme copied by brands such as make-up brand Avon.
The Queen reportedly kept breakfast cereals in Tupperware containers in Buckingham Palace.
But the model has been widely emulated by rival brands and supermarket own-version food containers, which often sell for cheaper prices.
A four-piece set of Tupperware fridge storage containers costs more than £90 at the recommended retail price (RRP), with a six-piece costing up to around £120.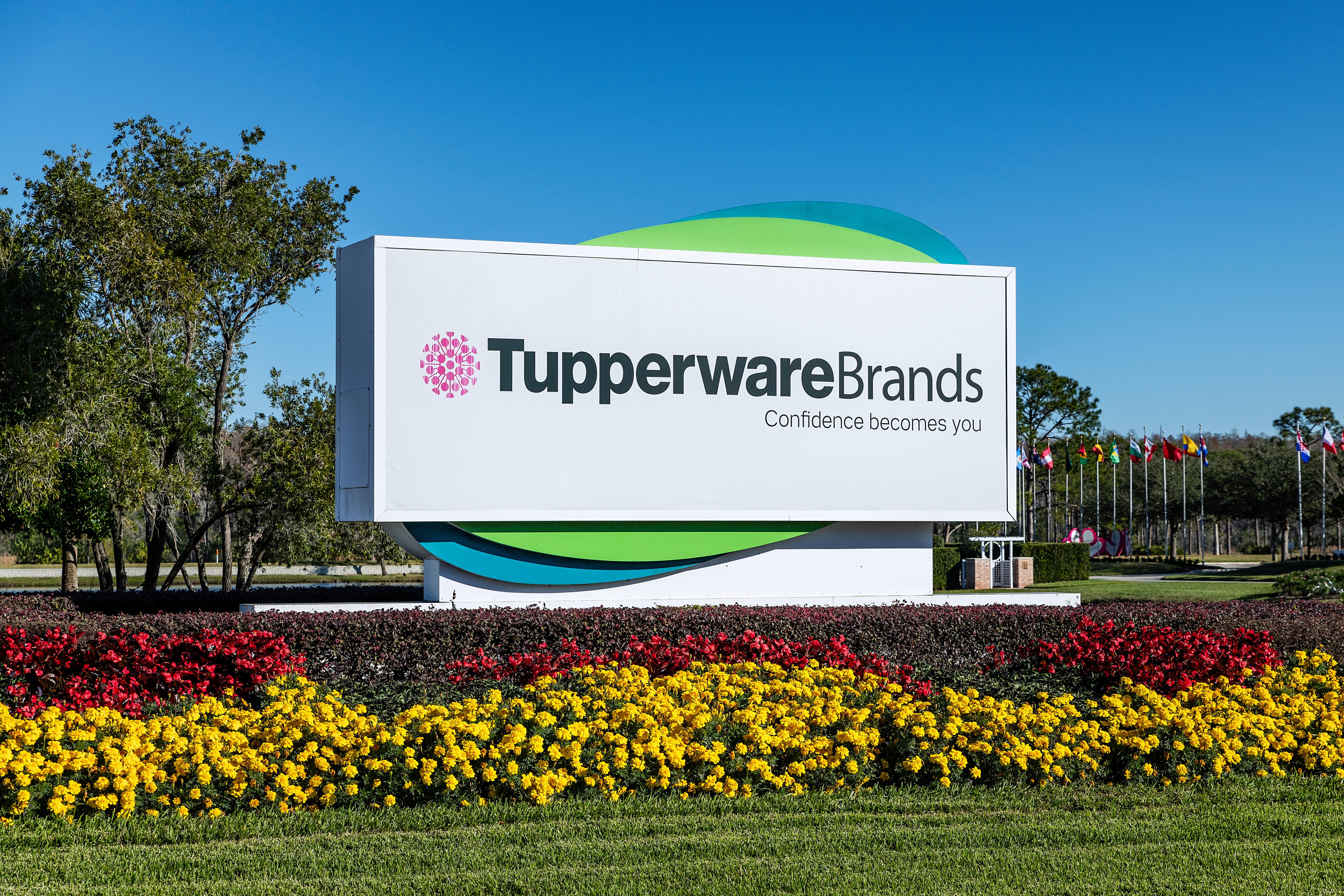 "The company has therefore concluded that there is substantial doubt about its ability to continue as a going concern," it told US shareholders.
The New York-listed firm saw its share price halve earlier in the week after warning it could go out of business.
It had recovered slightly by Wednesday.
Sales, which grew during the pandemic as people stayed home and cooked for themselves, have tumbled from nearly 500 million dollars (£402 million) in the last three months of 2020 to just over 300 million dollars (£241.5 million) in the final quarter of 2022.
It is also in danger of being delisted from the New York Stock Exchange after failing to file its annual results with the Securities and Exchange Commission, and has six months to regain compliance.