Chef and TV presenter Ainsley Harriott hailed the power of food to bring communities together as he knocked on doors to hand out invitations to a local Coronation Big Lunch.
The Big Lunch ambassador, known for hosting twenty-one series of Ready, Steady, Cook, joined the street party planning around Richmond, south-west London, by knocking on doors and posting invitations.
Thousands of street parties are expected to be held during the coronation weekend, with people encouraged to come together across the country for the Coronation Big Lunch on Sunday May 7.
Harriott, 66, told the PA news agency: "What I've discovered more and more over the years is how important food is to bring people together, it's part of the social glue.
While he invited residents in Grosvenor Gardens, East Sheen, to the coronation festivities, Harriott added: "One of the most important things about longevity in life is feeling a part of your community.
"We have gone through a period when everybody just became a little bit selfish – this coronation is an opportunity for us to address those things, to show our human sides and look out for our neighbours."
Harriott praised the variety of cuisines that are available now, and highlighted the learning opportunities that could come from inviting neighbours to a Big Lunch and contributing dishes from your culture.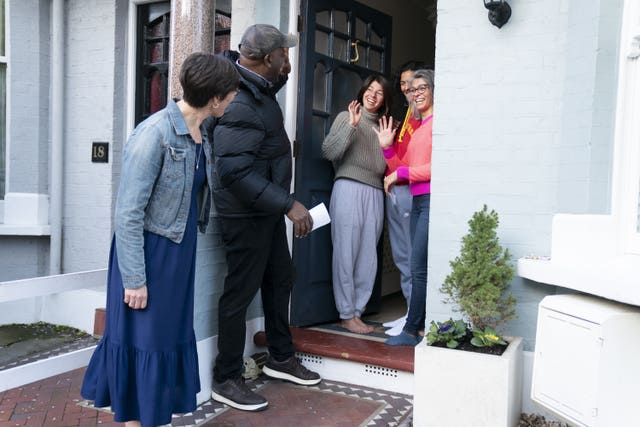 He added: "Open up, don't be afraid of different kinds of food, try each other's cooking and learn their stories."
He said his coronation plans will likely involve a street party, and his contribution to the spread would be some butternut squash sausage rolls.
"It's really super delicious even for those who are meat eaters, but for those that are vegetarians it just crosses every boundary.
"And I think when you invite everyone, then it's just nice to have something that everybody feels comfortable eating," he said.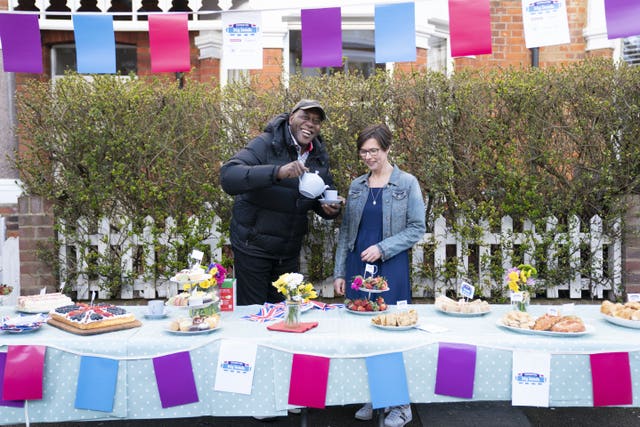 "We love our Big Lunch street parties and we never want anyone to miss out.
"If you're thinking about organising a Coronation Big Lunch, just do it, don't overthink it and have fun, just take the chance to talk to your neighbours, and just get to know each other."
The Big Lunch is a community celebration run by the Eden Project and funded by the National Lottery. It takes place annually in June, but has been moved to May this year to coincide with the coronation.
Lindsey Brummitt, programme director at the Eden Project, said: "What's exciting about being a central part of the coronation celebrations is that people will be in that mindset of coming together.
"They've got time off over a long weekend and it's a really lovely way to mark a moment in our history, whether you're into the royal family or not."
She added that it was fantastic to have Ainsley Harriott on board, and praised the warm reception that many of those invited had given to the Big Lunch.