A plan of the Titanic used in the inquiry into the sinking of the ship in 1912 could sell for more than £200,000 when it goes under the hammer at auction.
The 33ft (10m) cross-section plan was commissioned by the British Board of Trade to assist in the 36-day inquiry.
The extraordinary plan was used by witnesses and experts to establish the cause of the tragedy, and even contains original chalk marks showing what happened.
The hand-drawn plan of the Titanic was prepared by White Star Line architects for the 1912 British inquiry into the sinking of the ship, just weeks after the disaster.
It allowed the 96 witnesses called to testify to indicate various parts of the ship using a pointer.
After the inquiry concluded that the loss of the ship had been brought about by "excessive speed", the unique plan was returned to White Star.
In 2011 it was bought by a private collector for £220,000, which was then a world record for Titanic memorabilia.
Since 2012 it has been on public display in Belfast and has been viewed by several million people.
Auctioneer Andrew Aldridge, of Henry Aldridge & Son, said: "This lot represents what may be a once-in-a-lifetime opportunity to acquire a most unique and historically significant part of Titanic's story for which period images exist in situ.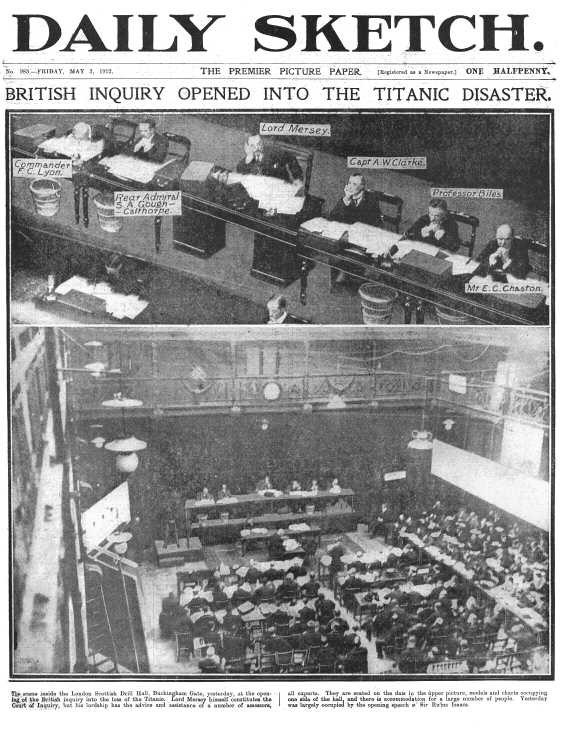 "It has been on exhibition in Titanic Belfast since 2012 and having been viewed and enjoyed by several million people during this time, most importantly it has undergone an extensive process of archival stabilisation."
The plan will be sold on April 22 at Henry Aldridge and Son Ltd in Devizes, Wiltshire.