Shannon Marsden and Stephen Boden subjected their 10-month-old son, Finley Boden, to "appalling" abuse before his death on Christmas Day 2020.
At the start of the trial at Derby Crown Court last November which would eventually see both parents convicted of murder, prosecutor Mary Prior KC told the jury that the pair were "in it together", repeatedly lying to hide their abuse from the police, social services and their own families.
The court heard how the pair conspired together and remained in love despite incidents of domestic abuse and frequent drug use, to inflict "repeated acts of violence" on their son.
Marsden, 22, met Boden, 30, when she was 17 and he was 24.
The pair enjoyed smoking cannabis together, which contributed to Finley being made the subject of a child protection plan by social services a month before he was born.
When a family court ordered that Finley be returned to his parents in October 2020, the pair reduced their cannabis use in an effort to convince social services that they were responsible parents.
But after Finley returned to the family home in Holland Road, Old Whittington, Derbyshire, in November, cannabis use became commonplace.
Money sent by relatives for the children was spent on drugs, with one drug deal witnessed by a social worker two days before Finley's death.
Boden later admitted to smoking the drug in the same room as his son.
On December 12 2020, Marsden texted a relative saying Boden "did not want Finley in the house", and that he could not "give two shits if I was still here or not".
Marsden later searched for emergency housing in Chesterfield, while Boden told his cannabis dealer that his partner and son were "doing my nut in".
On December 21, days before Finley's fatal collapse, Marsden messaged another relative saying: "Get the police to mine, tell them I'm scared of Stephen around the baby.
"He's just hit me again… tell them he'll kill me. He just tried.
"Please, I will be dead. Not joking."
While Marsden stayed, neither she nor Boden took him to a GP or hospital, stopping family members and social services from seeing him.
When paramedics arrived in the early hours of Christmas Day, they noticed Finley had dirty fingernails and clothes, and believed he had been dead for longer than Boden and Marsden were suggesting.
They said the house was "very untidy and unclean", with a strong smell of cannabis, with other health workers saying the house was "extremely dirty and smelly and very cluttered".
After Finley was pronounced dead, the pair told a series of lies, offering different accounts to different people, at different times, of the details of their son's illness.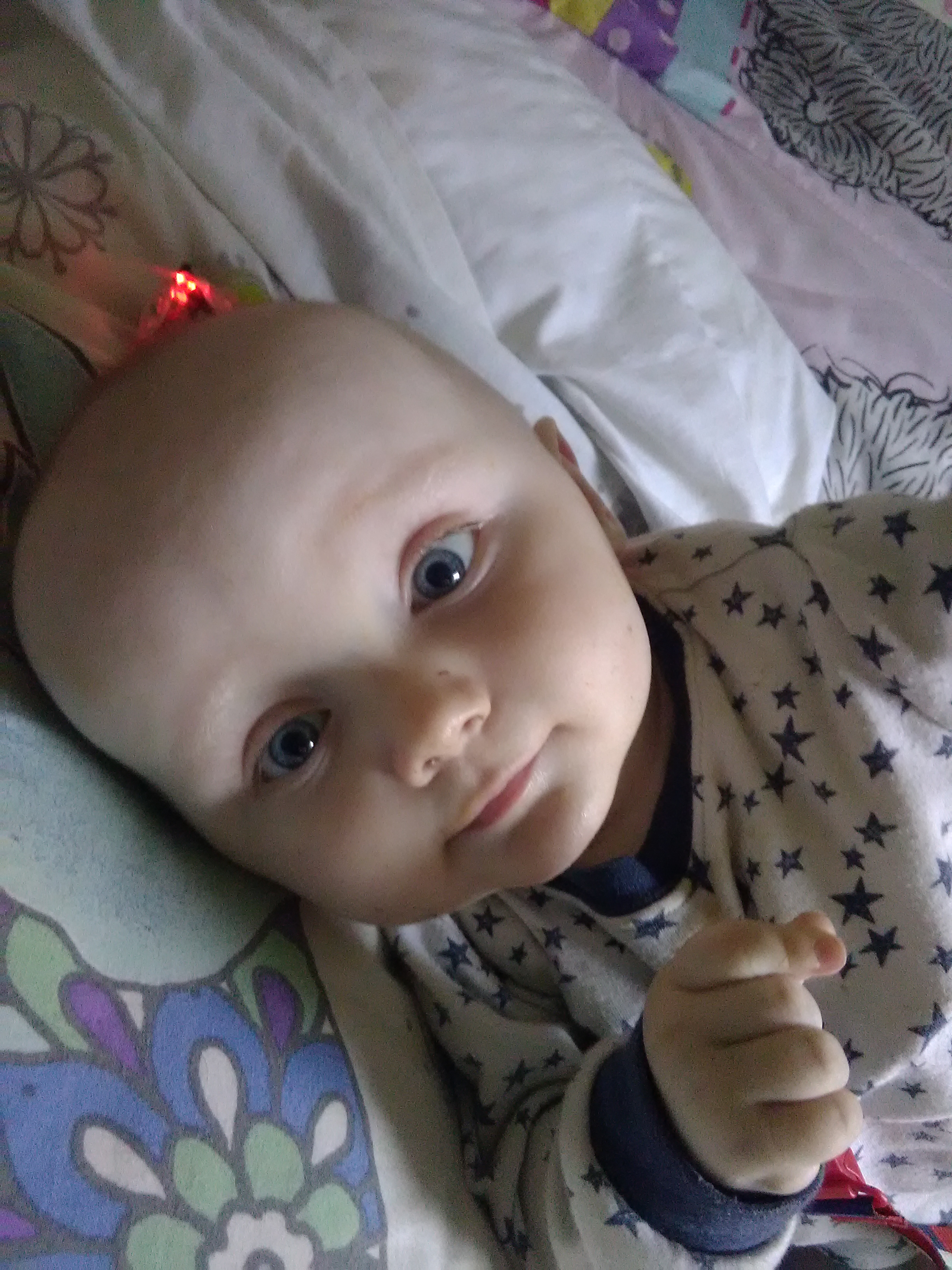 "Boden was shouting at Marsden and seemed to be hurrying them up to leave the hospital. Boden said that he was selling the pushchair and would put it on eBay.
"Nurse Amanda Turner heard him say that he had taken pictures of the pram to sell it."
Later on Christmas Day, the couple were heard asking what food was to be served at a family dinner and were seen laughing and joking at a family gathering on Boxing Day, with Boden later telling a relative that they delayed calling an ambulance so they could hide their drugs.
Blood, faeces and saliva were seen on Finley's cot and on clothes alongside bottles of gone-off milk and signs of cannabis use.
On January 11 2021, Marsden saw Finley in a mortuary and was heard saying: "His dad's battered him to death. I didn't protect him."
During the trial at Derby Crown Court, details of Boden's anger were laid bare.
The court saw images of doors with holes punched in, and heard details of how Boden slapped Marsden and called her a "selfish little bitch" during a row two days prior to Finley's death.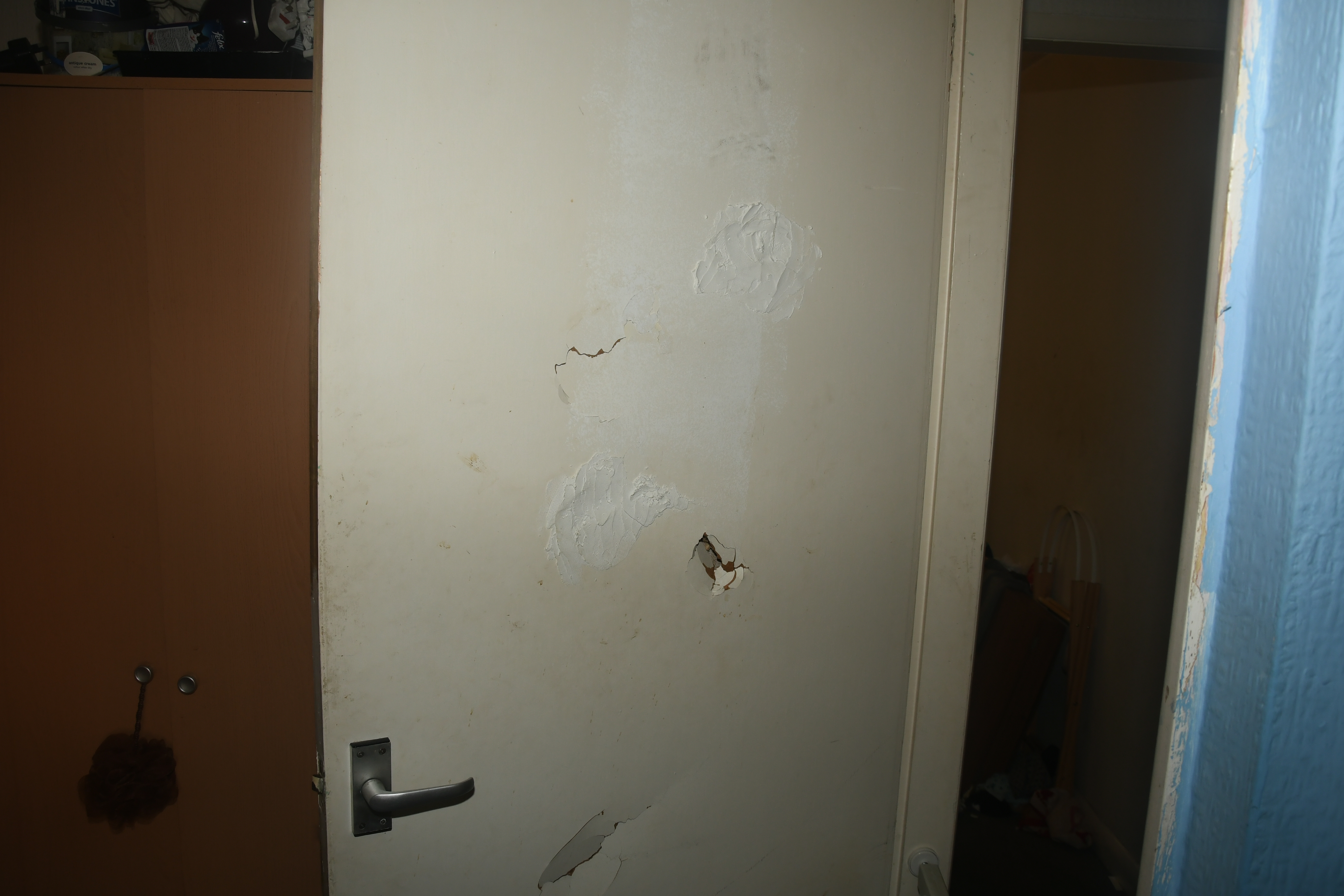 Despite this, and despite both being on bail with conditions not to contact each other, the pair continued a sexual relationship, frequently meeting up as they remained under investigation for killing their son.
After being remanded in custody in 2022, the pair sent each other Valentine's Day cards in which Marsden said she would love Boden "forever" and would "always be standing by" her partner.
Mrs Prior told the trial that the pair "remained in a relationship… until they were charged" and repeatedly lied to cover up what they did.
Ms Prior said the couple claimed: "They saw nothing, they heard nothing, they noticed nothing."
"It shows they were, and they remain, in it together."