A Labour former shadow minister has become the latest senior figure in the party to hit out at the "brutal" adverts attacking Rishi Sunak.
The row has rumbled on since an ad claiming the Prime Minister does not think child sex abusers should go to prison was posted online over a week ago.
Barry Gardiner, who served as shadow trade secretary under Jeremy Corbyn, said "dehumanising" Mr Sunak is a flawed strategy.
Sir Keir Starmer has stood firmly by the ads, arguing that they are "highlighting the failures" of the Tory Government.
Other digital posters in the campaign have focused on the non-dom tax status previously held by Mr Sunak's wife, and accused the Prime Minister of being soft on gun crime.
The Labour leader is understood not to be attending a meeting of the Parliamentary Labour Party on Monday, at which The Independent reported MPs angered by the ads will confront the leadership.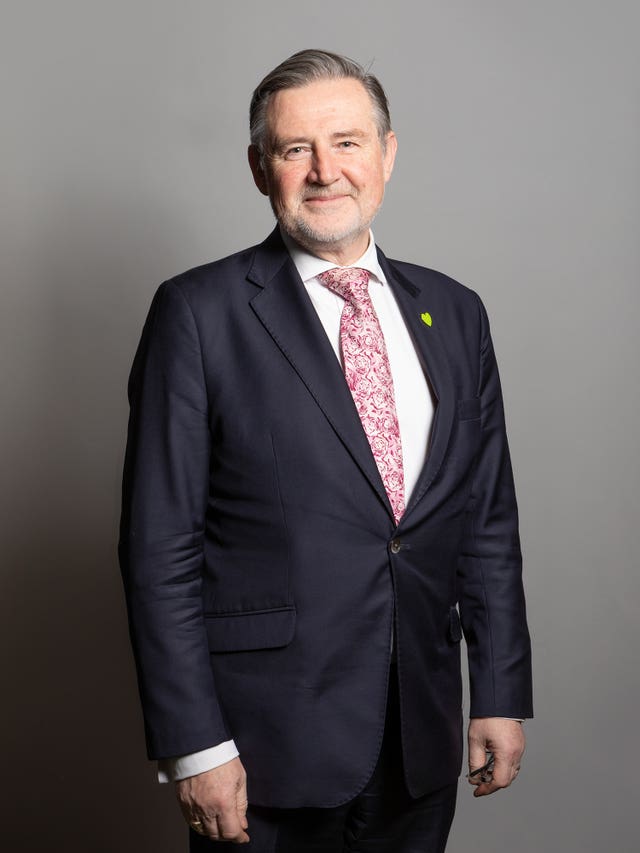 "Tactically it's also a mistake. It potentially undermines Labour's own credibility. If people don't recognise the monster we paint, they will not believe our valid criticisms of (Mr Sunak's) policies."
The Brent North MP also warned against engaging in a "brutal slugging match of abuse, oversimplification and cheap slogans".
Earlier on Saturday, shadow business secretary Jonathan Reynolds backed the campaign, telling the Observer: "It's important that Rishi Sunak is held accountable for the last 13 years of Conservative government."
But he added: "I will always say I think civility is important in politics. My natural comfort zone would be a debate in detail on the issue or policy area. But accountability is important as well."
In an interview with the paper, Mr Reynolds also said that people do not yet understand "the scale of Labour's ambition on the economy" as he promised a "more active state" if the party wins the next general election.
The party has "components in place" that represent "a very different approach to the economy" than under the Conservatives and even the last Labour government, he said.
Mr Reynolds said they now needed to use the 18 months before the next poll to explain that to the public.
He said: "To deliver things like net zero, you have to have a more active state.
"As it stands, people maybe don't appreciate that to the same degree that those of us inside the shadow cabinet do.
"But be in no doubt that we are talking about an economy that will deliver for working people to a much greater extent."