Scottish Labour leader Anas Sarwar has said he is "confident" enough people will sign the petition needed to spark a by-election if former SNP MP Margaret Ferrier is suspended from the Commons for 10 days or more.
Mr Sarwar spoke of the "potential" for a by-election to be held in the Rutherglen and Hamilton West seat Ms Ferrier currently holds.
She was elected as an SNP MP in 2019, but was suspended by the party the following year after breaching Covid rules – which saw her speak in the House of Commons and take the train between Scotland and England while positive for the virus.
Ms Ferrier has already been ordered to complete a 270-hour community payback order by a court after admitting culpably and recklessly exposing the public "to the risk of infection, illness and death" as a result of her behaviour.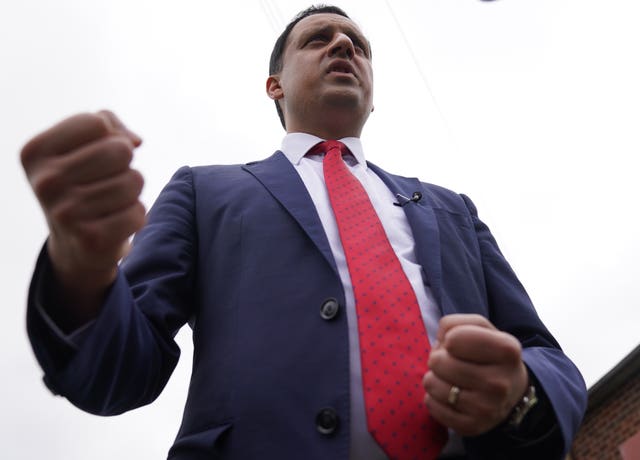 But to do that, 10% of constituents in her Rutherglen and Hamilton West seat would need to sign a recall petition.
There has never been a by-election in Scotland after a recall petition, but Mr Sarwar said that despite her breach of Covid rules occurring in 2020, there was still "plenty of anger" in the local community.
Speaking to journalists, the Scottish Labour leader said that "quite clearly there is the potential for a recall petition (and) a realistic hope of there being a by-election".
Mr Sarwar continued: "There's plenty of anger and frustration, and people realising they have a local MP who broke the law and hasn't been there fighting their corner.
"We're confident we can get the numbers, but we're not complacent about that, we have got to do the hard work."
He added: "I imagine it will be only us doing the hard work, other political parties I imagine might want to sit out the process.
My challenge to them would be put your money where your mouth is, get out there, get the signatures in and let's elect a local champion that is on the side of local people in Rutherglen and Hamilton West."
SNP leader Humza Yousaf has already said he would welcome a by-election in the constituency – though he has conceded it will take "hard work" for his party to retain the seat.
Previously, the SNP leader said: "We've said from day one that Margaret Ferrier should have stepped down because of her reckless action.
"I look forward to fighting that by-election on our strong track record.
"We've got strong support in Rutherglen and right across that region. But it will take hard work."
Ms Ferrier has appealed against the proposed 30-day sanction recommended by the Standards Committee, with the matter now going to the independent expert panel – which is entirely independent and has no MPs sitting on it.
The panel, as part of its remit, considers appeals against decisions by the Committee on Standards from MPs who have been found to have breached the code of conduct.