Sir Keir Starmer joked that a medical dummy which was undergoing emergency life-saving treatment had assured him he was voting Labour, as he toured a simulated hospital ward.
The Labour leader talked to students and staff in the Department of Health Sciences at the University of York around the bed of a realistic dummy who was the subject of the class's work on ECG interpretation and resuscitation.
He was with shadow health secretary Wes Streeting, who asked the students whether the stricken patient had a postal vote.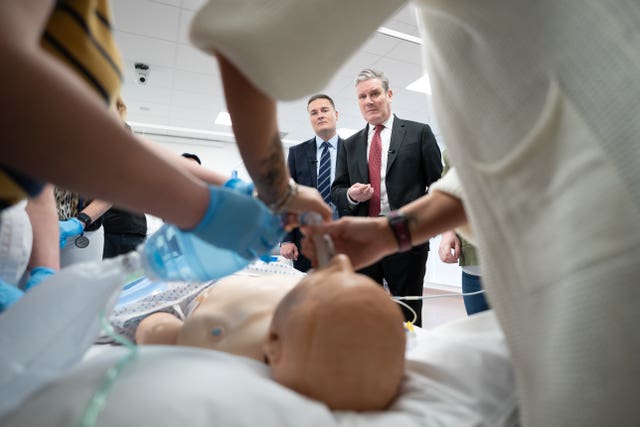 He resisted the students' offer to have a go at saving the dummy with some CPR as he asked them about their studies and the programme in the department.
Sir Keir and Mr Streeting moved on from the simulated ward to talk to a gathering of NHS leaders and senior doctors from across the Yorkshire and Humber region.