Faith leaders have urged Britons to volunteer on the bank holiday Monday of the coronation weekend.
Senior religious figures have voiced their strong support for The Big Help Out volunteering project on May 8.
It has the backing of Archbishop of Canterbury Justin Welby, Chief Rabbi Ephraim Mirvis and leading figures from the Muslim, Hindu, Sikh and Buddhist communities.
The project aims to inspire and recruit a new generation of volunteers by showing how easy it is to get involved.
Opportunities include a chance to volunteer with the Scouts, Royal Voluntary Service, Guide Dogs and the smallest local volunteering groups.
The group will help sort donated clothing and serve food to the homeless.
Faith organisations are set to play a leading role in The Big Help Out because of the support the King has given to promoting inter-faith collaboration as well as their existing important role in volunteering projects across the UK.
Mr Welby said: "During the coronation, His Majesty the King will be anointed to serve others, and we'll be giving thanks for the King's example of service.
"That's why helping others is a key theme of the coronation weekend – and why I'm so delighted to support The Big Help Out.
"As we celebrate the coronation, I joyfully encourage everyone to help out in all kinds of creative ways.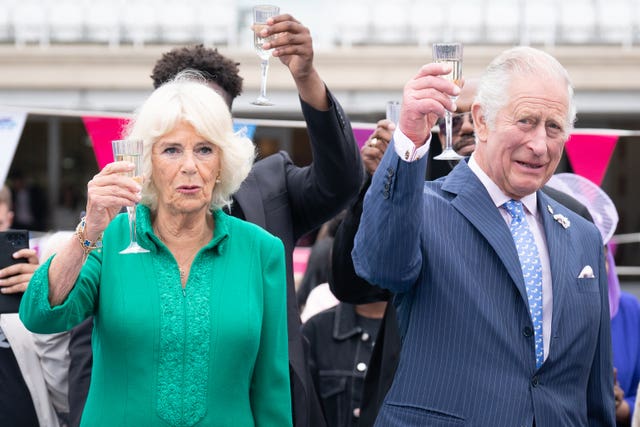 Mr Mirvis said: "By taking part in The Big Help Out campaign, volunteering our time and energy, we can make a positive impact on our communities, help those in need and promote social cohesion.
"I urge everyone, regardless of their faith or background, to embrace this opportunity and take part in this day of national volunteering.
"May The Big Help Out be a source of inspiration and hope, and may it strengthen the bonds that unite us as a people."
The project has also received the backing of the Muslim chaplain at the Canary Wharf Multifaith Chaplaincy, the general secretary of the Hindu Council UK and president of the Hindu Forum of Britain, the director of the Network of Sikh Organisations and the head monk of the London Buddhist Vihara and chief Sangha Nayaka of Great Britain.
The Bishop of the Ukrainian Church in London and the chief executive of Humanists UK have also voiced their support.
Brendan Cox, co-founder of the Together Coalition, which is organising The Big Help Out said: "The UK's faith communities excel at volunteering and bringing people together.
"That's why are excited about what they can contribute to The Big Help Out.
"Today's intervention from senior leaders from the UK's faith and belief groups, spanning the four nations, is a call to action for the faith communities to build the next generation of volunteers."