Heathrow Airport has launched an appeal against a decision that it must reduce charges for airlines.
A spokesman accused the Civil Aviation Authority (CAA) of "undermining" the investment needed in the west London airport.
In February, the CAA said the cap on Heathrow's average charge per passenger must be reduced from £31.57 for 2023 and last year, to £25.43 over the next three years.
Charges are paid by airlines but are generally passed on to passengers in air fares.
The airport has asked competition regulator the Competition and Markets Authority (CMA) to review the CAA's decision.
The CMA will now assess whether any of the grounds for appeal can proceed.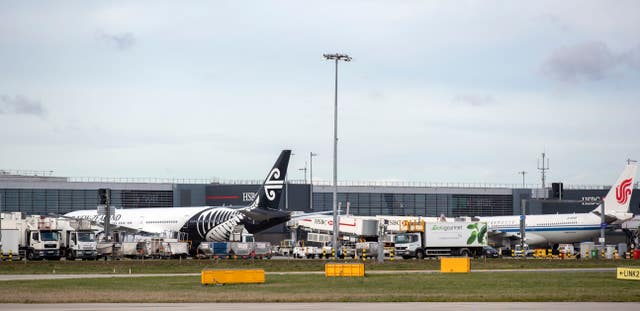 A Heathrow spokesman said: "When current shareholders bought Heathrow in 2006, the UK's hub airport was suffering from years of under-investment as airlines drove down airport charges. Consumers bore the brunt of this through poor service.
"Since then, we have made it our mission to transform Heathrow into one of the best airports in the world, supported by £11 billion of private investment.
"We believe the CAA has once again focused on driving down charges to airlines, which will not be passed on to passengers, and is undermining the investment needed to deliver the airport service and resilience consumers want.
"We have formally requested the CMA review parts of the CAA's decision."
CAA chief economist Andrew Walker said: "We are confident our final H7 decision on the charges that Heathrow Airport Limited levies on airlines represents a good deal for consumers, while allowing Heathrow to invest in improving services for the future.
"We will fully co-operate with the Competition and Markets Authority's review of the matter."