The King's coronation procession will be led by a cross that includes religious relics given to the monarch by the Pope.
Two shards of the True Cross – which is said to be the cross used in the crucifixion of Jesus Christ – were given to Charles by Pope Francis to mark the royal occasion.
The small fragments have been incorporated into the Cross of Wales, which will be seen by millions as it is carried into Westminster Abbey on May 6.
Both pieces are shaped as crosses, one being 1cm in size and the other 5mm, and are set into the larger silver cross behind a rose crystal gemstone so they can only be viewed up close.
Upon its return, the cross will be shared between the Anglican and Catholic churches in Wales.
Crafted from recycled silver bullion, provided by the Royal Mint in Llantrisant, South Wales, the cross also includes a shaft of Welsh windfall timber and a stand of Welsh slate.
Words from the last sermon of St David are inscribed on the back of the cross in Welsh, which read: "Byddwch lawen. Cadwch y ffydd. Gwnewch y Pethau Bychain", translated as: "Be joyful. Keep the faith. Do the little things."
The silver elements of the cross bear a full hallmark, including the Royal Mark – a leopard's head, which was applied by the King himself in November 2022 when visiting The Goldsmiths' Centre in London.
Archbishop Andrew said: "We are honoured that His Majesty has chosen to mark our centenary with a cross that is both beautiful and symbolic.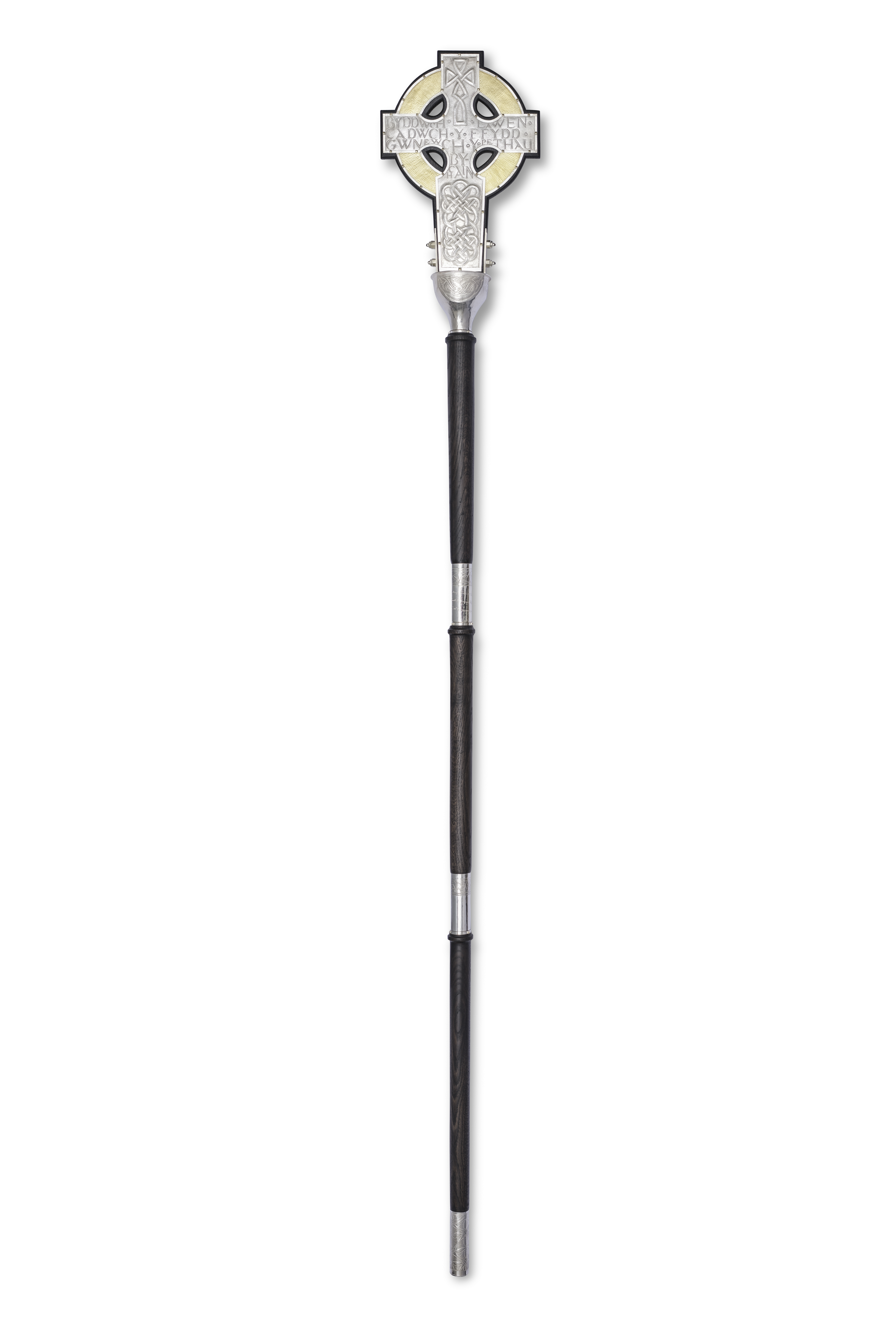 "We are delighted too that its first use will be to guide Their Majesties into Westminster Abbey at the Coronation Service."
The Roman Catholic Archbishop of Cardiff and Bishop of Menevia, Mark O'Toole, said: "With a sense of deep joy we embrace this cross, kindly given by King Charles, and containing a relic of the True Cross, generously gifted by the Holy See.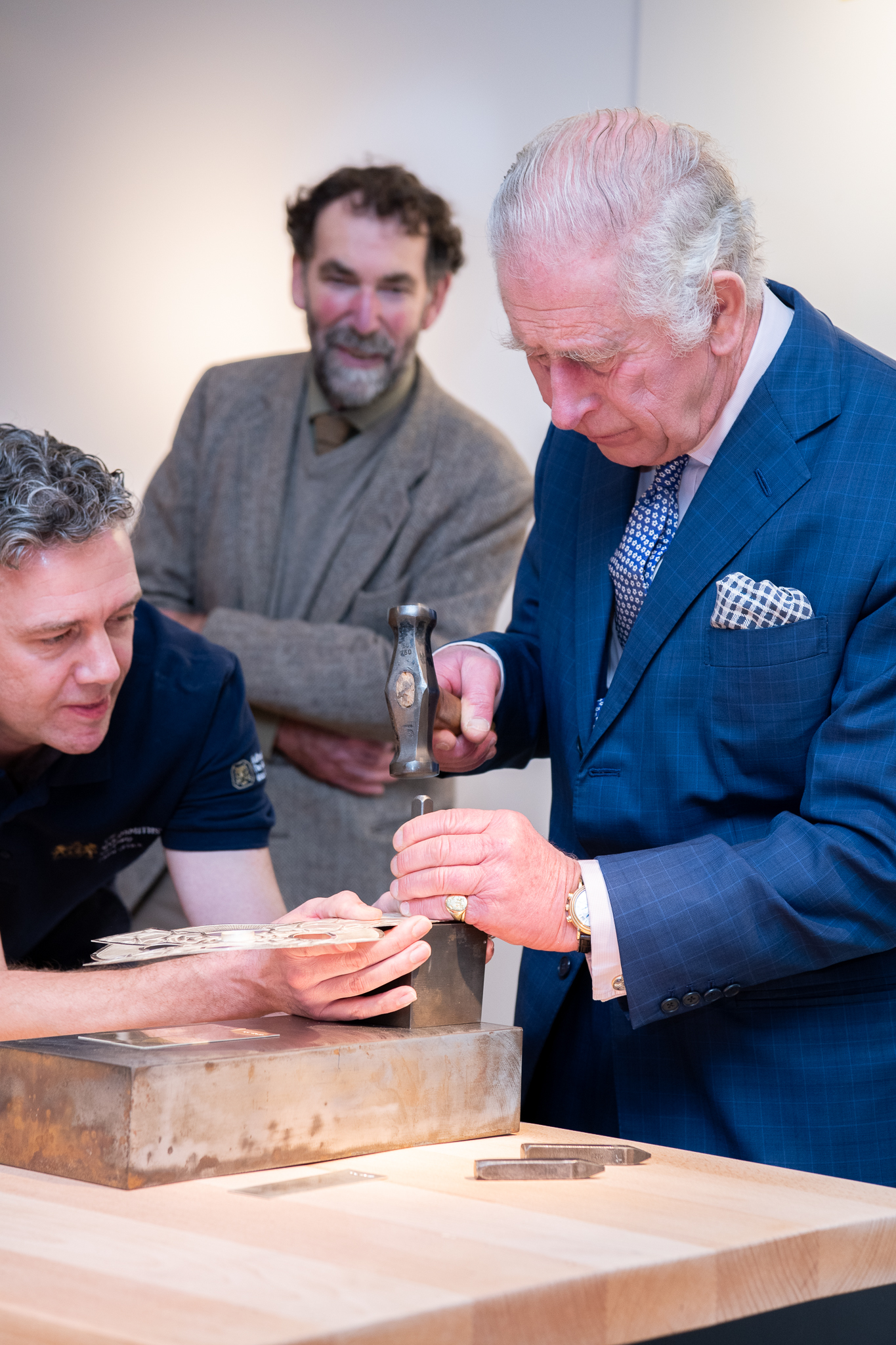 "We look forward to honouring it, not only in the various celebrations that are planned, but also in the dignified setting in which it will find a permanent home."
Designer and maker Michael Lloyd said: "The commission has allowed me to delve into the previous 1,000 years of faith and history. Now, with more than 267 thousand hammer blows, the cross has emerged from the inanimate sheets of silver, and I am delighted it will be used as part of the Coronation Service on 6th May."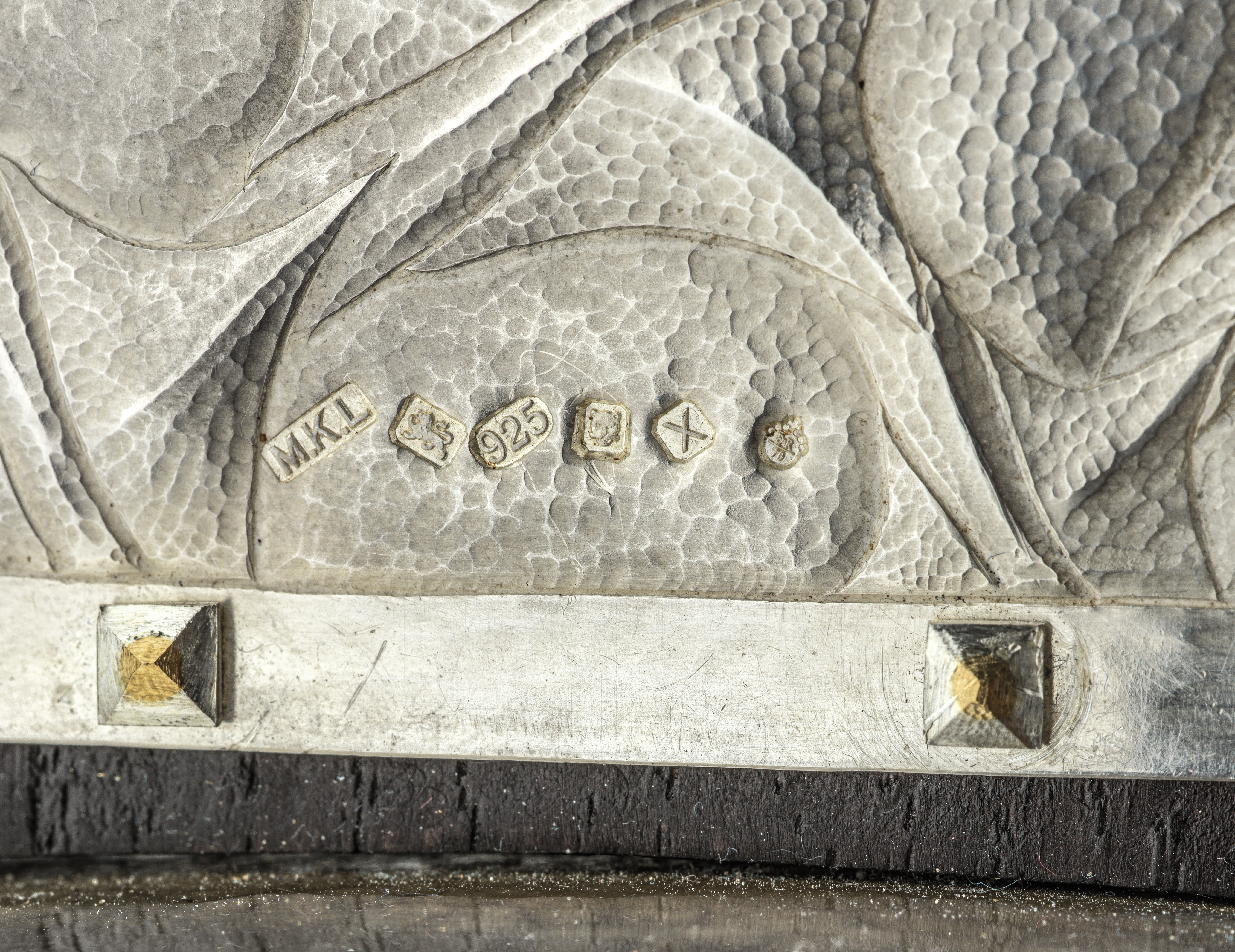 "We are thrilled that the Cross will both feature in the Coronation and see regular use within the Church in Wales."
The public service held in Llantrisant will begin at 9am at the start of the Church's Governing Body meeting.