A Labour government would bring back Tony Blair-style NHS targets to cut waiting times for patients, Sir Keir Starmer has said, as he accused the Tories of presiding over a "broken" system.
The opposition leader used interviews with two national newspapers to set out his vision for "reform and rebuilding" healthcare, with an approach similar to that of New Labour.
He told the Telegraph that successive Conservative governments had overseen a "cycle of decline" that poses an existential threat to the health service.
"The last Labour government did obviously put targets around it so there is a model there that we know can work," he said.
"They drove the waiting lists down dramatically over two or three years. It will fall to us to do the same thing."
Speaking to the Telegraph, he revealed Labour would back single-sex hospital wards and accused Prime Minister Rishi Sunak of "sitting on his hands" over a long-running pay dispute as further health strikes loom.
"For me, patient security, safety and peace of mind comes first. That's why we support single-sex wards," he said.
"I think the NHS is broken," he added.
"If they carry on like this, it can't survive – the biggest risk to the NHS is another Tory government."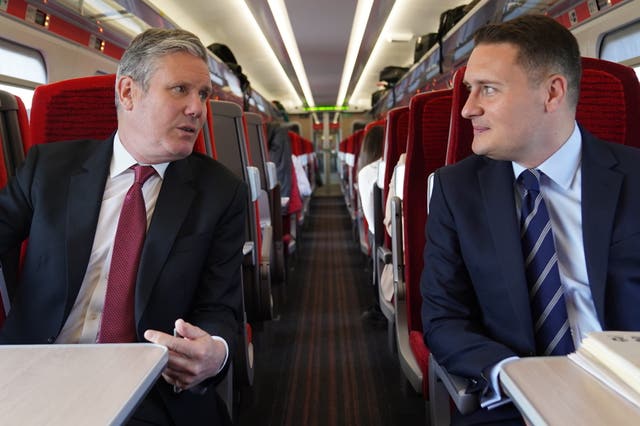 Mr Sunak admitted on Monday that meeting his promise to cut NHS waiting times will be "more challenging" as a result of further industrial action.
The Prime Minister made the pledge as one of his five priorities at the start of the year, but the latest figures showed a record 7.22 million people were waiting to start routine hospital treatment at the end of February.
The RCN is set to return to the picket line after rejecting a pay offer while the British Medical Association's junior doctors also remain locked in a row with the Government over wages.
Mr Sunak claimed he was "still hopeful" that waiting lists could be driven down but described the union's ballot result as "disappointing".
The Government has been contacted for comment.