Asylum centres could be fast-tracked without local approval under a controversial new planning power for critically urgent Government developments.
While the streamlined procedure "may not be a suitable route" for the migrant housing crisis, Tory frontbencher Earl Howe did not rule out its future use to create accommodation.
The provision, proposed in draft legislation, would place the decision for developing Crown land, where the scheme was of national importance and needed immediately, in the hands of the Secretary of State rather than the local planning authority.
It follows controversy about the planned use of barges and disused military bases to cope with the large number of migrants crossing to the UK in small boats.
Last year, the Home Office was forced to abandon a plan to house up to 1,500 asylum seekers at a disused RAF base at Linton-on-Ouse, North Yorkshire, in the face of local opposition and a legal challenge.
Speaking in the House of Lords as peers continued their detailed scrutiny of the Bill, Labour frontbencher Baroness Hayman of Ullock said: "The Government has consistently sought to avoid public scrutiny and consultation about the construction or operation of large-scale institutional facilities for asylum accommodation.
"Our concern is that the powers provided for in this clause is to facilitate the driving through of centres regardless of their impact on the people placed in them or on the local communities in which they are situated.
"It allows Government to totally bypass local councils on asylum accommodation. This is completely the wrong approach."
"A special urgency procedure for urgent and nationally important Crown development has existed in legislation for many years.
"The purpose of the clause is to update this route so it can be used more effectively to deal with urgent national crises and supplement it with a new route for making a planning decision for non-urgent planned Crown development which is of national importance.
"The Government believes that where a Crown development is of genuine national significance, the Secretary of State, who is democratically accountable to Parliament, should be able to make a planning decision rather than an individual local planning authority answerable to its local community.
"The Secretary of State is best placed to take a national, balanced and impartial view of the need for development.
"The urgent route that we are introducing would be used sparingly where it can be demonstrated… that development is needed urgently and is nationally important. Those are high bars.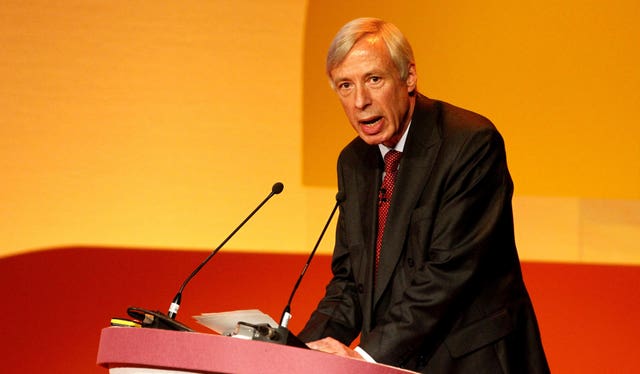 "Other examples could include accommodation needed urgently in the event of a future influx of refugees or military training facilities.
"Crown bodies making an application will need to justify that using this route is appropriate.
"This doesn't concern any situation that we may currently be facing on illegal migrants."
Lord Howe pointed out both regulations and guidance would need to be introduced before the measure could come into force.
He said: "That will take time. To this end it may not be a suitable route for the immediate issue of housing of migrants to address the current immigration backlogs.
"In the case of asylum accommodation on MoD (Ministry of Defence) bases, it will be for the Home Secretary to decide whether to bring forward an application when the powers are in place.
"We recognise the procedure for this urgent route is not the same as the more commonly known statutory procedures for determining planning applications. It is therefore a route that will be used sparingly."