Former Conservative Party chairman Sir Jake Berry has hit out at the "outdated" system for dealing with complaints in Westminster which has allowed Dominic Raab to continue in his job while under investigation.
Amid reports that the review of the Deputy Prime Minister's conduct could be released as soon as Thursday, Sir Jake said it was "wrong" for Mr Raab to continue in his job while facing bullying allegations.
Appearing on ITV's Peston show on Wednesday night, Sir Jake, who served in the cabinets of both Boris Johnson and Theresa May, said: "It does seem to me quite wrong that when people are under these kinds of investigations of this type that they continue in their job."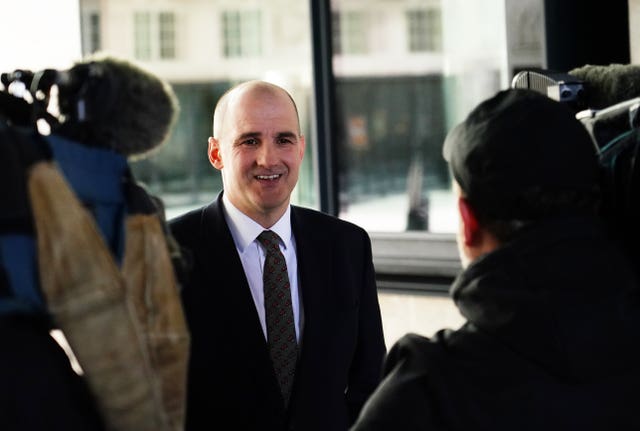 "It's a massively outdated system that isn't what our constituents would expect of any of us."
Sir Jake's comments come amid reports that senior Ministry of Justice officials could quit if Mr Raab, who is also Justice Secretary, is cleared of the allegations.
A decision not to sanction him would be "demoralising" for staff in the department, the Guardian quoted a source as saying.
One person involved in the process described the review as "devastating" while a senior Government official said Mr Raab was "toast", according to the Financial Times.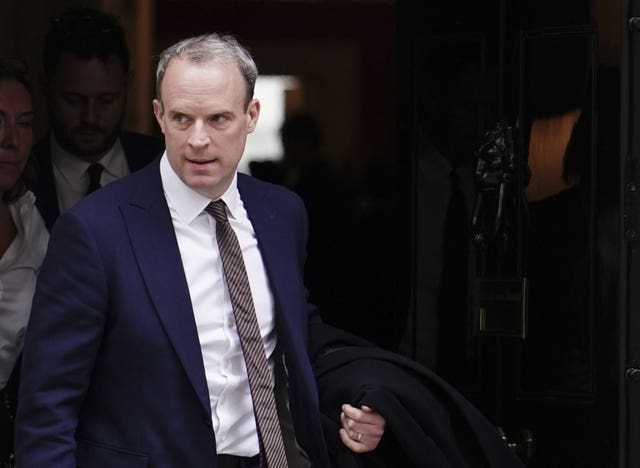 The result of the long-running probe is expected imminently, with reports that it may be a matter of hours before the review by Adam Tolley KC is made public.
The Deputy Prime Minister has insisted he believes "heart and soul" that he is not a bully but defended his "forthright" approach to his work.
Senior lawyer Mr Tolley is said to have been "thorough" in his handling of the investigation, having interviewed Mr Raab multiple times and spoken to or taken written evidence from a number of others.
It emerged earlier on Wednesday that the minister had forked out for his own legal team to defend himself against the allegations.
The declaration in the heavily delayed register of ministerial interests came despite the taxpayer footing an estimated £222,000 bill for Boris Johnson's legal fees in the partygate inquiry into whether he lied to MPs.
In the register, Mr Raab's entry notes read: "The minister has engaged lawyers at his own expense in relation to the investigation being conducted by Adam Tolley KC."
Mr Tolley was appointed in November to lead the investigation into Mr Raab's conduct but it is not known when Mr Raab first engaged legal representation.
It remains unclear why he paid for his own lawyers when Mr Johnson – whose outside earnings since leaving office have made him the highest-paid MP over the past 12 months – received Government support.
Mr Raab's team did not respond to the reports on Wednesday apart from to suggest it would be inappropriate to comment on the investigation before it had been completed.