A Metropolitan Police officer responsible for policing London's West End bars and nightclubs took bribes including a tailored suit, £7,000 family trip to Morocco and the services of a professional escort, a court has been told.
While working with the Westminster Licensing Unit between 2013-2015, former sergeant Frank Partridge, 49, allegedly also accepted tickets to see heavy metal band Metallica, a trip to watch Manchester United and money for renovation work at his home.
He was responsible for consulting with the local authority over applications for licensed premises and supervising venues to ensure they were complying with conditions, Southwark Crown Court was told.
Partridge, who left the Met in 2016, formed "an unprofessional and inappropriately close relationship" with a small group of people linked to clubs and security firms in the West End, including 43-year-old Cirque le Soir nightclub owner Ryan Bishti, prosecutor Philip Evans KC said.
"The evidence you will hear is that Frank Partridge received, and indeed there is no dispute that he did receive, substantial financial or other items from his co-defendants.
"Those included free hospitality, a bespoke tailored suit and shirts, tickets to exclusive events, the paying for renovation work on Frank Partridge's home address, free tickets, travel and accommodation to see Manchester United Football Club play in Manchester and an entire family holiday to Morocco, including flights, paid for him at the cost of nearly £7,000.
"Those items were, the prosecution says, bribes.
"And the prosecution says there can be no sensible explanation for these defendants having paid or having given Frank Partridge such advantages or bribes, bearing in mind he was a police officer with direct responsibility for policing their business activities or the business activities of someone very close to them.
"There's no sensible explanation other than they were paid to provide a reward to Frank Partridge for having done something improper for them in the past or to reward him so that he would do something improper for them in the future."
Partridge "developed and he nurtured" relationships with those he was charged with policing "for his own benefit and, in turn, for their benefit", Mr Evans said.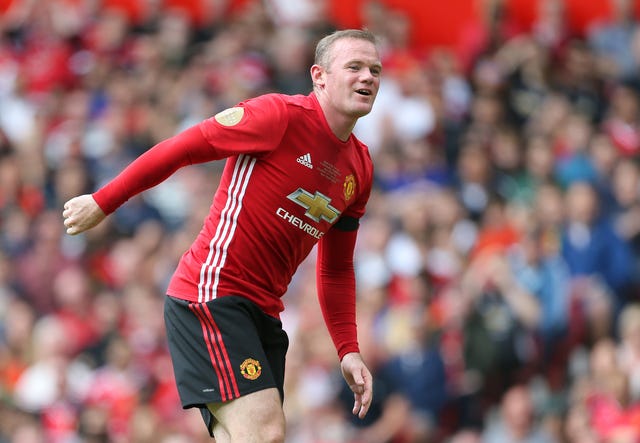 The officer had previously worked in the Met's Clubs and Vice unit – managing a cadre of covert licensing officers – which "enabled him to cover at least some of the tracks he might otherwise have left from the corrupt practices he engaged in", Mr Evans said.
Partridge of Wing, Buckinghamshire, has admitted three counts of bribery but pleaded not guilty to a further eight counts of conspiracy to commit bribery and five counts of bribery.
He specifically denies accepting the services of a professional escort, the court was told, as well as a charge involving a Manchester United shirt signed by then-player Wayne Rooney.
Partridge is on trial with Bishti, of Exhibition Road, South Kensington, west London, his mother Pamela Bishti, 67, Anna Ginandes, 45, Terry Neil, 56, Soraya Henderson, 57, Eamonn Mulholland, 55, who is linked to the Beat nightclub, and a man who cannot be identified for legal reasons.
Bishti; his mother, of Outram Road, Croydon, south London; Ginandes, of Fellows Road, Camden, north London; Neil, of Kimbers Drive, Slough, Berkshire; Henderson, of Glenmore Close, Flackwell Heath, High Wycombe, Buckinghamshire; Mulholland, of Florence Street, Islington, north London; and the eighth defendant each deny two counts of conspiracy to commit bribery and two counts of bribery.
The 12-week trial continues on Friday.