The SNP still owes money to its former chief executive Peter Murrell, Humza Yousaf has said.
The First Minister also said the party is "not facing bankruptcy" and is on a "steady footing" financially.
It emerged in December that Mr Murrell had loaned the party £100,000 in June 2021.
Speaking to journalists after First Minister's Questions on Thursday, Mr Yousaf was asked if money is still outstanding to Nicola Sturgeon's husband, who was arrested earlier this month by police investigating the SNP's finances.
He said he would lay out details of how much is owed after a review into the party's governance takes place.
The SNP leader said the party has not yet appointed new auditors and is "still in conversations" to fill the vacancy.
The First Minister said: "We're definitely not facing bankruptcy, I'm pleased to say we are on a steady footing when it comes to the party's finances.
"I don't think Parliament is the place to do a statement on the party's finances.
"I've, of course, instructed the governance and transparency review and when the report comes in on that review, I'll make that public."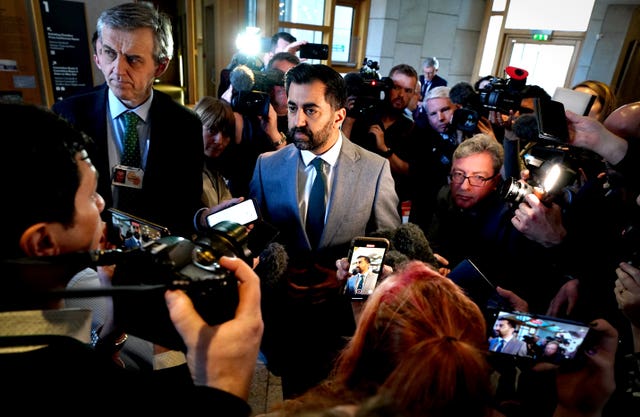 He was spotted by the PA news agency leaving the home he shares with ex-first minister Ms Sturgeon near Glasgow.
Mr Murrell was detained earlier this month and questioned by detectives for 11 hours before being released without charge "pending further investigation".
Police investigating the party's finances also arrested the then SNP treasurer Colin Beattie on Tuesday, who was later released without charge, while a motorhome which was intended to be used for party campaigning was seized from the driveway of Mr Murrell's mother.
Mr Beattie resigned as treasurer on Wednesday.
The SNP MSP served as treasurer from 2004 to 2020, and again from 2021.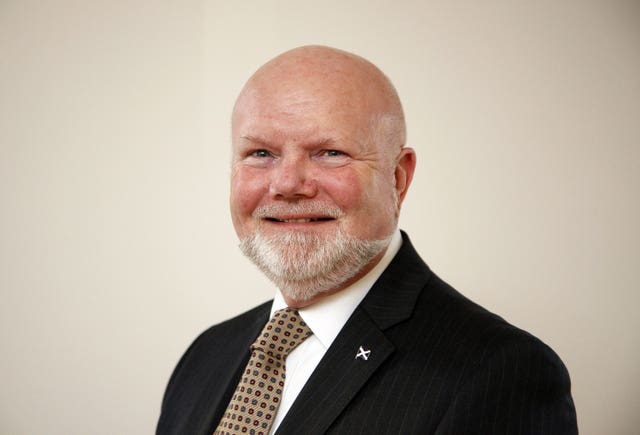 During FMQ, Scottish Conservative leader Douglas Ross called on Mr Yousaf to make a statement to Holyrood on the SNP's finances.
He said there are "legitimate questions that the Scottish public deserves the answer to".
Mr Yousaf did not respond in the chamber to the calls for a statement, but told MSPs there are "serious issues" relating to the party which he will not "shy away from".
Scottish Liberal Democrat leader Alex Cole-Hamilton said the treasurer vacancy is the "least appealing" in Scottish political history.
The arrest this week has ensured the police investigation into the SNP's finances has continued to overshadow the early days of Mr Yousaf's tenure.
Police announced Mr Beattie had been taken into custody in the hours before the First Minister was due to lay out his priorities for Scotland under his premiership.