A column written by a senior Conservative peer which suggested stripping Scotland of devolved powers has been widely condemned, including by some in his own party.
Writing in the Daily Telegraph, former lead Brexit negotiator Lord Frost urged Tory ministers, "if re-elected", to begin to "review and roll back some currently devolved powers" in light of the issues facing the SNP.
"We, the Conservative Party and the Conservative Government, have allowed this to happen," he wrote.
"It's time to fix it. Ministers should make clear that, if re-elected, they will review and roll back some currently devolved powers.
"In particular, Scotland does not need to be an independent actor on the world stage; it should not be able to legislate to disrupt free trade within the UK; and it does not need to have most tax raising powers currently available to it.
"These powers are embryonic, independent government powers.
"They aren't necessary to run an effective local administration, which is what devolution should be about.
"I hope, of course, that Labour might do likewise and drop its sneaking admiration for socialism in one (devolved) nation, but I am not holding my breath."
His comments were attacked by the SNP, and by some Scottish Tories.
SNP Westminster leader Stephen Flynn said Lord Frost's proposals show the "Tory mask has slipped".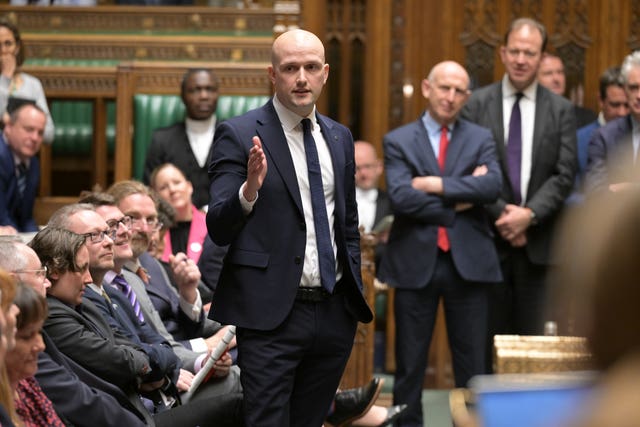 Scottish Constitution Secretary Angus Robertson said on Twitter: "The Tories are already attacking and undermining Scottish devolution. Now their Brexit negotiator @DavidGHFrost says they should 'put it in reverse'."
Scottish Tory Murdo Fraser described the comments as "nonsense", adding on Twitter: "Devolution has allowed us to shine a light on SNP failures. The @Conservatives will not be rolling it back."
Fellow Tory MSP Stephen Kerr tweeted: "Strongly disagree with this article.
"A poor Scottish Government isn't justification to roll back devolution, any more than issues at the UKGOV are justification for Scottish separation. Devolution works. It's the SNP that are failing."
Tory constitution spokesman Donald Cameron added: "What a load of baloney. Devolution hasn't failed and no Conservative should want to reverse it."
A Scottish Conservative spokesperson said: "Lord Frost is a backbench peer and entitled to his personal views.
"Our view, shared by the UK party, is that the problem is not with devolution but with this divided and distracted SNP Government."