The Prince of Wales took an unsuspecting customer's booking on the telephone as he and the Princess of Wales visited an Indian street food restaurant in Birmingham.
William answered the unexpected phone call and took a booking for two while he and Kate were being served a range of Indian dishes at the Indian Streatery restaurant in Bennetts Hill, Birmingham, on Thursday.
At 2.15pm, the customer Vinay Aggarwal and his wife Ankita Gulati, a husband and wife visiting from London, arrived at the restaurant ahead of their train home at 3pm.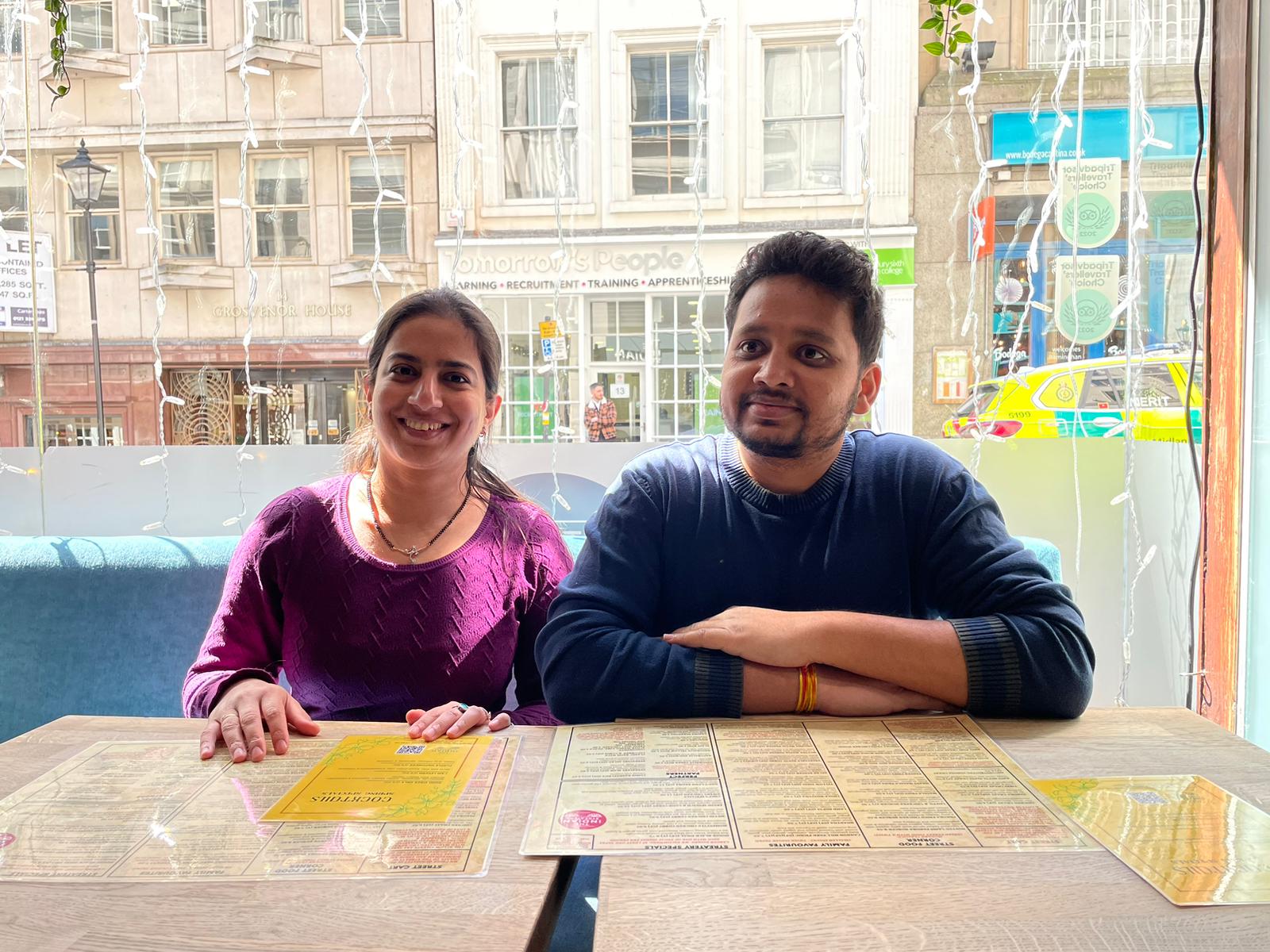 He said: "It's pretty amazing and a surprise. I didn't know at that moment, but it's a very nice surprise.
"Obviously (I will be telling everyone), it's not something that happens often.
"I didn't recognise his voice at all, this is the first time I was listening to him on the phone, so I genuinely thought someone was taking the booking for me."
Asked about the unexpected phone call, restaurant owner Meena Sharma said: "All of us around him were really surprised he actually picked up the phone and actually said 'this is the Indian Streatery', and there was a genuine person on the other end wanting to make a booking.
"But I think he probably could have a role as a front of house manager, we could probably employ him to take phone calls in future as he did a really good job."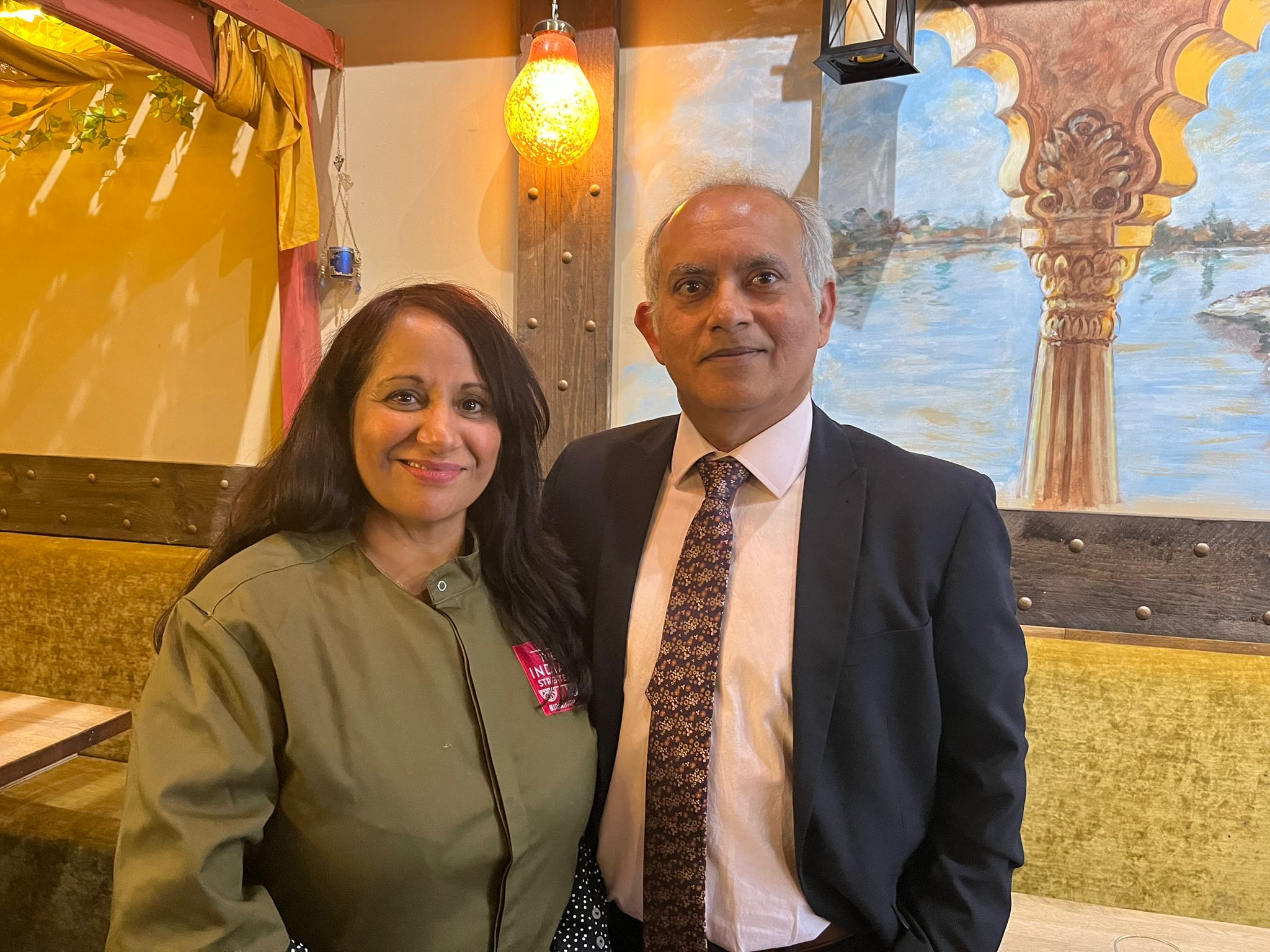 In the first of two stops in Birmingham, Kate said food is "so nostalgic" and said she "loves spice".
Meanwhile, William said he preferred milder food, adding: "I'm a masala man."
When asked whether their children enjoy Indian food, Kate replied: "Absolutely, they love it."
After being introduced to Mrs Sharma and her husband, Rakesh, William and Kate met front of house staff before heading into the kitchen to prepare rotis, a traditional flatbread.
They took part in a cooking competition, which was judged by the restaurant's head chef and co-owner, Meena Sharma.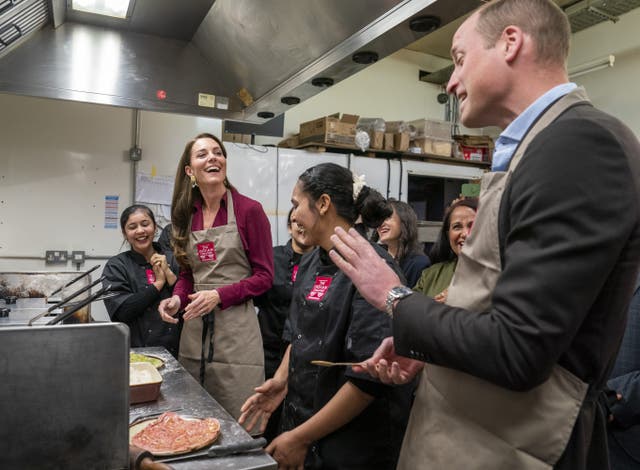 He also asked staff for their top tips on preparing rice as it was always "soggy" when he made it, with Mrs Sharma, who opened the restaurant in 2017 and runs an all-female kitchen, telling staff not to give away the eatery's recipes.
The couple were served portions of traditional Indian street food including pani puri, black dahl, methi chicken and balpuri chaat.
The menu at the restaurant includes a cocktail named after each family member behind the restaurant, but William said he could not think of what he would call a cocktail inspired by his wife when asked by Dhiraj Sharma, the 27-year-old general manager.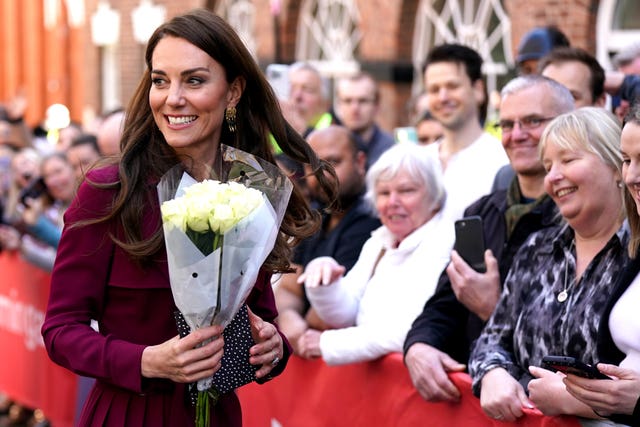 Kate said she loves cooking Lebanese food and added: "I quite like tequila."
The royals left the restaurant to greet dozens of well-wishers ahead of a second engagement in the city later on Thursday.
Speaking after the royals departed, Mr Sharma, said: "It was very surreal and not something you ever think about.
"You never think royalty will come to your humble abode but it's been an absolute pleasure to have them here."
Confirming Kate as the winner of the roti cooking competition, Mrs Sharma, 63, who came to the UK in 1966 from India, said: "I think clearly there was only one winner, and I think the person who knew they weren't the winner admitted that as well."