Labour is calling on ministers to cut business rates for small retailers and subsidise energy bills for food manufacturers in a bid to bring down the cost of everyday items on shop shelves.
The party said that food prices overall were growing 50% faster than elsewhere in the G7, putting Britain's food inflation rate at 19.2% compared with an average of 12.8% among its wealthiest allies.
Figures published this month showed that economic inflation overall had slowed slightly but that food prices had surged at their fastest rate for 45 years.
According to data from the Office of National Statistics (ONS) and based on the CPI (Consumer Prices Index) measure of inflation, in the past 12 months to March olive oil rocketed in price by almost half, the price of sugar was up by 42%, whole milk rose by more than a third and pasta products have hiked up by a quarter in cost.
Shadow chancellor Rachel Reeves said Prime Minister Rishi Sunak's administration could act by helping reduce the financial burden on the production and retail sectors so that savings could be passed on to customers.
One idea from Labour includes cutting energy bills for domestic food manufacturers and processors.
It said a subsidy for the sectors could be paid for via a fund for energy intensive industries that is supported by a "proper windfall tax on oil and gas giants", meaning one without tax breaks for companies that invest in the UK's domestic energy market.
Small shops should also be given a business rate cut to allow them to lower prices, with the incentive paid for through a tax on online retail giants.
Separately, Sir Keir Starmer's Opposition said red tape could be cut at ports, as it attacked the UK Government's "botched Brexit deal" for creating more paperwork when trading with countries in the European Union.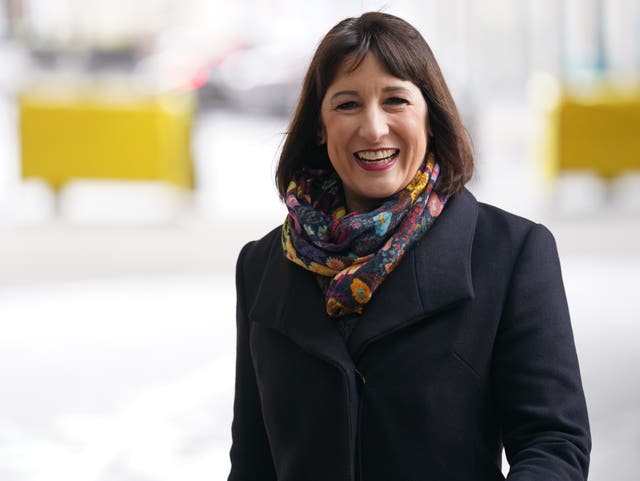 Ms Reeves said: "We have to tackle the food prices that are out of control, and hitting families and businesses.
"There is so much the Tories could be doing to not just ease the burden on households and firms, but to make longer term fixes to make our economy stronger and to get it growing.
"But instead, they're happy to sit back and let working people pay the price.
"By making our energy supply more secure, Labour would ease the pressure on families and businesses."
The senior Labour figure said cutting business rates and strengthening supply chains would "get to the root cause" of food price inflation.
She added: "Our country has the potential and promise it needs to move forward and out of this cost-of-living crisis. Labour will not let that go to waste."
At the start of the year, Mr Sunak set the target of halving inflation by the next general election as one of the main pledges of his premiership.
According to forecasts published by the Office for Budget Responsibility (OBR) at the March Budget, inflation is expected to decline by 6.1% in 2023 as a whole.
The independent fiscal watchdog expects inflation to drop to a lowest point of 0.1% in 2025 before rising again.
A Conservative spokesman said: "Labour have no plan to provide immediate relief to families or to reduce inflation in the short term – with no mention in Keir Starmer's latest relaunch.
"The only plan Labour have is to borrow more money, which will wreck the national finances and drive inflation higher – making your weekly shop cost more.
"Only the Conservatives have a plan to provide immediate relief to families by following our plan to halve inflation this year, grow the economy and reduce debt."