Schools are at risk of a growing gap between the funding they get for free school meals and how much they cost, a Conservative former minister has warned.
Winchester MP Steve Brine will lead a parliamentary debate raising the alarm about the issue on Tuesday.
All children in England in reception class, year 1 and year 2 are eligible for free school meals regardless of their household income.
But Mr Brine has heard from schools in his constituency who have said the funding they get to pay for infant free school meals is no longer enough to cover the cost.
Ahead of the debate, he said: "A number of headteachers in my area have flagged to me what is a growing gap between what they get, and what they have to pay, for school meals to their infant age children.
"They're subsidising this from an already stretched budget and, clearly, that's not a sustainable position in the long or even short term.
"They either need urgent help from ministers to bridge this gap or support from Government and local authorities to seek alternative provision."
One school in the Conservative former minister's Hampshire constituency pays £2.80 per school meal, while receiving £2.41 in funding, a gap of 39p per meal.
This is an extra cost of approximately £3,000 a year to the school's budget.
Mr Brine has suggested ministers may need to investigate how to make the market for providing school meals more competitive as one solution to the situation.
He added: "Very often there is little in the way of a competitive market in this field so that is not always even an option.
"Free school meals are still that for now, at least they are to parents, but that isn't going to remain the case without proactive action."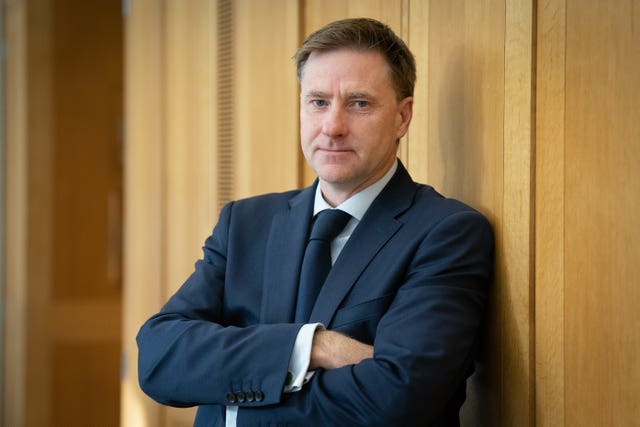 James Bielby, chief executive of the Federation of Wholesale Distributors, said the industry had been hit by energy price inflation and labour shortages.
He told the PA news agency: "Although the per-pupil meal rate for Universal Infant Free School Meals was raised from £2.34 to £2.41 in 2022, it had increased by just 9p in the decade before that, and doesn't come close to matching long-term inflation, let alone the recent spike in the cost of servicing local authority contracts.
"This has unfortunately led to lower quality of food being supplied to schools, which has a knock-on impact on pupils with many of the benefits of school food lost, with less hot meals being served.
"Some regional distributors have intimated that they may not be able to tender for future school catering contracts without a significant increase in Government funding for universal infant free school meals."
Andy Kemp, group executive director at Bidfood UK – one of the largest food suppliers to schools, said: "We are seeing increasingly, contractors and local authorities pulling out of the provision of school food and offering just a basic sandwich service to those children that are allowed free school meals, which is simply inadequate.
"The level of increased Government funding for universal infant free school meals and benefitted free school meals is insufficient and completely misaligned when comparing against food inflation, increase in national minimum wage as well as RPI and CPI."
The Westminster Hall debate will take place at 11am on Tuesday.