The Tower of London's famous Yeoman Warders have unveiled their new uniforms reflecting the change in reign, ahead of the King's coronation.
The Beefeaters, as they are affectionately known, now proudly wear Charles III's CIIIR cypher in red below a large red royal crown on the front of their daily Blue Undress outfits, in place of the late Queen's EIIR cypher.
The Yeoman Warders have been based at the site since Tudor times and previously had the responsibility of guarding the gates and royal prisoners, but now combine ceremonial roles with other duties at the tourist attraction.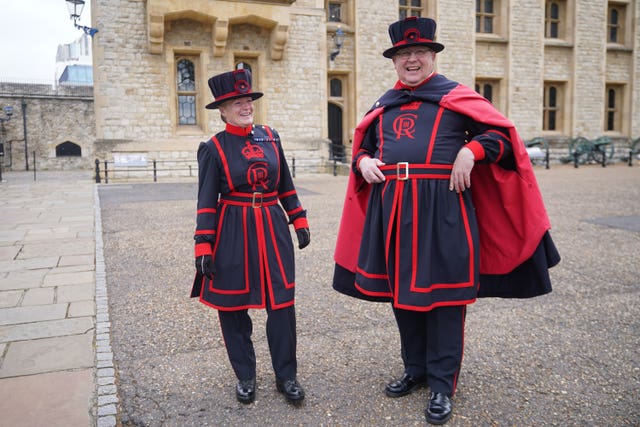 Originally the guards were the monarch's personal crack bodyguards who travelled everywhere with the sovereign before Henry VIII decided they should protect the Tower.
It was Elizabeth I who first decided to have the sovereign's initials embroidered on the State Dress from 1570.
Pete McGowran, chief Yeoman Warder at the Tower, said: "We are delighted to be able to unveil these new uniforms in the week preceding the coronation, continuing the Yeoman Body's proud and long-standing association with the monarchy.
"It will be an honour and a proud moment for us all to wear them in this very special week."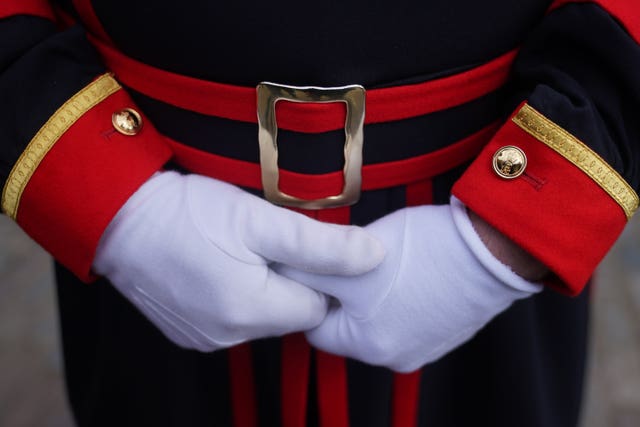 The embroidered gold Es on the front and back have been replaced with a C, but images of the change have not yet been released.
On a normal day at the Tower, they wear the blue uniform, of different weights for summer and winter.
Bespoke tailors from Kashket & Partners measured each of the 35 Yeoman Warders at the Tower, before uniform outlines known as shell fittings were created and production began, with the crown and CIIIR cypher being added last.
Each new Blue Undress uniform takes a minimum of 30 hours to complete, with the jacket weight ranging from 2.3kg to 3kg.
These include renaming The Queen's House as The King's House and adding new royal insignia above the Jewel House and to sentry boxes across the site.
The origin of the nickname Beefeater is unknown, but the most likely explanation is that Yeoman Warders were given a daily ration of meat for their duties.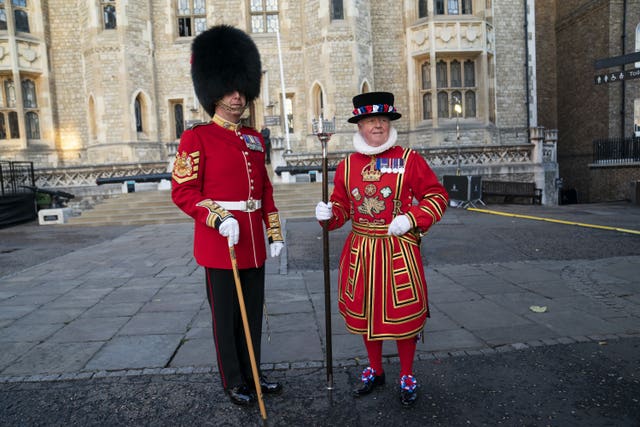 To qualify for the role of Yeoman Warder of His Majesty's Royal Palace and Fortress the Tower of London – the full job title – applicants must have served at least 22 years in the Armed Forces, hold the Long Service and Good Conduct medal, and have reached the rank of Warrant Officer or equivalent, before being invited for interview and a rigorous selection process.
As preparations intensify for the coronation, members of the King's Troop Royal Horse Artillery were put through their paces at Woolwich Barracks in London.