Scottish First Minister Humza Yousaf is to tell the Prime Minister he must "bring fairness back to the way whisky is treated" ahead of a tax hike later this year.
An alcohol duty freeze is set to end on August 1, Chancellor Jeremy Hunt confirmed earlier this year, when the amount scotch buyers will have to pay the Treasury will go up by 10.1% in line with inflation.
Ahead of the First Minister's meeting with Rishi Sunak on Monday, the first in-person meeting since he won the top job, Mr Yousaf said the duty hike and the UK Government "refusing to provide the energy-bill support the rest of the drinks industry receives" put the industry, and Scotland, at a "competitive disadvantage".
"That means less investment and puts jobs at risk here in Scotland. That is simply unacceptable," Mr Yousaf said.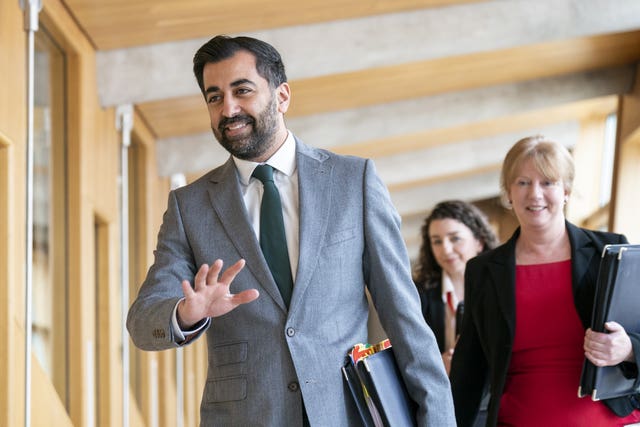 "It's time for the Prime Minister to bring fairness back to the way whisky is treated and I will make that crystal clear when we meet today."
After the Budget, in which Mr Hunt confirmed duties on alcohol would "go up in line with inflation in the usual way", the Scotch Whisky Association (SWA) branded the hike the "largest tax increase for decades" on the sector.
The association said the rise in duty meant tax would account for 75% of the cost of an average-priced bottle of scotch – with a bottle costing £15.22 seeing £11.40 sent to the taxman through duty and VAT.
Ahead of the London meeting, the First Minister said Mr Sunak was in a "direct breach" of a Conservative manifesto pledge, which "was clear that they would review duty to help support the scotch whisky industry".
"Instead, yet again, they are denying a key Scottish industry the support it needs – support the drinks industry in the rest of the UK receives – while hammering them with a tax increase at the same time," he said,
"That's blatantly unfair to whisky and blatantly unfair to Scotland."
A UK Government spokesman said: "Duty on Scotch is at its lowest level in real terms in over 100 years thanks to cuts or freezes in nine of the last 10 budgets.
"We have also acted to remove punitive tariffs on Scotch whisky imposed on the US market and are committed to ensuring Scotch whisky faces lower tariffs for export, protecting its unique characteristics and global reputation."
The SWA said that more than 11,000 people were directly employed in the whisky industry north of the border, and over 42,000 jobs across the UK are supported by it.
And in 2022, whisky exports were worth £6.2 billion, making up 77% of Scottish food and drink exports and 25% of the UK's.
Some 53 bottles are shipped from Scotland to around 180 markets around the world every second, totalling 1.6 billion each year, the association said. Duty is not paid on exports.