The SNP's former treasurer has said he did not know a £100,000 motorhome was bought by the party.
Colin Beattie, who remains an SNP MSP, spoke to journalists at Holyrood on Tuesday for the first time since being arrested last week in the ongoing investigation into the party's finances.
He stepped down as treasurer following his arrest.
The Midlothian North and Musselburgh MSP was released without charge pending further investigation.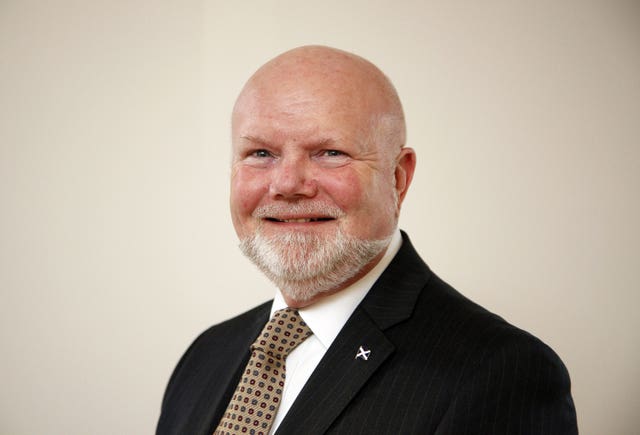 The vehicle was bought by the party but apparently never used.
Speaking on Tuesday, Mr Beattie was asked if he knew about the purchase of the motorhome.
He replied: "No I didn't know about it."
He also denied that the SNP is in financial difficulty, insisting: "The SNP is in the black."
Asked if the party is "not going bust", Mr Beattie said: "We're a going concern, definitely."
Mr Beattie went on to say that the SNP's difficulty in finding auditors is due to the "market situation".
The MSP was also asked if his arrest was the worst thing which has ever happened to him.
He replied: "No, I was in Beirut actually when I was under artillery fire.
"That was worse."
Later on Tuesday, the SNP's Westminster leader Stephen Flynn was asked about the motorhome as he spoke at an Institute for Government event in London.
He said he became aware of the purchase "when it was printed on the front of a newspaper".
The police investigation has also seen the arrest of the SNP's former chief executive Peter Murrell, who is Nicola Sturgeon's husband.
Mr Murrell was also released without charge pending further inquiries.