The Farne Islands are to remain closed until the end of the summer after avian flu was detected among the local bird population.
The islands, off the coast of Northumberland, will be closed to landings until the end of August, the National Trust has said.
However, sail-around tours of the islands, famed for their rare seabird population, will continue to be offered by local boat operators.
The tours will allow the public to observe the island's 200,000 seabirds from a distance.
Last year, avian flu killed more than 6,000 birds on the islands. Guillemots and kittiwakes were impacted the most, with 3,542 and 818 killed by the virus respectively.
The National Trust warned that collected dead bird tolls from last year were "just the tip of the iceberg" as many carcasses will have fallen from the cliffs into the sea.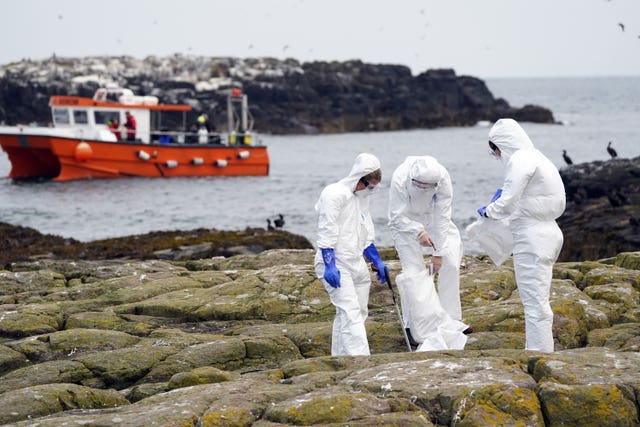 "Avian influenza was rife on the islands last year and it was very distressing to see these precious seabirds impacted by the disease," she said.
"Sadly, with confirmed cases, there is a strong likelihood that we will see thousands of birds affected by the virus again this year. Many of the species we care for are rare or struggling already due to climate change.
"By restricting access to the islands for visitors and limiting disturbance – which can cause distress to sick birds and potentially increase the transmission of bird flu – we hope to give the birds the best chance of survival."
Billy Shiel Farne Island Boats is a family business which has been operating boat trips to the islands and Holy Island since 1918. The company offers a range of tours and cruises, including puffin seabird cruises, grey seal cruises, Holy Island trips, sunset cruises and rhib rides.
Rachel Shiel said: "Our boat trips continue to sail around the Farne Islands to view the nesting seabirds and the grey seals at close quarters. These trips provide a fantastic vantage of the fabulous Farne Islands without disturbing the important work being undertaken by the National Trust to monitor and protect the wildlife."