The King's grandfather George VI was crowned with his consort Queen Elizabeth in the aftermath of the abdication crisis which rocked the monarchy.
In the early days of his reign, Edward VIII had little interest in the planning of his own coronation.
Such was his lack of enthusiasm that he called on his younger brother Bertie – the Duke of York – to stand in for him during meetings to discuss the grand ceremony and procession.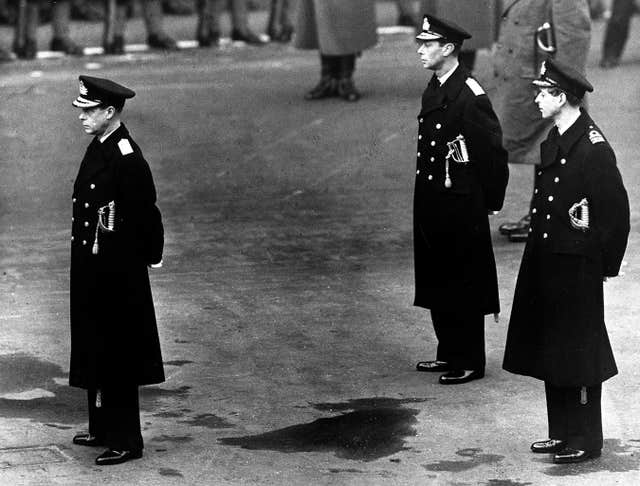 He kept to the same coronation date – May 12 1937 – and, although he never expected or wanted to be monarch, he was at least well versed in the arrangements for the coronation.
The occasion was the last time a Queen consort was crowned in British history.
Queen Elizabeth, later the Queen Mother, had a new crown made which was set with 2,800 diamonds, a purple velvet cap and ermine band.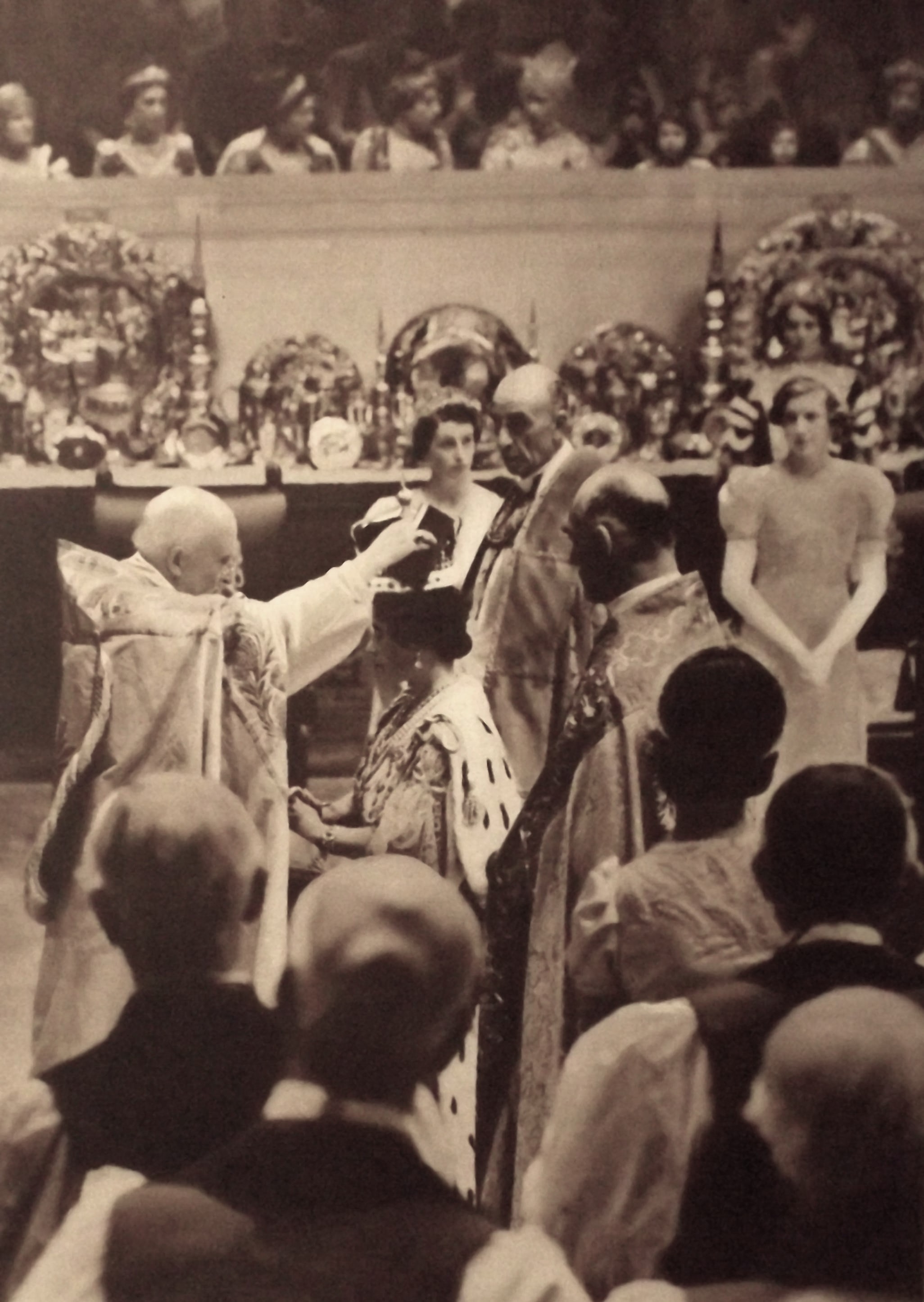 George VI's coronation cost £454,000 in 1937 – £24.8 million in today's money, making it the most expensive coronation of the last 300 years.
The procession with the Gold State Coach after the ceremony was the longest ever to have taken place.
Staff on duty started work at Westminster Abbey at 4am and guests began arriving at 6am, with many peers carrying sandwiches in their coronets to ensure they could last the day.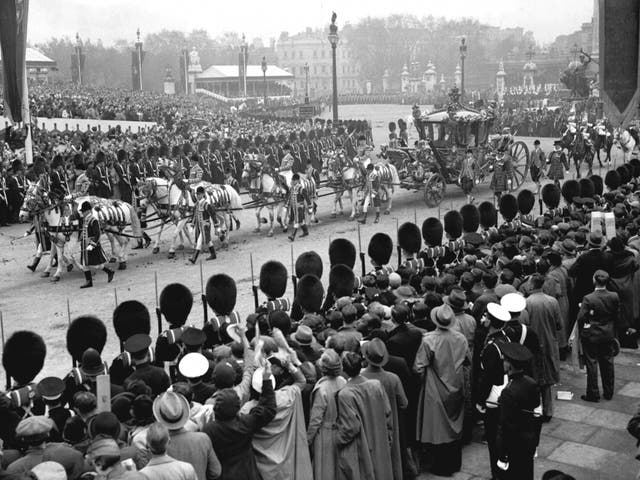 Even George VI was up early. He wrote of how he was woken up at 3am thanks to the testing of loud speakers in Constitution Hill.
The King held nothing back when he recounted his trepidation on the day in his memorandum on the coronation.
"I could eat no breakfast & had a sinking feeling inside. I knew that I was to spend a most trying day, & to go through the most important ceremony in my life," he wrote.
"The hours of waiting before leaving for Westminster Abbey were the most nerve racking."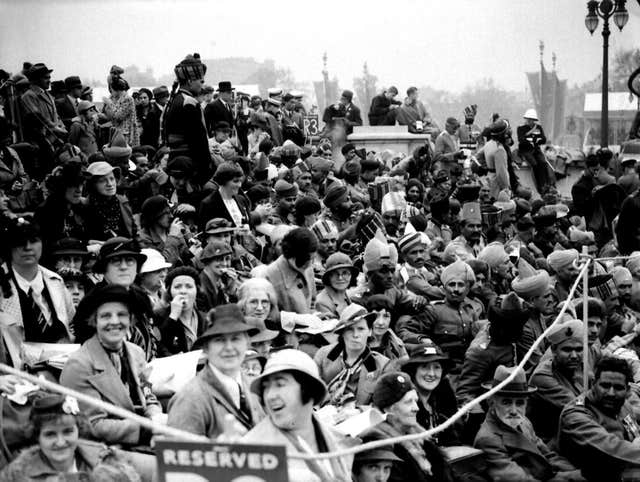 The young princesses wore cream dresses with gold embellishment and purple robes and small golden crowns called coronets, which had padding inside for extra stability and comfort.
George VI recounted in great detail all the mishaps during his ceremony, including the placing of the St Edward's Crown on his head back to front.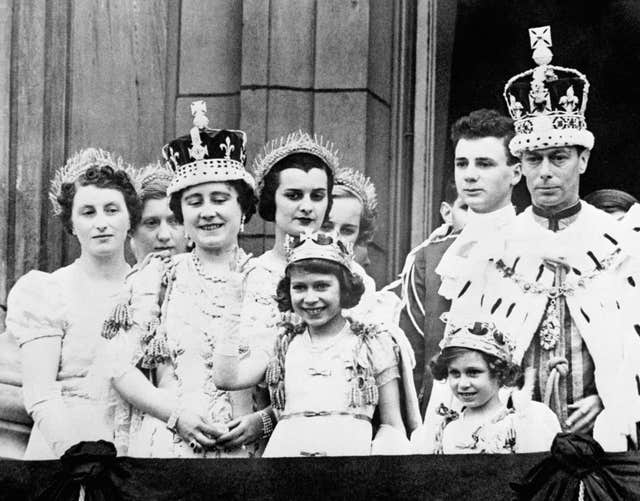 The Archbishop of Canterbury blamed "some officious person" for removing a piece of red cotton which indicated the front of the crown.
George VI told how Queen Elizabeth's procession had to be halted when a chaplain fainted, how he nearly put his Colobium Sindonis garment on inside out and how the archbishop's thumb covered the words of the oath he had to read as monarch.
A bishop also stood on the King's robe, nearly causing him to fall.
"As I turned after leaving the Coronation Chair I was brought up all standing, owing to one of the Bishops treading on my robe. I had to tell him to get off it pretty sharply as I nearly fell down," he said.