The first flight of evacuees from Sudan is on its way back to Britain as the military races against time to lift people to safety during a fragile ceasefire.
RAF flights from near the capital, Khartoum, were continuing throughout Wednesday after hundreds of UK nationals were taken to safety in Cyprus.
A chartered jet flying a first group back to London Stansted left Larnaca in the morning, with officials working to rescue more than 2,000 citizens who have registered in Sudan.
But with potentially thousands more British nationals in Sudan who have not notified the Foreign Office of their presence, the race is on to lift them to safety.
A 72-hour ceasefire brokered by the warring rival generals has largely held since it began in the early hours of Monday.
It is understood that if fighting resumes the evacuation operation will not necessarily end, but it will present a greater risk to the safety of evacuees, troops and officials.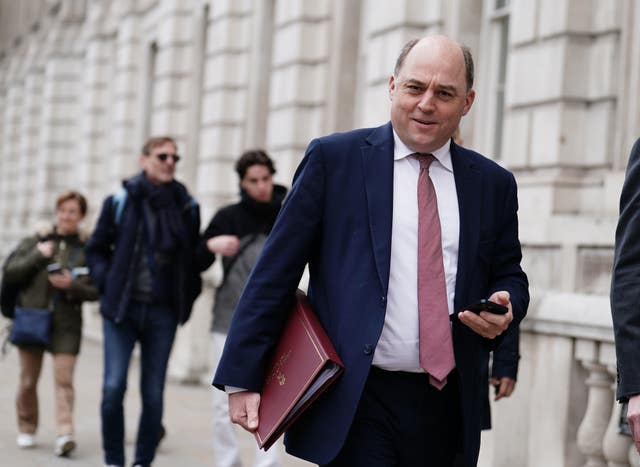 But with UK nationals being told to make their own way to evacuation sites, that trip would be made particularly challenging by fuel shortages and the traffic of people fleeing.
Ms Braverman defended the "extensive operation" from criticism that Britons are not receiving escorts on their journeys and that allies have removed their citizens quicker.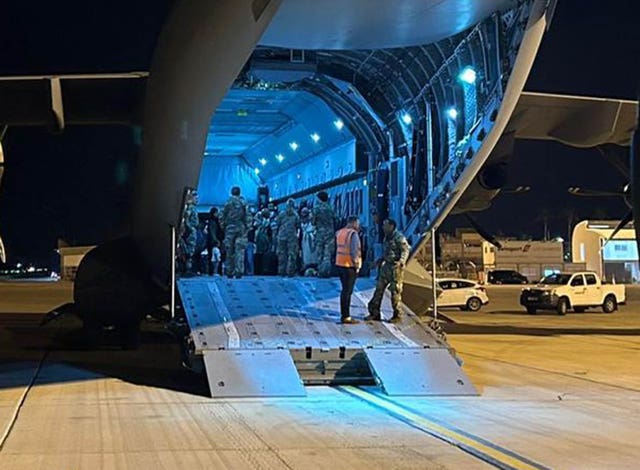 In an apparent swipe at the UK's approach, German foreign minister Annalena Baerbock said Berlin would not leave civilians "to their own devices" as it completed its evacuation.
She said that "unlike in other countries", Germany's evacuation had included all its nationals and not just embassy staff, whom the UK airlifted to safety on Sunday.
A UK-born student attempting to flee Sudan said she does not have enough petrol to make the dangerous one-hour drive from the outskirts of Khartoum to the airstrip.
"I'm trying to get there. But the problem is the vehicles that we have have no gas, and the petrol stations are empty," Samar Eltayeb, 20, from Birmingham, told the PA news agency.
"There'll be constant flights within the next few days, but if I can't find gas to get there, then I'm stuck."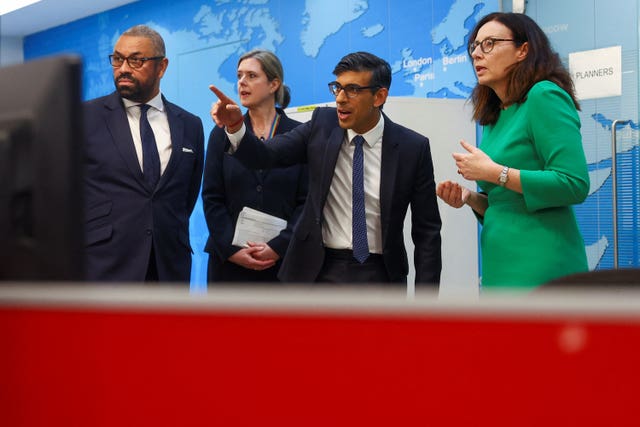 British forces are expected to take over command of the operation in Wadi Saeedna from German troops on Wednesday, but the security of the site is being maintained by the Sudanese armed forces.
Defence Secretary Ben Wallace said 120 British troops have already been supporting the operation at the airfield north of Khartoum.
The military is ready to use force if needed if the site comes under attack, although the troops are primarily there to help with logistics and providing air traffic control.
Families with children or elderly relatives, or individuals with medical conditions, are being prioritised for the flights.
Only British passport holders and immediate family members with existing UK entry clearance are being told they are eligible.
Nationals have been warned all travel within Sudan is "conducted at your own risk".