A gun-making far-right extremist who said minorities "should be shot" and accidentally blew up his kitchen while experimenting with explosives has been convicted of terrorism offences.
Bungling Vaughn Dolphin filmed himself in a gas mask surrounded by a choking cloud of smoke, after attempting to blend a blast mixture in a saucepan, on a domestic hob.
Bragging afterwards about causing an "awesome fireball" in a series of selfie videos, later posted into extreme far-right chatrooms, he complained: "Ah the bastard f****** mixture set itself prematurely, oh my God", then quipped: "Next time I'll do this outside, but, ah well, you live and learn."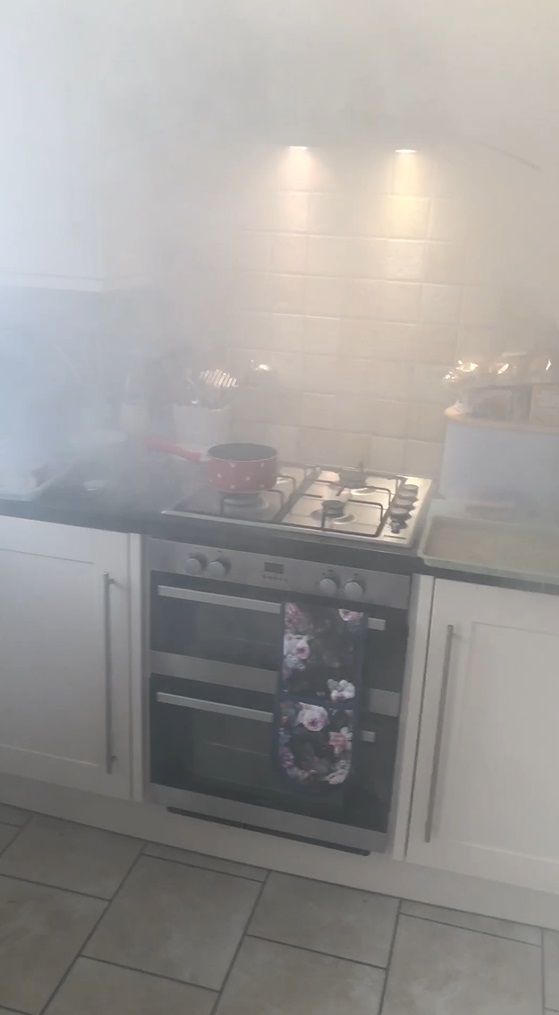 Dolphin, of Walsall Wood Road, Aldridge, Walsall, West Midlands was convicted at Birmingham Crown Court on Friday of two charges of possession of explosives, after blast ingredients, including nitrocellulose, were found in his house.
He was also found guilty of having an unlicensed firearm – a gun he had made from a length of metal tube – as well as several terrorism offences.
At his home, officers had uncovered a treasure trove of how-to guides on how to build a shotgun and homemade plastic explosives, and how to conduct arson attacks, found on his bedroom shelf on an encrypted USB thumb drive.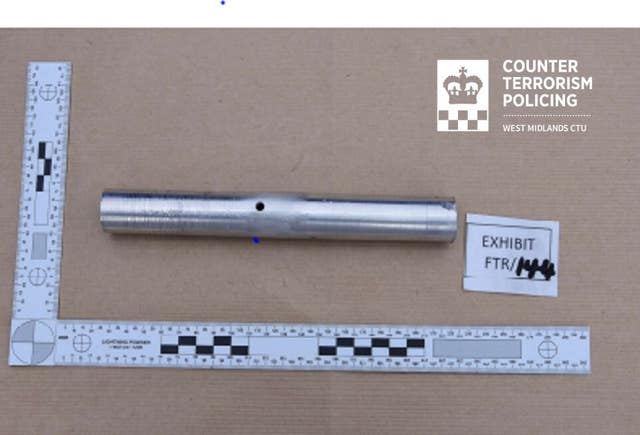 Dolphin took to extremist Telegram chatrooms, speaking of creating his hand-held "cannon", and talking about mixing gunpowder, adding he would do "something that would make (the Unabomber US terrorist) Ted Kaczynski blush".
But fellow online extremists warned Dolphin he risked being arrested by the "Feds" (police) with his comments and videos of his experiments with explosive mixtures.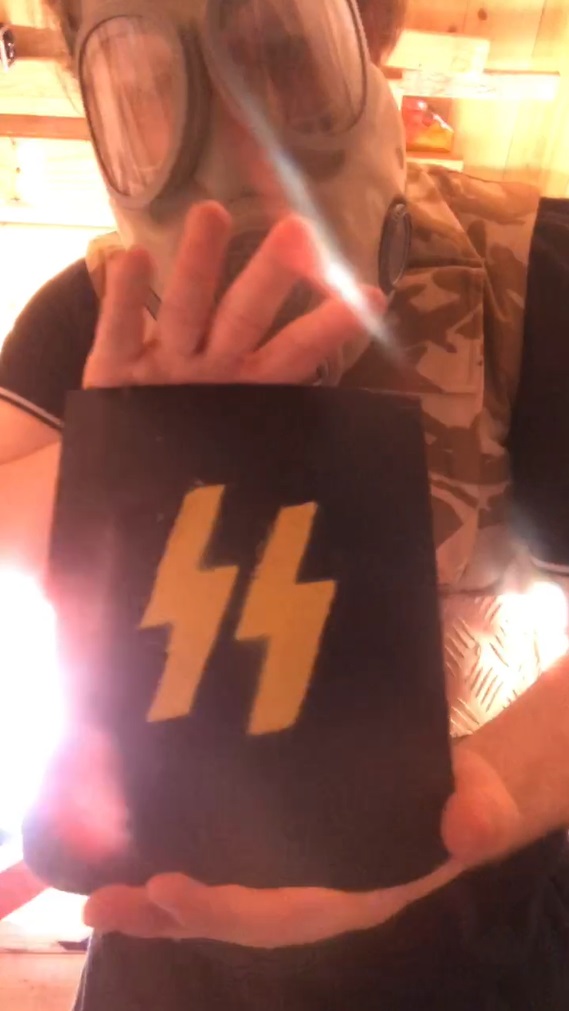 However, Dolphin's fellow chatgroup members were proven right when counter-terrorism officers received "intelligence", leading them to arrest the student within 48 hours of the information.
Dolphin had also ranted in an online Telegram chatgroup "God, I hate Muslims", and in another post, used racist terminology about an ethnic group, and added: "The ones that act like decent white people I would allow.
"But the monkeys that chimp out in Minnesota should be shot."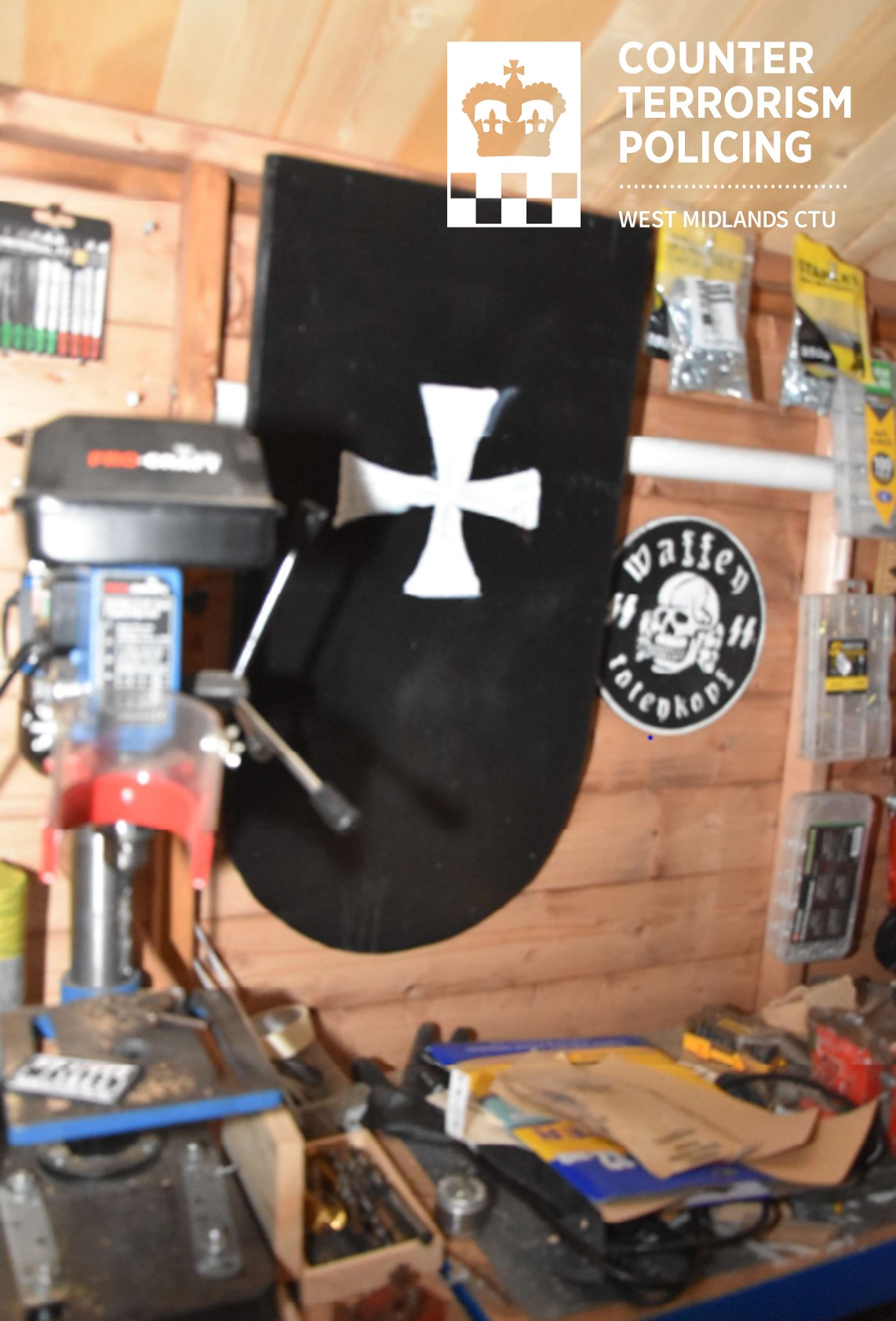 Dolphin seemed obsessed with the symbolism and trappings of the Waffen SS, and had even made his own body armour, with riveted metal plates, posting footage of the garment in which he slid a plate into a pouch over his heart bearing the "SS" symbol.
Amongst his possessions were also a Sonnenrad, or Black Sun – a notorious neo-Nazi symbol linked to Heinrich Himmler's SS, and the "Death's Head" – Totenkopf – skull and crossbones symbol of the wartime Waffen SS's third panzer division, found nailed to Dolphin's shed wall.
He also took a selfie of him wearing an army helmet, wearing a skull mask, and making the "okay" hand gesture – which is linked to the white supremacist movement.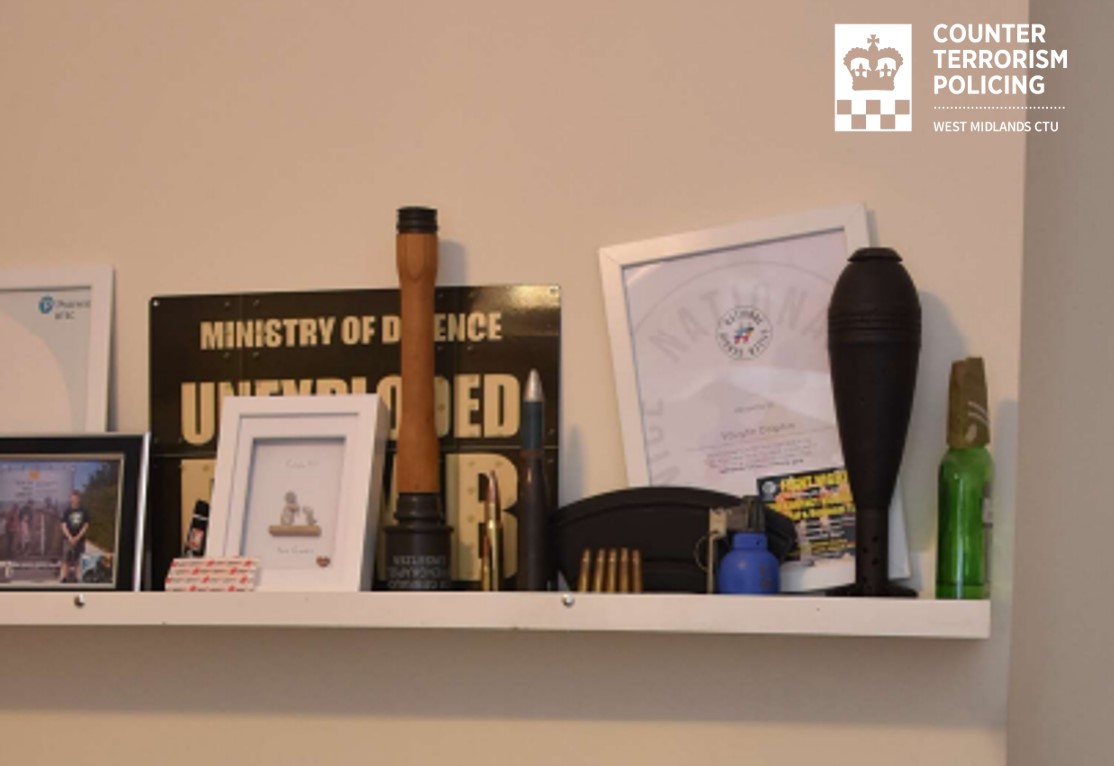 As well as the illegal explosives, Dolphin had a variety of militaria on his bedroom shelf, "all perfectly legal" according to prosecutor Matthew Brook, including an inert Second World War German army potato-masher grenade and mortar bomb, as well as various decommissioned rifle and machine gun rounds.
Dolphin was also found guilty of six counts of having documents likely to be of use to terrorists on his USB drive.
Those files included a manual for how to build a 12-guage pump-action shotgun and "automatic assault shotgun", a guide to arson attacks, including what parts of a building to target for maximum effect, a recipe for plastic explosive entitled "Homemade C4" and a copy of the Anarchist's Cookbook, as well as another, named "The Big Book of Mischief".
"Because in right-wing circles Boogaloo often means civil war or a race war," added the prosecution barrister.
"A race war that white supremacist groups want because if they think there is a race war they can then rise up and take control."
Dolphin was also convicted of recklessly sharing online material which could encourage terrorism: a video of the fatal Tops Supermarket attack in Buffalo, New York, in which 10 people were killed by white supremacist 18-year-old Peyton Gendron, in May last year.
He also had a copy of the footage of Brenton Tarrant's New Zealand Christchurch mosques gun attack in which 51 people were killed by the far-right extremist in 2019.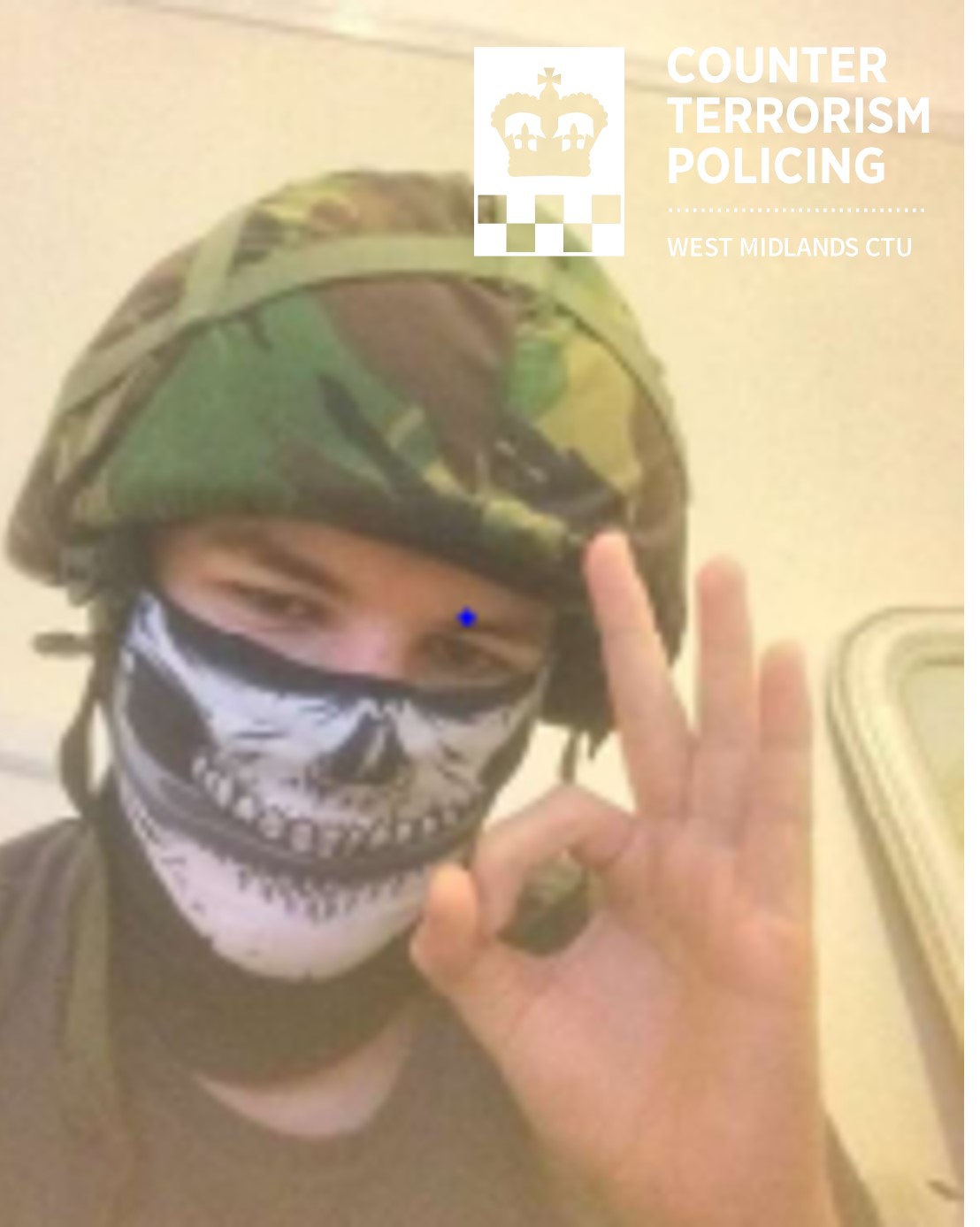 Speaking afterwards, Chief Superintendent Mark Payne, head of West Midlands counter terrorism unit, said: "This was clearly a young man with a really dangerous mindset.
"I've got no doubt at all that his intent was to cause harm."