A one-year-old boy snatched the Princess of Wales's handbag on a visit to the Welsh village of Aberfan today.
Little Daniel reached out for Kate's black handbag as she stopped to talk to mother-of-two Lucy Williams.
The "priceless" moment occurred at the end of a trip to the Aberfan Memorial Garden on Friday, the site of a 1966 disaster in which 144 people were killed, including 116 schoolchildren.
William and Kate were met by a cheering crowd and dozens of children waving Welsh flags before being led by survivor David Davies through the former site of Pantglas Primary School, which was engulfed by the landslide from a colliery spoil tip.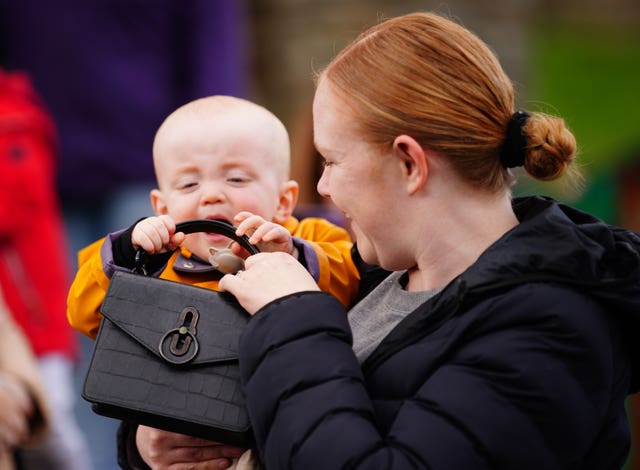 She said: "He just stole her handbag. He took a shine to it and she let him play with it."
Her mother-in-law, Carole Williams, described it as "priceless – something to remember".