Royal Navy sailors have spoken of their pride at taking part in the King's coronation as they carry out rehearsals for the guard of honour.
More than 900 naval personnel will march in London on May 6 with 60 taking part in the tri-service guard of honour.
The personnel have been making final drill rehearsals with the Royal Marines Band Plymouth at HMS Excellent on Whale Island, Portsmouth.
Lieutenant Victoria Rogers, 48, from Helensburgh, Argyll and Bute, said that she would be following in the footsteps of her late father, Trevor Rogers, who took part in the Queen's coronation while serving in the King's Troop Royal Horse Artillery.
Inspired by her father, she had wanted to join the Army but the King's Troop was not taking women at the time so she joined the Royal Navy as an Environmental Health Officer (HO) in 2019 having been in the reserves for seven years.
She told the PA news agency: "We grew up hearing all his stories and everything about the coronation when he actually did it, I never thought I would get the chance so to actually be in the services whilst this is occurring and to be chosen to carry the Colour is more than I ever could possibly have imagined.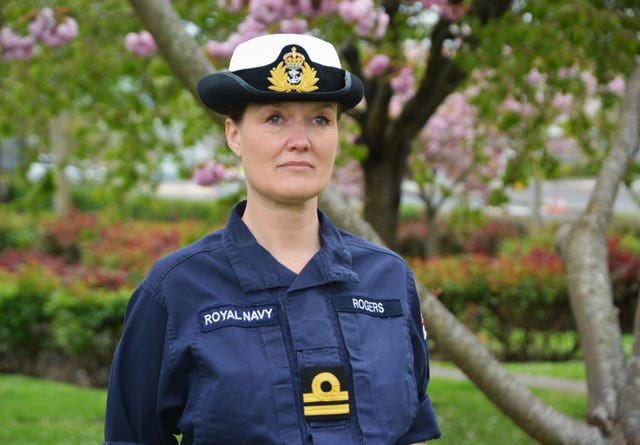 "I am so excited, so proud and so honoured to be part of this event which is so magnificent.
"The guys and girls have been working so hard and tirelessly, everyone is in good humour, lots of smiles and lots of excitement and everyone is so aware of the honour to be part of this."
Rear Admiral Jude Terry, the navy's director of people and training, said: "They feel immense pride to be showcasing the Royal Navy on behalf of His Majesty the King on what will be such an international and memorable day.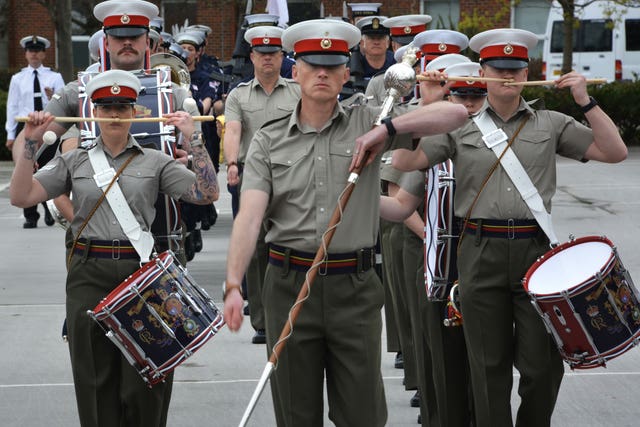 Lance Corporal James Clements, a bugler in the Royal Marines Band Plymouth, said: "I am extremely proud to be a part of this historical and momentous occasion for the United Kingdom especially representing the Royal Navy.
"Our standard is always immaculate, we will be ready by the coronation, there's not much left to do but there are always things to fine tune."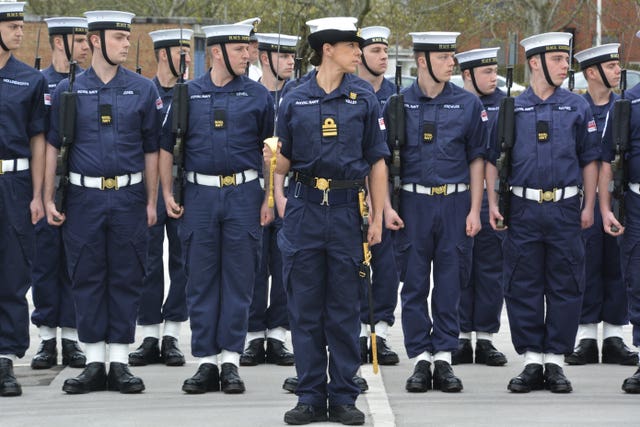 "The event also sees the largest number of Royal Marines on parade in nearly a decade – and an opportunity for the corps to march for the first time for their new captain general, an honorary title famously held for decades by the King's late father.
"Given the significance of the occasion – the first in 70 years – many personnel of all ranks and branches, drawn from ships, submarines, Fleet Air Arm squadrons, Royal Marines units and bases throughout the UK have volunteered to participate."