The King and Queen Consort each have four Pages of Honour supporting them on the day of the coronation – schoolboys who are family friends or close relatives.
Prominent among them is Charles's eldest grandson Prince George, the nine-year-old future monarch, as well as Camilla's three grandsons.
The Queen Consort will also have two Ladies in Attendance – her sister Annabel Elliot and her trusted friend the Marchioness of Lansdowne – whose roles will be to support her through elements of the service.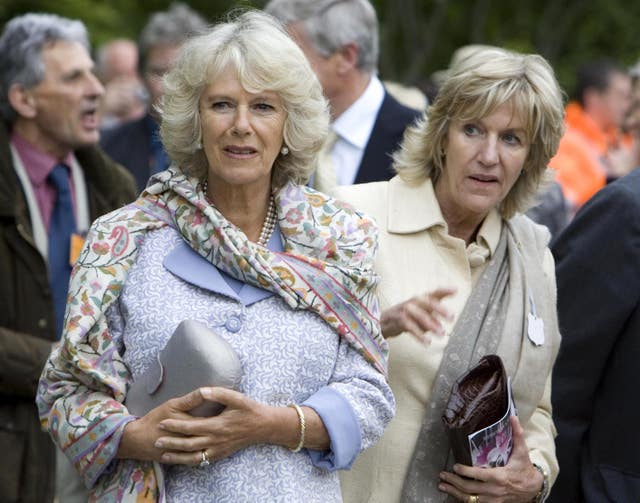 The King's pages are: his grandson George; Nicholas Barclay, 13, grandson of Sarah Troughton, one of the Queen's Companions; Lord Oliver Cholmondeley, 13, son of the Marquess of Cholmondeley, also known as filmmaker David Rocksavage, and a friend of the Prince of Wales; and Ralph Tollemache, 12.
The Queen's Pages of Honour will be: her three grandsons, twin boys Gus and Louis, aged 13, by her daughter Laura Lopes, and 13-year-old Freddy, by son Tom Parker Bowles; and her great-nephew, Arthur Elliot, 10.
He told The News Agents podcast: "He's a 13-year-old boy who loves football, a Spurs supporter… So, his worries are about the Spurs manager and losing when we're up and you know, that sort of stuff…
"There's no reason for our children to be in the press at all and so we've purposely kept them well away from anything to do with that…
"I think there are a lot of rehearsals are going to happen before and he's doing it with his cousins, his two best mates and another sort of second cousin, my first cousin's son so they will know each other."
In an interview with Sotheby's website, he said: "My uniform, it's still at Chatsworth, consisted of a pale yellow frock coat with blue cuffs, lace jabot at my throat, cream breeches, white silk stockings – held up by a suspender belt (garter) which I was terrified my school friends would find out about – black pumps with red heels and silver buckles and a sword on its belt."
It is likely the eight pages chosen by the King will wear something similar when they perform their duties on the big day.
Interior designer Mrs Elliot, 74, is close to Camilla and on rare occasions has taken part in royal events with her older sibling.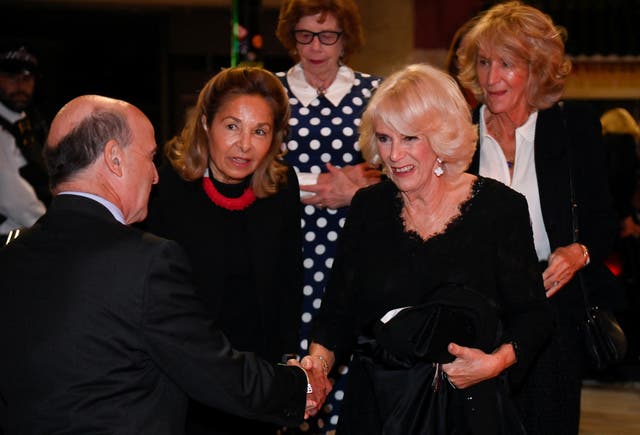 The siblings recalled rolling down hills, catching butterflies in jars and dressing correctly for their strict grandmother.
It emerged in the show that Camilla buried her younger sister's beloved teddy bear, known as "Tiddy Bar", in the grounds and confessed only decades later.
Mrs Elliot joked: "I've not forgiven her, it still rankles to this day."
Lady Lansdowne, 68, was named one of Camilla's six Queen's Companions in November.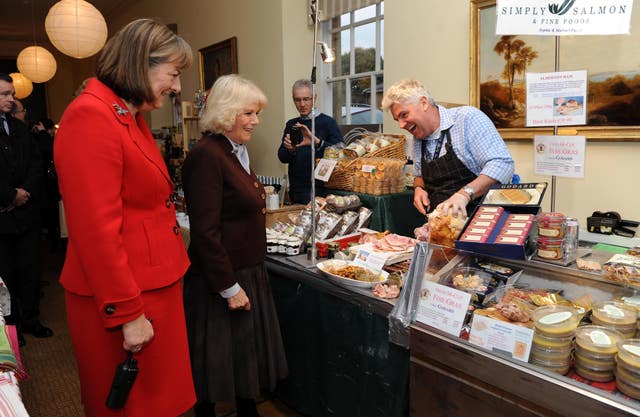 Lady Lansdowne – an interior designer known professionally as Fiona Shelburne – lives at Bowood House in Wiltshire, close to Camilla's private country home Raymill, with her husband Charlie, the 9th Marquess.
In an interview with The Sunday Times, she described how Camilla was hurt by the Duke of Sussex's portrayal of her in his memoir Spare.
"Of course it bothers her, of course it hurts," Lady Lansdowne said. "But she doesn't let it get to her. Her philosophy is always, 'Don't make a thing of it and it will settle down — least said, soonest mended.'"