Sir Lindsay Hoyle has said the King is a "force for good" who will unite the Commonwealth, ahead of hosting the monarch in Westminster during the week of his coronation.
The Commons Speaker described it as a "wonderful privilege" to be invited to the main event on Saturday, when he will walk in full ceremonial dress to the Abbey.
Sir Lindsay said Charles's reign will bring a "new relationship" between Parliament and the monarchy as he approaches the role with his own distinct style.
"I've got to say what a privilege that we've got the sadness of Her Majesty, but we've now got the sunrise of a new King coming," he said.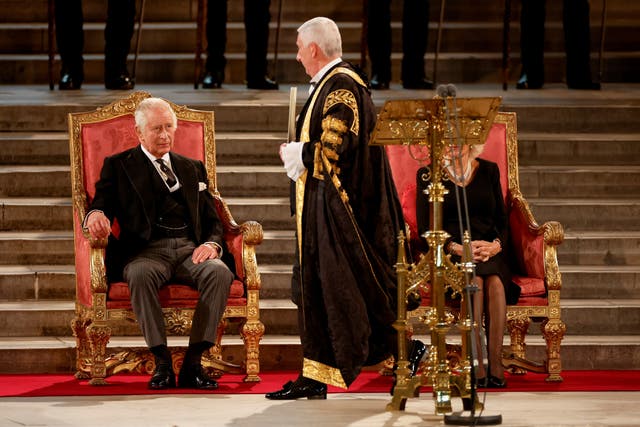 The Speaker, who has met Charles on a number of occasions, described him as "witty" and "charming" in their interactions, one of which involved meeting his counterparts from British Overseas Territories for a special lunch.
"I genuinely believe that he is a force for good, but not only that – he will bring the Commonwealth together," Sir Lindsay said.
"He will ensure there is a voice for the overseas territories, which I care fondly about and I know he does as well.
He said the constitutional monarchy represents a "grown-up recognition of democracy in this country" and looks forward to Charles's reign.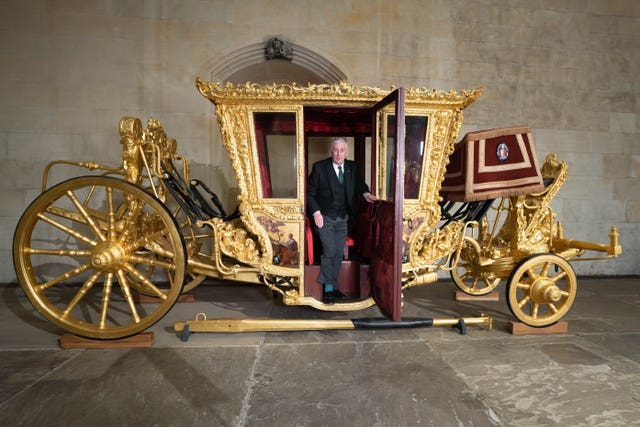 Sir Lindsay spoke as he welcomed back the 17th State Coach used by Speakers for ceremonial occasions including coronations and jubilees as it returned to the Palace of Westminster for the first time since 2005.
The gilded carriage, which weighs more than two tonnes, will form the backdrop to when the King and Queen Consort attend Westminster Hall on Tuesday for a celebratory reception ahead of the coronation.
Major restoration work has been carried out on the coach to ensure its preservation as a heritage item and it will not be used in Saturday's procession, but will remain on display until the autumn.
Charles and Camilla will be hosted by Sir Lindsay as they meet Prime Minister Rishi Sunak and Opposition Leader Sir Keir Starmer just four days before the historic ceremony.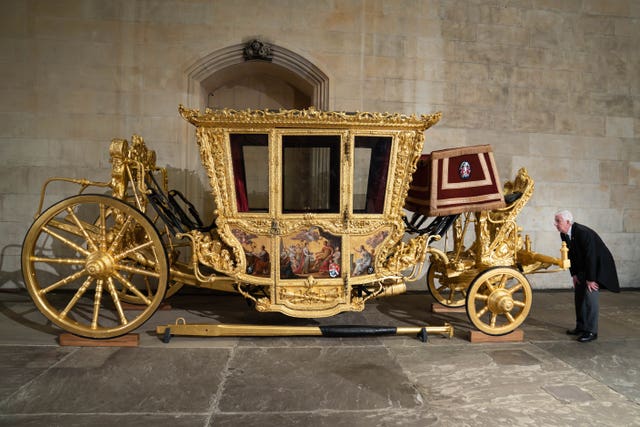 The ornately carved carriage is thought to have been made for King William III and Queen Mary II in the 1690s.
William's successor, Queen Anne, is thought to have presented it to the Speaker of the House of Commons, who used it for royal events
It is the oldest of three great ceremonial coaches in Britain – the others being the Royal State Coach and the Lord Mayor's Coach.