A renowned micro-sculptor has created a tiny crown fitted inside the eye of a needle to mark the coronation of the King and Queen Consort.
Dr Willard Wigan hand-wove a 24-carat gold frame around a carved grain of sand to make the body of the piece, encrusting it with real jewels and painting the piece with a brush made from his own eyelash.
In all, he invested 600 hours of work across seven weeks.
He used a microscope to create the crown, employing a special breathing technique and working mostly through the night and early mornings, when there are fewer vibrations and air disturbances from passing traffic.
The piece, made to look like St Edward's Crown – which will be placed on Charles's head during the Westminster Abbey ceremony on Saturday – is mounted within the eye of a sewing needle and is not much bigger than a full-stop in standard newsprint.
Dr Wigan was honoured with an MBE for services to art in 2007.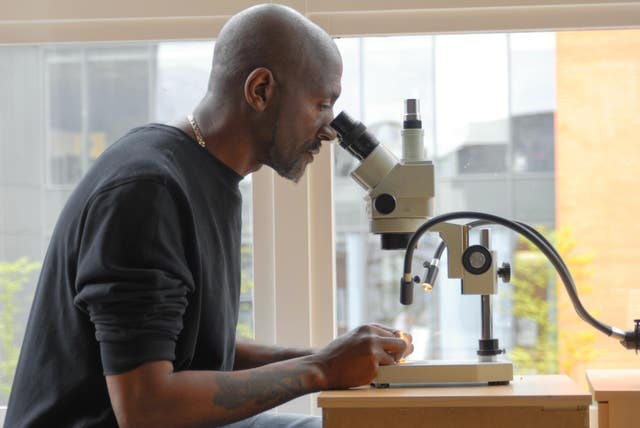 "When my work is finished, it doesn't belong to me any more, this crown is for people to see. It's one of the hardest and most detailed sculptures I've ever undertaken to date."
He plans to exhibit the crown rather than give it to the King, as a gift for all people to see and enjoy.