Seven former prime ministers gathered to attend the coronation, including Liz Truss, whose brief tenure in No 10 included the late Queen's death and the King's accession.
Ms Truss followed her predecessors Boris Johnson, Theresa May, David Cameron, Gordon Brown, Sir Tony Blair and Sir John Major into Westminster Abbey.
The UK has seven living former prime ministers for the first time, a sign of the political turbulence of recent years, which included Ms Truss breaking the record for the shortest term in office, with just 49 days in No 10.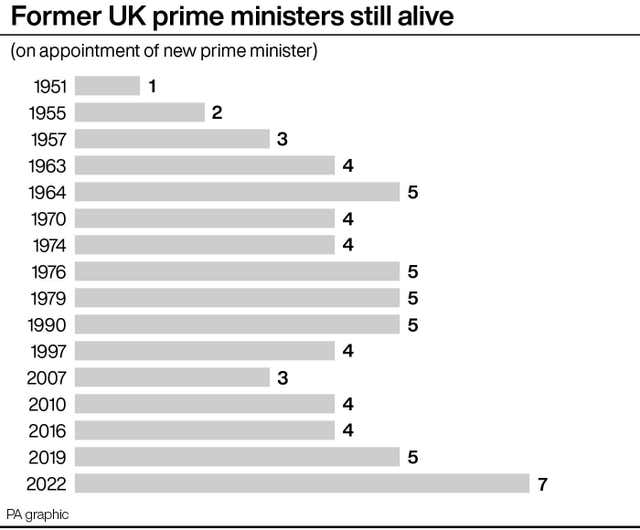 Sir John, whose wife Norma was absent, was seen chatting to Sir Tony's wife Cherie Blair.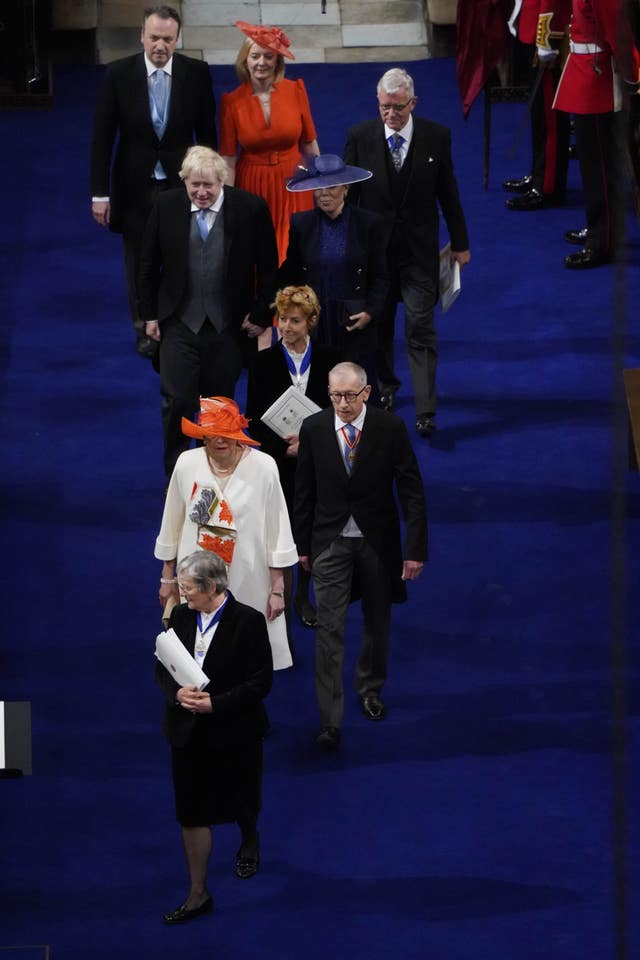 Mr Johnson and his wife Carrie, who left No 10 less than a year ago, followed in the procession of former PMs.