Patients will be able to contact their GPs for an appointment more easily under Government proposals to improve access to primary care.
The Department of Health and Social Care (DHSC) said practices will be handed £240 million this year to introduce online booking tools and upgrade telephone systems, as ministers aim to end the "8am scramble" of patients ringing surgeries for a slot.
More receptionists will be trained, with their role expanded so they can asses patients' needs and speed up the booking process.
The Prime Minister will be keen to show he is working to cut NHS waiting lists, one of his five priorities.
Health Secretary Steve Barclay said: "We are already making real progress with 10% more GP appointments happening every month compared to before the pandemic.
"I want to make sure people receive the right support when they contact their general practice and bring an end to the 8am scramble for appointments.
"To do this we are improving technology and reducing bureaucracy, increasing staffing and changing the way primary care services are provided, which are all helping to deliver on the Government's promise to cut waiting lists."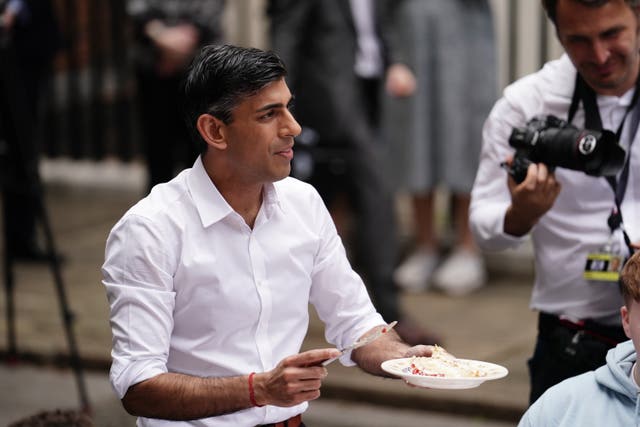 As health secretary during Liz Truss's short-lived premiership, Ms Coffey last September revealed proposals to improve surgeries' phone systems and ban waits of more than two weeks to see a GP for a non-urgent issue.
The DHSC said on Monday that under the plans patients contacting their practice will find out on the same day how their query will be managed.
New digital phone systems will mean that instead of an engaged tone, callers will get a queue position and a call-back option, and their call can be directly routed to the right professional.
Those with urgent needs will be given an appointment on the same day, while non-urgent cases should get one within a fortnight.
But critics said the real way to improve access is by having more GPs.
Labour's shadow health secretary Wes Streeting said: "The reason people can't get a GP appointment is the Conservatives have cut 2,000 GPs. Better hold music isn't going to change that.
"Nothing in this announcement will train more doctors, allow patients to choose a face-to-face appointment, or bring back the family doctor so patients see the same GP each time.
"This shallow offer shows Rishi Sunak is totally out of touch with the issues patients face, and underlines why he can't offer the change people are crying out for.
"The Government should adopt Labour's plan to train 7,500 more doctors a year, paid for by abolishing the non-dom tax status, and enable patients to easily book appointments to see the doctor they want, in the manner they choose."
The chairwoman of the Royal College of General Practitioners, Professor Kamila Hawthorne, said: "We await further details of the full access recovery plan, but ultimately the best way to improve access to GP care and address the intense workload and workforce pressures GP teams are working under, is to increase numbers of fully trained, full-time equivalent GPs through effective recruitment and retention schemes…
"Politicians think that promising faster access will improve services and win votes, but many practices are already struggling for lack of GPs and other clinical staff."
Saffron Cordery, deputy chief executive of NHS Providers, said: "Primary care needs more staff to be able to deliver all that is being asked of it.
"More must be done to attract, retain and develop primary care professionals – and indeed all health and care staff – if we are to truly expand access to care, improve patient experiences, keep the public healthy and well, and reduce pressures across the whole health and care system.
"The NHS workforce plan can't come soon enough."