A potential by-election defeat in Rutherglen and Hamilton West would require "soul-searching" for Labour ahead of the general election, Jackie Baillie has said.
The Scottish Labour deputy leader said her party has confidence there is an appetite for it to take over the constituency as incumbent MP Margaret Ferrier faces being banned from the House of Commons for breaching Covid rules.
Former SNP MP Ms Ferrier has already been ordered to complete a 270-hour community payback order by a court after admitted travelling by train between Scotland and England while positive with the virus.
However, she is appealing against a proposed 30-day sanction recommended by the Commons Standard Committee which could trigger a by-election if 10% of her constituents sign a recall petition.
Speaking during a campaign visit to Rutherglen after Labour confirmed teacher Michael Shanks has been chosen as the constituency candidate, Ms Baillie said the seat is an "important milestone" towards Labour's aim of forming a majority government in the general election expected next year.
Ms Baillie said: "We understand that Rutherglen is an important milestone, both for the UK party, because if we are going to win at a UK level we need to be winning Rutherglen, and also for the party in Scotland.
"If we cannot in the set of circumstance where you have a former SNP MP who broke the rules during Covid, who has embarrassed this constituency, if we can't take that on, then I think we need to do some soul-searching.
"But we are not complacent about this. We will fight for every single vote."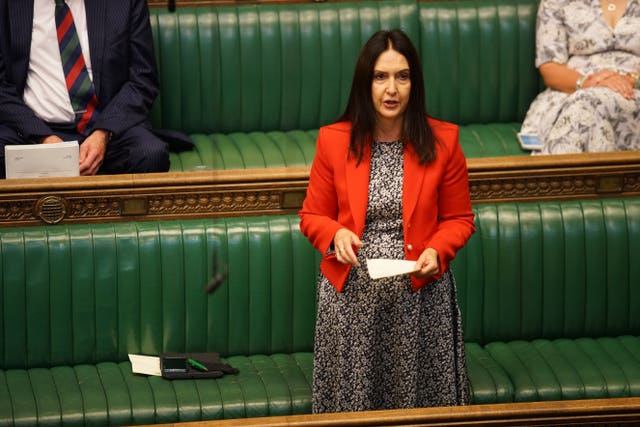 "It's of huge significance to us, it's of huge significance to the SNP, I have to say, and it is really going to be a contest between the two.
"We will be working really hard to win in this election. But on paper, the SNP has a substantial majority in this area.
"We need to work hard to reduce that majority."
Meanwhile, Mr Shanks said in his first media address that constituents want a "fresh start".