A care home resident who turned 100 years old has said she was "spoiled rotten" after receiving 345 cards and being serenaded by an Elvis Presley tribute act for her birthday.
Daphne Hikin, of Woodstock Residential Care Centre in Sittingbourne, Kent, had set a challenge to receive 100 cards to mark one card for every year of her life but with the help of local radio and social media, received more than three times that amount with one card signed by the King and Queen.
There is now a dedicated room for Ms Hikin which displays all her cards, some sent from as far as Australia, from floor to ceiling across two walls. The room has becoming a talking point among residents and visitors.
"I honestly can't believe that so many people took the time to wish me a happy birthday, it's quite remarkable," said the centenarian from the Isle of Sheppey.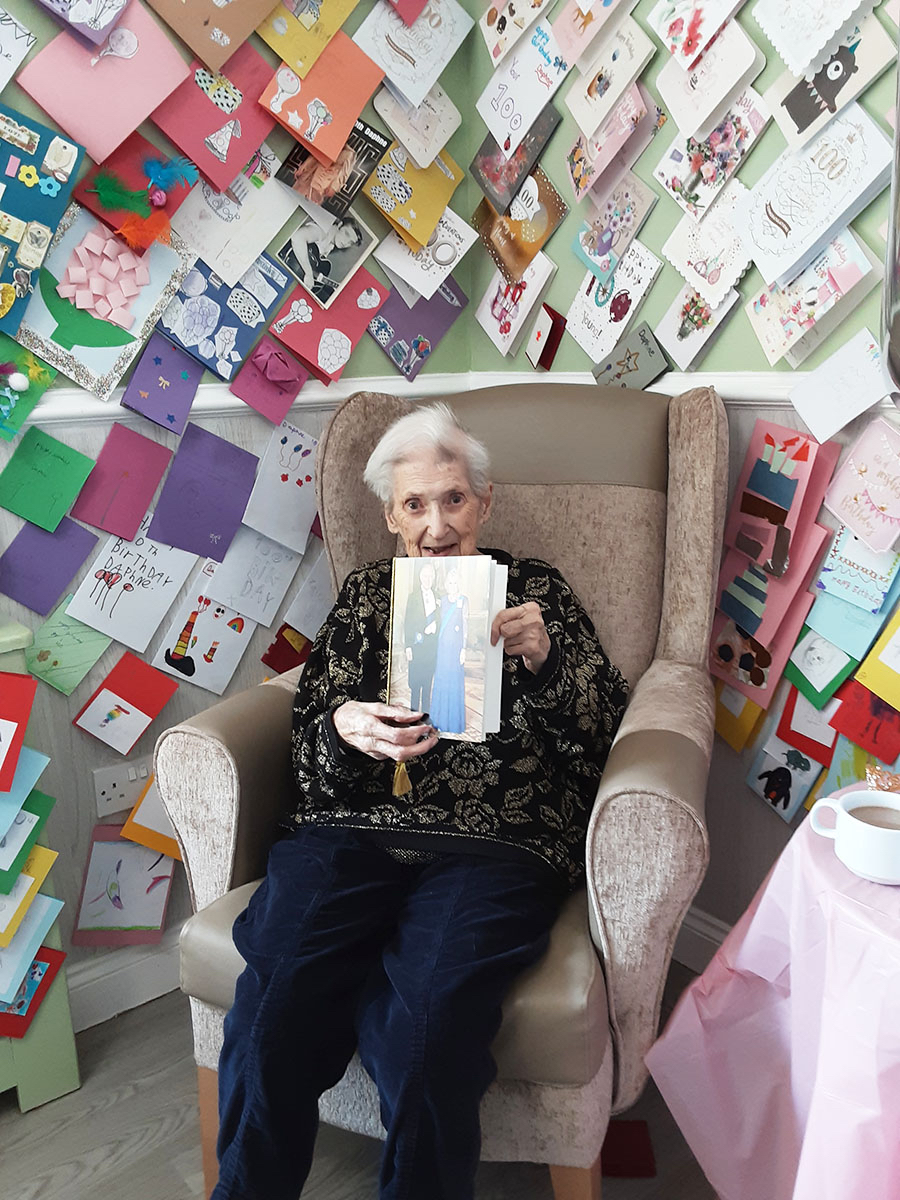 Overwhelmed by the number of cards, Ms Hikin joked: "I've got a lot of thank you cards to write!"
Along with the mammoth number of cards, Ms Hikin was treated to a visit from an Elvis Presley tribute act who serenaded with her favourite songs, while the care home's chef presented her with a chocolate Elvis-themed birthday cake and cupcakes.
Ms Hikin was pictured beaming while sitting in an armchair against the backdrop of her 345 cards as balloons shaped in the number 100 floated next to her.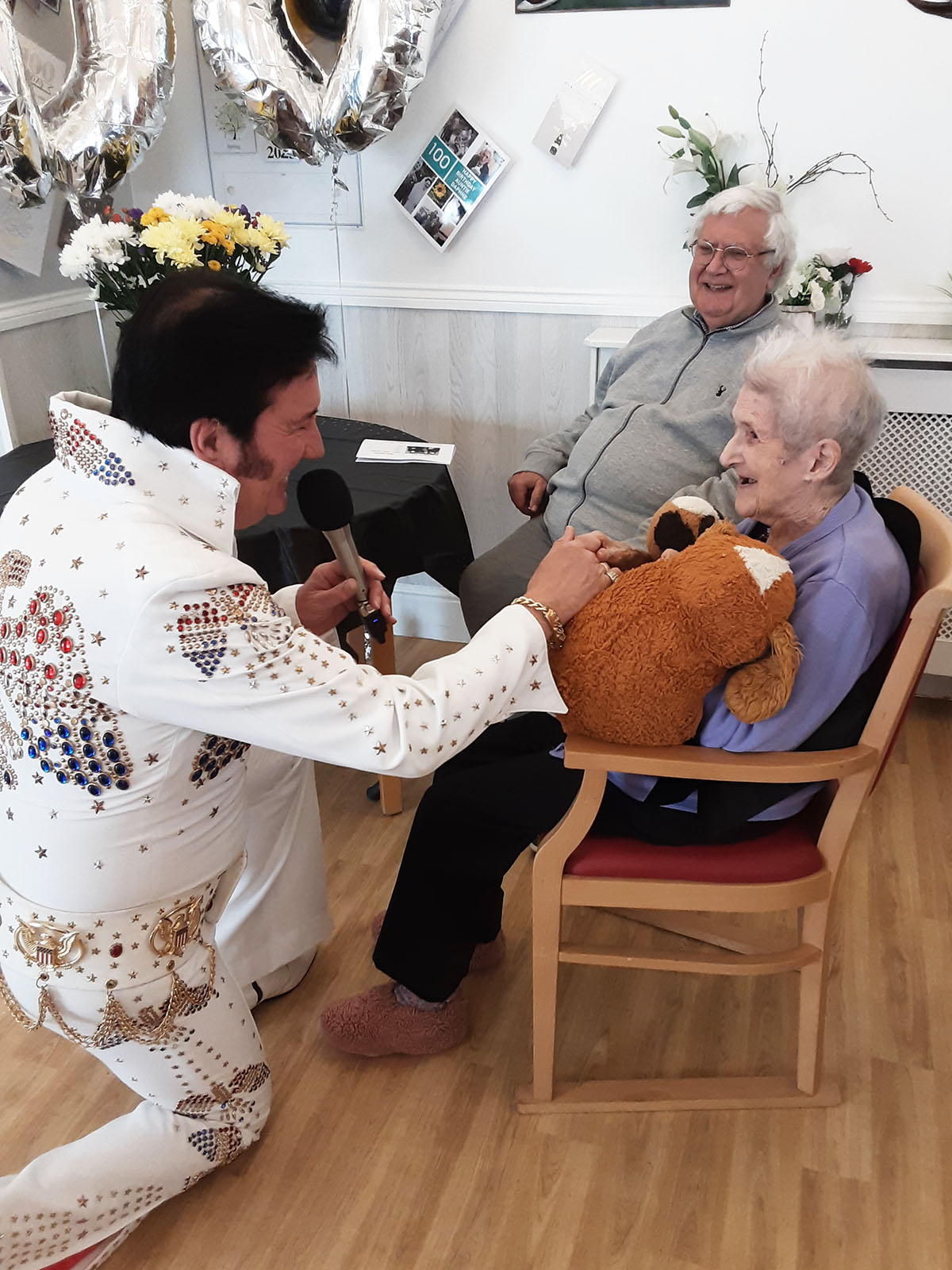 Local schools, businesses and members of the community showed support for Ms Hikin and the care home to make her big day one to remember.
Roz Kelly, home manager at Woodstock Residential Care Centre, said it was "immensely rewarding" to host a special birthday for Ms Hikin.
"Firstly, on behalf of myself and the rest of the team, I want to say a massive thank you to everyone who sent Daphne a birthday card for making her milestone birthday so memorable," she said.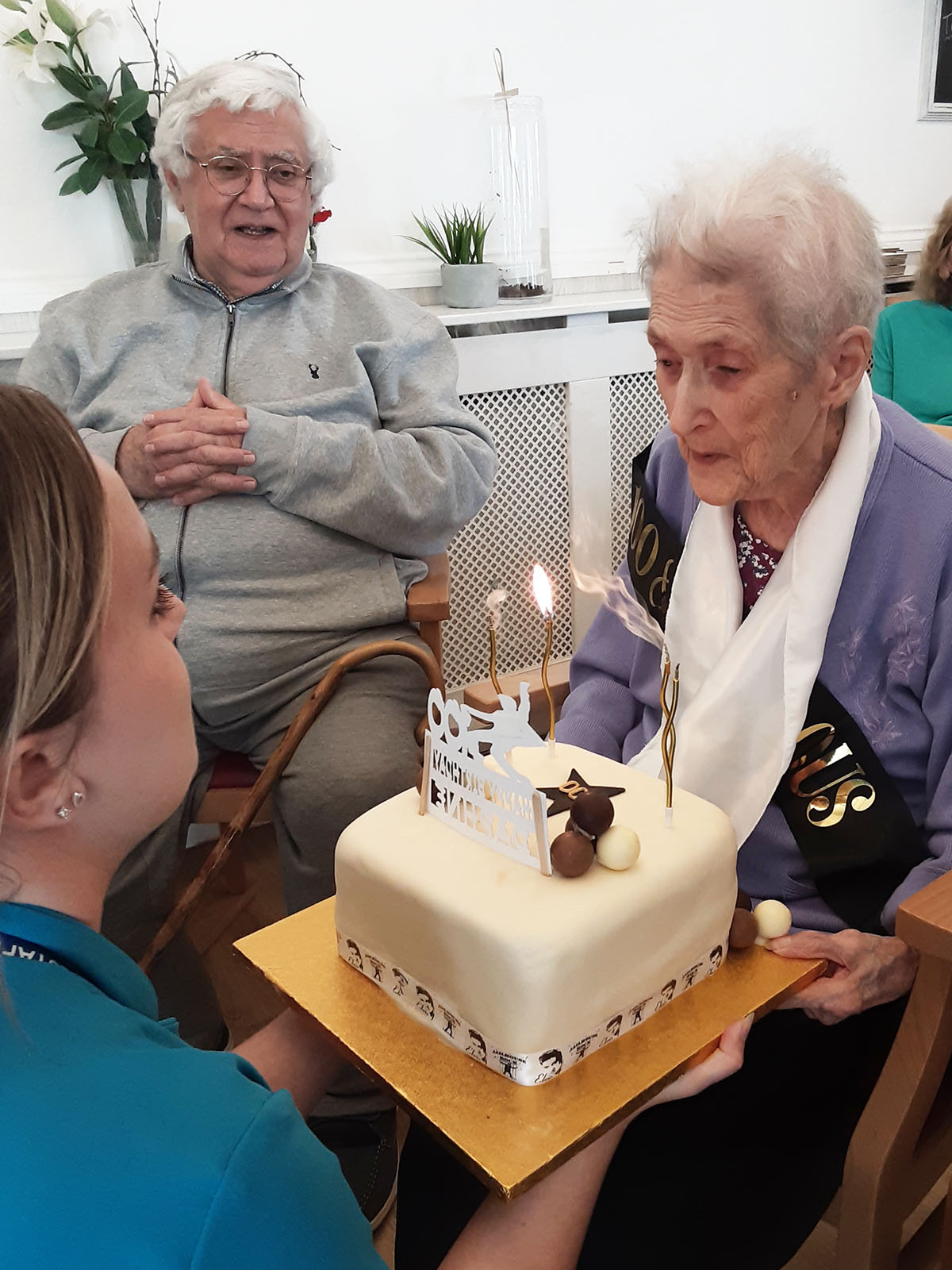 "We went on to have a great Elvis-themed birthday celebration with all her friends and family, where in the afternoon there was a little less conversation and a little more action as Daphne took to the dance floor to show us how it's done.
"She was also delighted to receive an extra special card from King Charles and Queen Camilla."