Plaid Cymru has announced its new interim leader after Adam Price quit over a damning report which found misogyny, harassment and bullying in the party.
Llyr Gruffydd MS, who represents the North Wales region in the Welsh Parliament, was unanimously nominated by the Plaid Cymru Senedd Group on Thursday morning, according to the party.
His position will be confirmed by the party's National Council on Saturday before a leadership contest gets under way to elect a permanent head by the summer.
Mr Price told members on Wednesday night that he was quitting as leader after a review discovered a "toxic" culture in the party.
In a statement he added: "Our focus is now on moving forward together to deliver on behalf of the people of Wales, and to foster a better culture within the party.
"I hope members will entrust me with the responsibility of leading that work until we elect a new leader."
Plaid's Westminster leader Liz Saville Roberts said Mr Price was "becoming a distraction" after the publication of the report last week.
She said Mr Price had been a "game changer" for the independence movement in Wales but it was necessary for him to step down for the party to "move ahead".
Ms Saville Roberts was a member of the working group behind the Prosiect Pawb review which said the party had "failed to implement a zero-tolerance approach to sexual harassment".
Ms Saville Roberts defended attempts by the party's senior members to keep Mr Price in place, denying they were an attempt to "cover up" allegations.
She said it had initially been felt that "collective leadership" was needed to bring about cultural change, but admitted opinions had shifted throughout the week that followed.
"A week is a long time in politics and in discussions with the Senedd members I think it became clear that Adam himself was becoming a distraction, and in spite of our real gratitude to him and his legacy to Wales, frankly… it became necessary, if we were to move ahead, that we needed to move ahead," Ms Saville Roberts told BBC Radio Wales.
She told BBC Radio 4's Today programme: "We undertook this report from Nerys Evans and we put a thorough summary into the public domain. If we were covering it up, we wouldn't have done that."
The member for Dwyfor Meirionnydd praised Mr Price for his contribution as leader which included securing a cooperation agreement with the Labour Welsh Government to push ahead on joint policies such as universal free school meals for children in primary school and tackling second home ownership.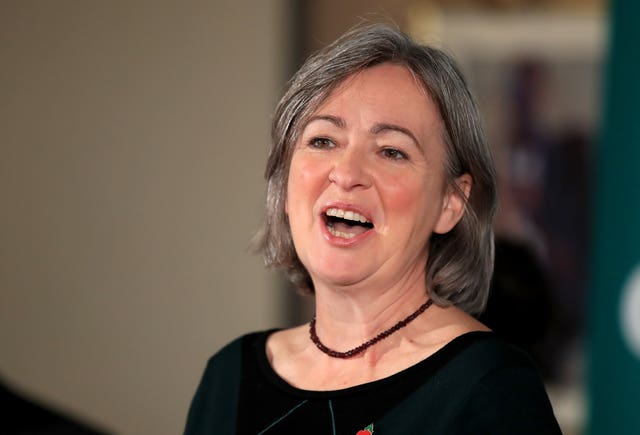 "The cooperation agreement is an agreement between the Welsh Government and Plaid Cymru – not between individuals. There will be discussions about the agreement in light of recent developments."
Mr Price, a miner's son from the Amman Valley in South Wales, has spent decades in politics, first standing as an MP for almost a decade before leaving to study at Harvard University in the US.
He later returned to serve his home constituency in the Senedd, with one of his campaign leaflets calling him "mab darogan" – or the son of prophecy – and in two years he ousted Leanne Wood to become the first openly gay leader of a Welsh political party.
The party, whose core policy is Welsh independence, slipped back into third place in the 2021 Senedd elections.
However, in his resignation statement Mr Price said the independence movement had "broken the banks of mainstream politics".
"The cooperation agreement was truly ground-breaking and has delivered life-changing benefits to our children, families and friends all over Wales.
"Our core driver – independence for Wales – has broken the banks of mainstream politics and now many, from all parts and all parties, believe like we do that it is a matter of when and not if.
"My commitment to our vision of a nation transformed remains as strong as ever, and my energy for change undimmed.
"You have my personal assurance that I will continue to serve my country, my constituents and our party with determination and enthusiasm."
Welsh Conservative leader Andrew RT Davies MS wished Mr Price well for the future but said his departure had become "inevitable".
Plaid's party chairman Marc Jones said: "As we begin the process of electing a new leader our unwavering focus will be on implementing the recommendations of Project Pawb in order to foster a new culture within the party, making it a safe and inclusive member-led movement for all."