Grant Shapps has stressed the importance of post-Brexit UK controls over immigration policy, amid speculation net migration figures could hit a record high of up to one million.
Reports in recent days have suggested ministers are braced for official figures released later in May to show net migration of between 650,000 and 997,000.
This would surpass the previous peak of 504,000 in the year to June 2022 and place pressure on Mr Sunak over the Government's 2019 pledge to reduce the numbers.
He told the Sophy Ridge On Sunday programme on Sky News: "This country has had a big heart, we've opened the country for Ukrainian refugees, for British nationals from Hong Kong.
"Take those two groups alone and it's well over 300,000 of these numbers. And then of course we've had people from Syria and elsewhere. So actually, I'm rather proud of our record."
He said Brexit has offered the UK "control" over its own immigration policies, as he was repeatedly pushed on whether ministers are now relaxed about immigration to the country.
The Office for Budget Responsibility has previously said legal migration will help offset slower growth in productivity, while Chancellor Jeremy Hunt acknowledged in November it is "very important" to the economy.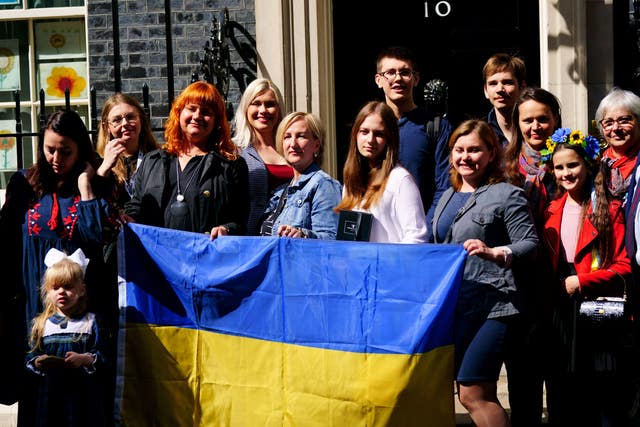 Mr Shapps said on Sunday: "We have a Migration Advisory Committee that says that there's a shortage in this area, or that area.
"One of the advantages now with Brexit is we have control over our own policies. So we can say, we want people to help with a specific sector.
"We should always make sure that we only have people come here that our rules and our policy bring here."
Asked if the UK should be more "relaxed" about migration, he said: "We should be proud of our record, where it's people that we want here. But we should not allow people to come here where it is illegal."
The Office for National Statistics migration figures are due to be published on May 25.