Jacob Rees-Mogg has appeared to describe the introduction of voter ID as an attempt at "gerrymandering" that backfired against the Conservatives.
The former cabinet minister said the policy, which saw voters across England required to present photo ID when casting their ballots at May's local elections, had made it harder for elderly Conservatives to vote and "upset a system that worked perfectly well".
"We found the people who didn't have ID were elderly and they by and large voted Conservative, so we made it hard for our own voters and we upset a system that worked perfectly well."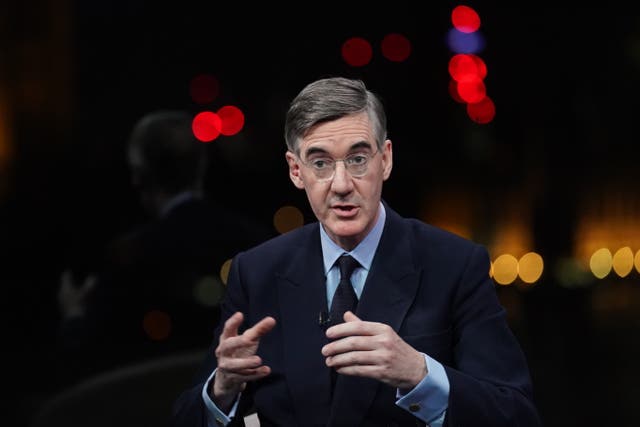 This has been a consistent criticism of the policy from the Labour Party as well as groups including trade unions and civil rights groups.
The Government has consistently denied that voter ID was an attempt at "gerrymandering", but rather is intended to prevent voter fraud and ensure confidence in the UK's elections.
Following the elections on May 4, the Electoral Commission acknowledged that some people had been unable to vote due to a lack of ID, but it remains unclear how many were turned away and whether they were predominantly older or younger voters.
The Electoral Commission has said it will publish an initial analysis on the impact of voter ID in June ahead of a full report in September.
Downing Street, asked about Mr Rees-Mogg's remarks, said the voter ID policy had not been about looking to give the ruling party an advantage but instead was targeted at reducing attempts of fraud at polling stations.
The Prime Minister's official spokesman said: "We've talked at length about the rationale for the introduction of voter ID and the importance of guarding against the possibility of election fraud."
He highlighted the requirement for the electorate in Northern Ireland to have to show photo ID since 2003 and said similar schemes were in place in "many other European countries".
Asked whether he saying "no" to the question of gerrymandering being a factor in its introduction, the spokesman said: "(That is) also a shorter way of saying so."