Potential delays to proposed reforms of gambling industry regulation could undermine efforts to support the rising number of addicts, MPs have been told.
Organisations treating problem gamblers said a protracted period of consultation on key elements of the Government's gambling white paper would create uncertainty over key funding at a time of high demand for support.
Giving evidence to the Culture, Media and Sport Committee on Tuesday, Anna Hemmings, chief executive of GamCare, said it is "critical" the consultation "moves at pace".
"We are pleased to see the range of things in (the white paper) but we have some concerns that any delays to the consultations or progress could create some problems in the short term," she said.
Matthew Hickey, chief executive of charity Gordon Moody, said a delay in publishing the white paper had a significant impact on the charity's operations.
He said: "While the white paper was going through its various different reiterations it made it a very difficult year for us and for other organisations in the sphere to actually deliver services."
Mr Hickey said his organisation, which treats serious addicts who are often suicidal, has been "treading water" due to funding uncertainty.
He said: "We welcome the opportunity to take part in the consultation period. That said, we still have business as usual going on on a daily basis and we still have an increase of people coming forward.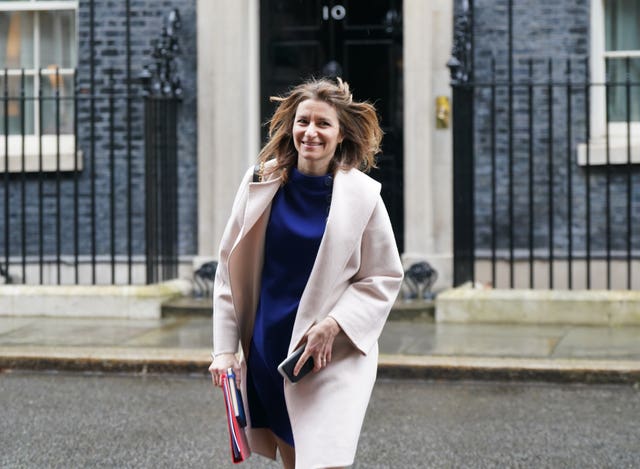 The white paper proposes introducing a statutory levy on gambling firms that would be spent on gambling research, education and treatment. It would replace the current voluntary system.
Anna Hargrave, chief commissioning officer at Gambling Aware, said there is a risk voluntary contributions could be disrupted ahead of reforms being implemented.
She said: "We are really concerned about the impact in the transition period. We think it is imperative that operators continue to contribute on a voluntary basis until the levy is in place.
"What we cannot experience is a disruption in services until that point. We need to continue to meet the needs of service users and we must have them at the forefront of our minds as we go through this transition period."
According to the Gambling Commission, the UK has one of the biggest gambling markets in the world, generating a profit of £14.2 billion in 2020.
The white paper said Government research shows that harms associated with gambling are "wide-ranging", extending beyond individuals to include families, communities and wider society.
Mr Hickey said treatment applications to Gordon Moody have doubled since before the pandemic to 1,000 a year, adding estimates of the scale of the problem are "scratching the surface of the problem".
Ms Hargrave said services commissioned by Gambling Aware show 41,000 calls to a gambling addiction helpline each year, with a greater impact on minority communities.
Mr Hickey said gambling firms have improved their action on promoting safer gambling "dramatically".
Asked if they are doing enough, he said: "They are definitely moving in the right direction.
"They work closely with us and others on improving their knowledge. That said, really what we need to be doing from a treatment point of view – rather than early education and prevention – is developing the right referral pathway so that people can access treatment that they need directly from an operator into a treatment provider."
Concerns have been raised that placing limits on stakes alongside other tighter regulation could push more gamblers to use the black market.
Ms Hemmings said it is difficult to know how many people are taking this route.
But she added: "Yes, it is a risk but I don't think it should prevent us taking action in a number of areas mentioned in the white paper."
Ms Hemmings said gambling firms and banks that identify potentially problem spending could make referrals to support organisations "more consistently".
She added: "That is very successful because it acts on that moment when somebody is motivated to make a change and it means they don't have to put the phone down and dial another number.
"Some operators do that currently and it would be good to see things like that applied more consistently and perhaps as part of regulation."