Housing Secretary Michael Gove has conceded there "simply aren't enough homes" in Britain as he said the Prime Minister had commissioned him to work on policies to help first-time buyers.
Mr Gove also appeared to confirm suggestions that his pledge to abolish leaseholds entirely will be watered down.
Speaking to the National Conservatism conference on Tuesday, Mr Gove said Rishi Sunak had tasked him with addressing the issues faced by first-time buyers, with housing expected to be a major issue at next year's general election.
Cabinet minister Mr Gove said: "There is a problem and the problem is there simply aren't enough homes in this country.
"It is increasingly difficult to get on the property ladder."
The admission comes after Mr Gove and the Prime Minister scrapped house-building targets last year in the face of a Conservative backbench rebellion.
Ministers backed down and made the target of building 300,000 houses a year in England advisory rather than mandatory, taking the pressure off local authorities to approve new developments.
Labour has said it will revive the target if it wins power at the next election.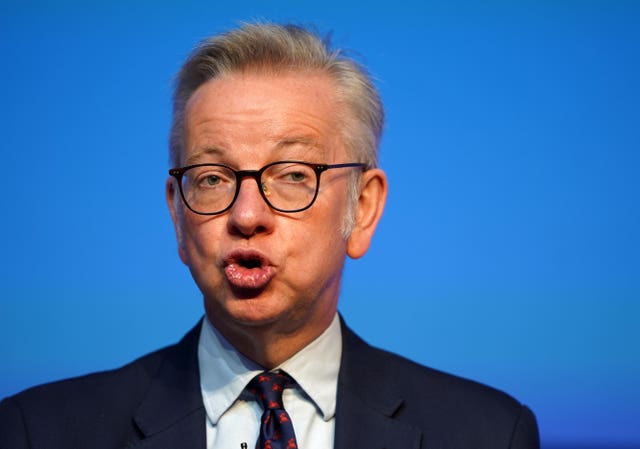 "We do need to think about supply but we also need to think about how it is that we can help people, particularly younger people, in that increasingly competitive market to get the first-time buyer support that they need," he said.
"That is something that Rishi has explicitly asked me to look at."
Reports surfaced earlier this month suggesting ministers were examining proposals to resurrect Help to Buy.
The scheme, which was shut to new entrants last year, offered new buyers a government equity loan of up to 40% of the purchase price of a new-build home.
No interest was payable for five years and those applying were required to save only a 5% deposit.
A report in The Times suggested the scheme could be renewed and widened out to apply to older homes, as well as new-builds.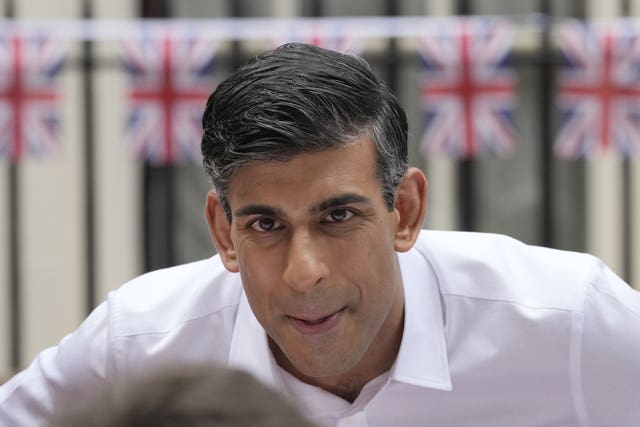 Mr Gove has promised to introduce legislation to "fundamentally reform" the leasehold system, a form of home ownership that gives the householder the right to live in a property for a fixed number of years.
A report in The Guardian last week suggested that abolishing leaseholds will not form part of a series of reforms due to be announced by Mr Gove in the coming weeks.
Asked whether he still planned to get rid of leaseholds, the senior Tory said: "What we're doing is taking some of the recommendations that the Law Commission and others have put forward in order to ensure that we effectively reduce leasehold to a homeopathic element in the UK property market.
"It will always be the case in a country like the United Kingdom that you will always have little kinks or knots in the wood rather than everything being shaved plane."
Mr Gove said he wanted to ensure the "many abuses" that arise from leaseholds are done away with via legislation he intends to bring in.