Murder-accused nurse Lucy Letby has told a court it was "devastating" when medics could not resuscitate babies.
Letby, 33, is alleged to have murdered seven babies and attempted to murder 10 others at the Countess of Chester Hospital.
Giving her fifth day of evidence at Manchester Crown Court, she was asked by her barrister, Ben Myers KC, to recall the unsuccessful efforts to revive one of her alleged victims.
The prosecution say she earlier gave a lethal dose of air to the newborn triplet and also inflicted trauma to his liver.
The infant, Child O, died on the late afternoon of June 23 2016 after a number of collapses at the neonatal unit on the same date.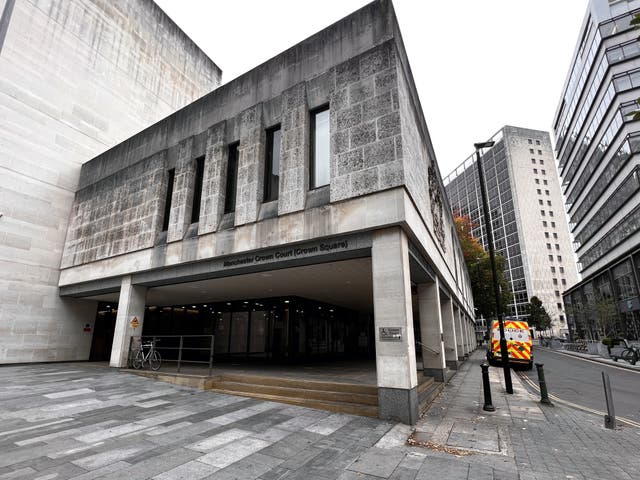 "There is a complete change in atmosphere.
Mr Myers said: "How does it feel?"
Letby said: "To me personally? It's devastating. You want to be able to save every baby in your care.
"You are not supposed to watch a baby die."
Letby was present during the final resuscitation bid but said she did not perform any CPR herself.
She said: "I believe it was rotated among several members of staff."
Mr Myers asked: "Did you do anything that involved air being introduced into (Child O)?
"No," said Letby.
Mr Myers said: "Or, for that matter, with any baby in this case?"
Letby replied: "No."
Mr Myers went on: "Would you?"
The court has heard that a post-mortem examination revealed an injury to Child O's liver.
Mr Myers asked Letby: "Do you know how he came to receive that injury?"
"No," said the defendant.
Letby is alleged to have murdered Child O on her first shift back following a week's holiday to Ibiza with two friends.
Discussing her return to work she messaged a colleague that she would "probably be back in with a bang lol".
Letby told the court that was a reference to what would be a "busy shift".
Mr Myers said: "Does it indicate you were planning something dramatic and terrible when you got back?"
"No," said Letby.
Letby was present too when Child P died in the afternoon following a number of collapses on the day, the court heard.
Mr Myers said: "Can you convey to us what the atmosphere was like on the unit when a second triplet had died like this?
Letby replied: "It was a completely flat atmosphere. Everyone was shocked and devastated.
"I think the general mood… you could tell the whole unit was flat. It was not the usual positive atmosphere."
Mr Myers went on: "How did you feel personally?"
Letby said: "I was very upset about this. To have it two days in a row, and to imagine what the parents had gone through, to lose two of their babies… It was harrowing."
Mr Myers said: "Harrowing?"
"Yes, said Letby.
The jury of eight women and four men was told that Letby conducted a Facebook search for the family's surname on June 23 2017.
Mr Myers said: "Do you remember that taking place?
Letby said: "No."
Mr Myers said: "Is there any particular reason why you have made a search for (family surname) on this date?"
Letby replied: "It was the anniversary. They were on my mind."
Mr Myers said: "Were they something that did stay on your mind?"
"Yes," said Letby.
Mr Myers asked: "Why?"
Letby said: "It was just a harrowing experience to see parents lose two of their children and to have that happen two days running.
"You don't forget something like that."
Letby, from Hereford, denies all the alleged offences said to have taken place between June 2015 and June 2016.